400 Articles! The Contributing Ingredients To This Important 5-Year Blogging Journey Milestone
This blog post is number 400! 
Celebrations are in order as this article completes my blogging goal for the year. 118 new posts published for 2018!
While it's been a five-year journey to get here, a large share of the work happened fairly recently. 206 of these 400 articles were newly published within the previous fifteen months, 88 of which came during 2017's four-month weekday blogging challenge. The rest of the 400 articles (~194) took me almost four years to accumulate (from 2014 through part of 2017).
My goal of publishing 400 blog posts was my tipping point test. Would this volume of content drive more visitors from the search engines? While I'll need another year to truly answer that question in a meaningful way, the leading indicators show a dramatic uptick in activity. Will this activity provide enough momentum to reach escape velocity towards an income generating path through blogging? We shall see.
Thankfully, with a full plate of paying consulting and project management work, I'm able to play the long game. So, as I look forward to what could be, what's important at this moment is fully understanding (and appreciating) how I got here. While the content creation really ramped up in the recent past, it was the work done beforehand that laid the foundation for the machine to come alive. The fusion of it all brought me to this point. As I look back, what were the milestones along the way?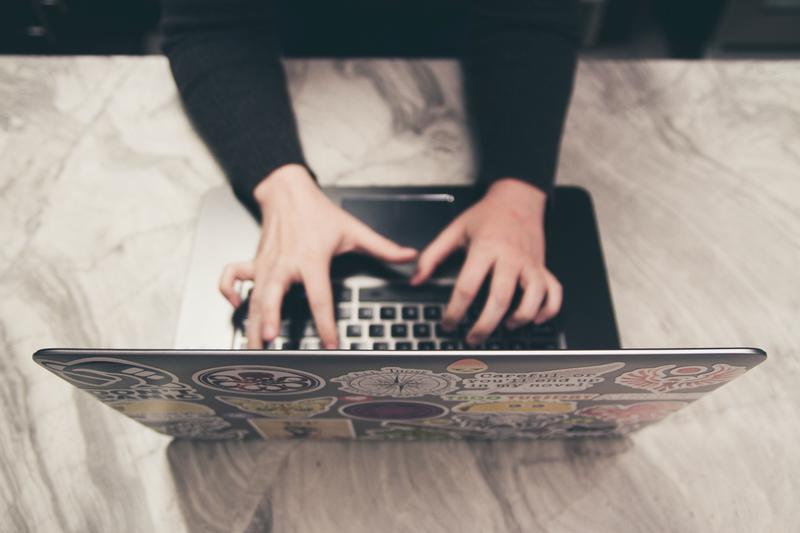 The Journey To 400
While recognizing I'm standing on the shoulders of giants, becoming a full-time blogger is something I've continually embraced. While doing so, external forces have played a large role in truly making this come to life. As I celebrate this 400 milestone, I'd like to capture and share moments of pushing, guiding, and inspiration that helped make it possible, and to start we'll visit my writing, years before the blog ever began.
In 2010, I began personally journaling using Evernote. While the process was helpful for me personally and as a leader, what I didn't recognize at the time was how the process helped me translate my thoughts to words developing the foundations for successful blogging.
As the number of notes grew, opportunities arose to share my journal entries with others facing similar challenges. This added a level of meaning and motivation for writing. My work would not just help me, but it would help us. Eventually, I saw enough reason to go live, at least for a moment.
The Blog Tease
In early 2011, I witnessed my friend start blogging. Inspired, I bought my name domain and set up a Joomla website to begin my own blogging journey. After publishing a handful of articles, the blog quickly went dormant until 2013.
During my marketing company's final twelve months (starting in 2013), we took a Sabbath Year to discover the future of the company. During this season, we sold a large amount of our stuff including things from our past and items we no longer used. My website became the home base for all things we were selling.
In the fall of 2013, I decided to shut down Noodlehead Marketing. Not knowing what would be next, I shifted my website back towards blogging in January 2014 as a way to smooth and accelerate the transition to whatever would be next.
Looking back, I regretted not having and maintaining a personal blog and brand when I first moved to Atlanta in 2005. Regardless of my vocational path, a blog would always benefit my current focus (entertainment, politics, business, and side projects). Blogging would also provide a platform to more easily transition between vocational paths. It was now time to seriously make it happen.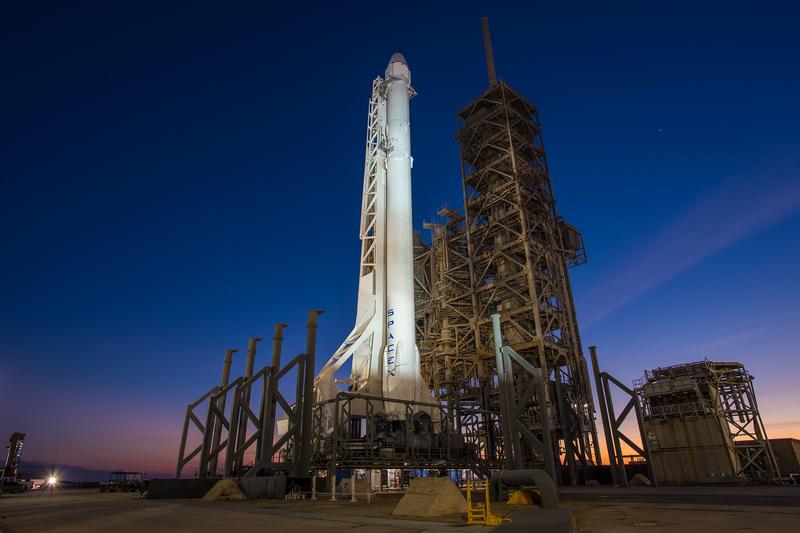 The Launch - Scheduling, Guest Blogging, & Email Marketing
In January 2014 I began blogging consistently. Monday, I shared a question of the week, Wednesday, I provided a content roundup and Friday I published a thoughtful insight. This continued like clockwork for the final three months of Noodlehead Marketing until I shut down the business on the last day of March 2014.
30 days after, there was a handful of paying contract projects and I was now, unexpectedly, a freelancer. To continue building awareness of my newfound journey, I blogged through the end of November 2014, but the frequency dwindled as the year progressed and my workload grew.
But, as I published less often on my blog, I published five guest articles elsewhere before taking my first annual blogging break. During this break, I used the extra time to update my offering pages, and move towards stronger stability with my freelancing work.
While I didn't gain much traction during this time growing an email list, I ended up importing my list from Noodlehead Marketing in September 2014. Going from a list of 12 to 886, my weekly blog emails (via RSS) now had a decent audience and this channel became an effective way to stay in touch and cultivate leads. And the following year, I took advantage of this opportunity.
Year Two - Vulnerability, A Challenge, Long Form Content, & Serious Headlines
Starting off my 2015 year of blogging with another guest post for BEALEADER (which eventually went dormant later in the year), I also stumbled upon a blogging challenge through Seth Godin who constantly prodded me with his writings and example.
His colleague Wes Kao created the Your Turn Challenge, to launch January 19-25, 2015. She encouraged bloggers to practice shipping every day for seven days. While I failed at publishing daily for the week, the challenge pushed me to get the Formula For Intentionality written and published. The first was published in January, while Purpose, Mission, & Core Values followed February, March, & April respectively. It took me until October to finish and publish vision. These posts were bedrock content for my blog and first book.

There was also an unexpected social media success when I published my toolbox blog post. In it, I listed all the software and services I use. Sharing these on Twitter while tagging the respective companies created a slew of traction and resharing. It resulted in the largest traffic spike I ever had (two recent ones have surpassed it). Unfortunately, I was not equipped to capture those contacts via email, so when the spike ended, it made no difference to the journey that followed. Lesson being, sustainable traffic matters more than huge spikes, and be ready when the spikes happen.
In the spring of 2015, I got serious about writing compelling headlines leveraging CoSchedule's effective scoring tool. In addition, I also experimented with graphic hero photos that included the title or a variation of it on the image. When it comes to social media sharing, this is an effective tactic, but I ended up shedding it for easier blog creation (It'll make a comeback, sometime in the future).
As the year progressed, I decided to publish less often and go with long-form blog posts. Two great examples were A Project Gone Terribly Wrong, and How A Simple Speaking Event Became A Milestone Moment. Interesting enough, my highly vulnerable blog post about failure elicited a strong reaction from one of my older clients. She advised me not to broadcast the blog (and unpublish it immediately) because new customers would not hire me. Ironically, the post directly led to acquiring a new customer shortly after publishing. 
While sharing such an open window into my life is always risky, it's a big part of why, how, and what I share here on the blog. My example is intended to be an inspiration towards good and away from bad. While it's important to receive all feedback, we must filter it through our intentions to know how and if we should apply it.
One other major change during 2015 was the loss of a friends feedback. My cousin, Samuel Rasmussen had been reading and providing content and grammar feedback on my blog posts from 2014 and through part of 2015. His feedback, encouragement, and presence was a powerful factor in making the start of this blog real. We can't do it alone, and his hidden influence (to you) was critical (Thank you, Sam!).
Like the year before, I ended 2015 with another blogging break and annual reflection point on the year. Another layer of concrete was laid on the foundation of a successful future blog.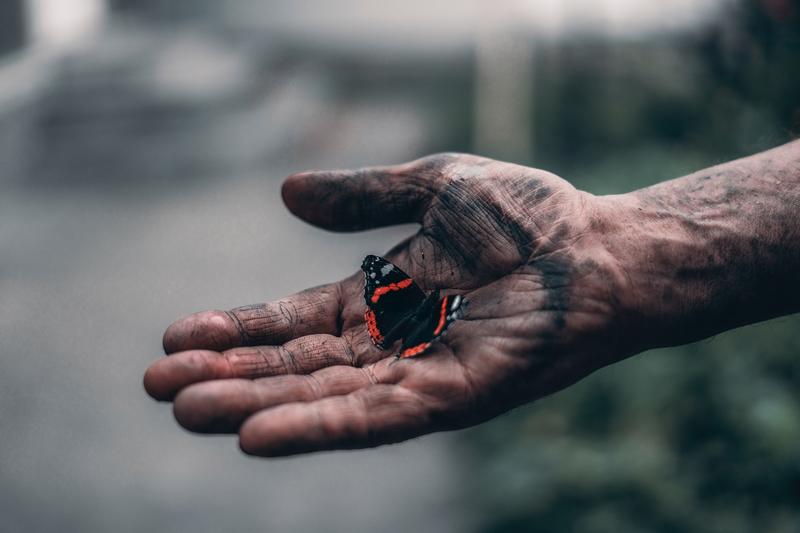 Year Three - Short Posts, Side Projects, Hope, First Book, & Book Commentary
After experimenting with less in-depth articles, I wanted to increase the volume of publishing in 2016, so I leaned into numerous short form posts resulting in eight articles January 2016. To accelerate the ideation and creation process, I leveraged insights from actual conversations. After these calls and meetings, I wrote up a blog post capturing the moment. Since thinking through an idea is the hardest part of writing, I leveraged organic moments to do the heavy lifting.
Out this mix, my most popular search trafficked blog was published. At the time, most of my traffic was from social media, email marketing, and personally directed folks. It would take another ten months before it showed up high on the search engines.
While the year started with a bunch of shorter blog posts, the frequency dwindled as the year progressed and lack of scheduling commitment. And honestly, with my primary focus on sustaining my paying freelance work, it was a smart decision to relegate blogging as a secondary priority. It also gave me margin to resurrect two important ideas.
In the conclusion of Noodlehead Marketing, we determined there were two valuable intellectual properties created. The first was IDEMA, a framework for capturing and sustaining ideas (published in the spring). The second was the Island Story (published in the fall). When the business ended, these two wonderful projects went into hibernation, but in 2016 we resurrected them, publishing for all to enjoy and benefit from.
In addition to these side projects, I also wrote my first book on how to flourish as a freelancer an hour a day throughout the year. Interesting enough, the amount of blog publishing while writing the book was up from the prior years. I suspect this was due to the momentum created from the process.
While writing Path of the Freelancer, I also took a group of freelancers through the content, so they could benefit and I could aggregate feedback to make it better. It also acted as a form of accountability to move the writing project forward. 
There were also other important firsts during 2016. I launched a page dedicated to the reasons for my hope, began two book commentaries and finished one (the other is still in limbo, but will happen one day). This idea of reading a book with someone while also sharing a commentary is a powerful way to grasp the content and share scraps for others. I intend to make book commentary posts a regular practice.
And lastly, my first interview as a freelancer happened where we discussed IDEMA, the stages of commitment, and small business insights.
2016 was a powerful year of progress for me and my family. Not only was I excelling as a freelancer, but we also had our fourth child, started saving for a house, and made the decision to change our church home. The stage was set, and 2017 would take it up a notch.
Year Four - Search Traffic, Freelancing Book, Quora, Leadership Training, & A Weekday Blogging Challenge
Ten months later in January 2017, the search engines grabbed one of my posts and elevated it to the top of the search engines. All of sudden, I was drawing a steady stream of traffic from Google. This inspired me to review the post and make improvements to capture and push the success further. This one blog post has almost three thousand page views since it was published in 2016, and still sits as the top page on the site. With this big unexpected win, I received a taste of the success that could follow.
As 2017 unfolded, my blogging dwindled (again) with fewer posts as I focused on preparing for and promoting the launch of Path of the Freelancer. Much of my side project time involved improving the website, guest blogging (Joomla, Hubspot, Startup Nation, PipelineDeals, Harpoon), and participating in interviews. We also bought our first house a few weeks before the book launch, which made it that much more exciting and challenging to juggle it all.
In April 2017, for a few months, I also experimented with posting Medium blogs as a way to grow my digital footprint. With very little traction (from only a handful of articles) I decided to migrate those blogs to my website and consider Medium as a syndication channel, not an alternative blogging platform (something I intend to explore in 2019).
Another initiative in 2017 was the use of Quora. I was primarily answering questions on freelancing as a way to build up momentum for the book, but unfortunately, the success I had on the platform did not translate into traffic and sales outside of the Quora website. 
Another opportunity arose in May 2017 to trade my work in exchange for participating in the Leaders Lyceum personal development program. As something I wanted to participate in, I agreed to do so in exchange for blogging about my journey through it. This 11-part blog series allowed me to dig in deep for the experience, and provide a strong case study for my client that will benefit them for years.
Part way through this process, another opportunity arose. My freelancing friend was entering the slow season for his work, so inspired by Lauren Hooker's Being Freelance interview, I suggested we do a weekday blogging challenge together. While I didn't need it for growing or sustaining my freelance work, I did find value in growing my digital footprint. Doing it together would give us the accountability and inspiration to continue when we didn't feel like it. 
When we finished August 2017, we invited others to join us in September. And, the same for October, and November. For me, the journey resulted in eighty-eight new published articles. It was crazy to do, but in retrospect was a powerful catalyst for launching into blogging on a regular high volume schedule. While much of what came before laid the foundation, it was the Weekday blogging challenge that kicked publishing into high gear. 
Inspired by my Leaders Lyceum experience and spurred on by the challenge, the birth of my monthly looking back and forward blog articles happened. These articles started out reflecting on the weekday blogging challenge, but in 2018 zoomed out to do the same reflection across my life and work. How was I going to model living better and working smarter? Where did I succeed and fail?
As blogging ramped up and my interest in growing a digital footprint increased, I wanted to make sure each blog post was optimized for the search engines. In October 2017, I published a checklist for what needed to happen to give every blog a strong chance at search and social traction. It included unique title tags, read more phrases, image tagging, headline optimization, and several other actions. These would carry on with me as I entered blogging in 2018.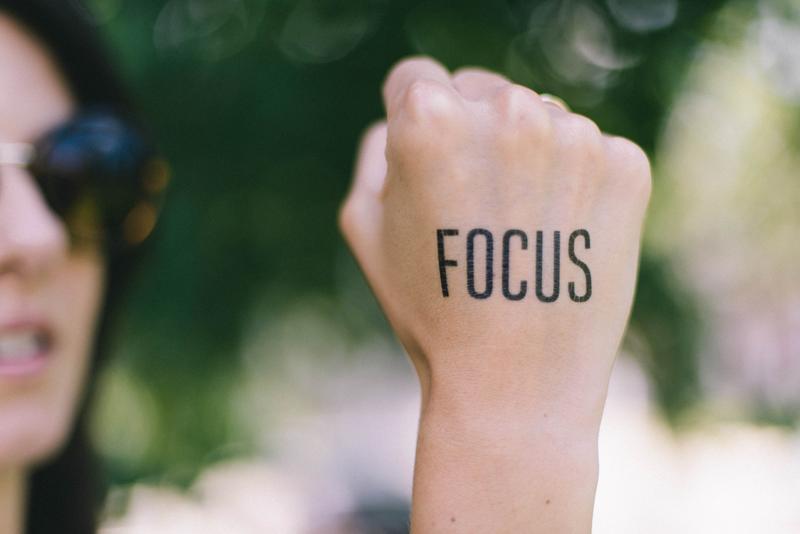 Year Five - Focusing Content, Blogging Challenge (400), Star Wars, Like-Minded Community, & Evergreen Social Sharing 
After researching and reading several articles, I came to the conclusion that 400 blog posts would result in a tipping point for search engine traffic. As 2018 began, I was a handful of posts under 300. Getting to 400 would mean publishing two to three times per week. While wanting to keep the momentum of the weekday blogging challenge, I also recognized it was not sustainable for the entire year. Setting a higher goal for the year and pulling back was how I'd maintain this sustainable blogging habit. So I committed and began the journey up the mountain.
While the weekday blogging challenge was fruitful to me and others who participated, everyone else stopped. Instead of expending the energy to spur them on, I instead sought out folks who were already on the path. This resulted in me joining the Problogger and Grow Your Blog Facebook groups. There was now an inspirational fuel source through these like-minded communities.
Another blogging curve ball came about after watching The Last Jedi. This divisive and pointed film was unsettling. So much so, I wrote three extensive articles about the film and Star Wars launching the Last Jedi Betterment Blog Series. In these articles, I explored deep psychological concepts using the movie as an inspirational guide. The process also led to involvement with several online Star Wars communities for discussion, feedback, and sharing. In my tweet to promote the three blogs, the director of the movie, Rian Johnson, saw and liked my share. These articles are now also strong drivers of search and social media traffic.
What if Star Wars: The Last Jedi by @rianjohnson could inspire us to lead better? To think deliberately? To act with generosity and courage? For me, it has, & in this series, I explore fandom, change, psychology, the backlash, & our actions. Read on... https://t.co/pBddqfixCh pic.twitter.com/nmJJU83TFz

— Jason Scott Montoya (@jasonsmontoya) July 12, 2018
With the eighty-eight-weekday challenge blog posts aging, their presence on the search engines increased as the year progressed. As a result, I monitoring them on Google Webmaster console to find which ones were rising and for what key phrases. From there, I made adjustments to help move them up quicker and higher. This involved tweaking titles, URLs, and other content within the post. I'll continue executing on this effort with it finding a higher priority as my content portfolio grows in size.
My email list dwindled until from my initial import in 2014 until November 2017, when it began to grow again. At this point, I also imported all Path of the freelancer contacts making one list in January 2018. The good news is my list is no longer decaying. The bad news is it's not growing either. The growth is canceling out the unsubscribes so to move it forward will require stronger lead magnets and an increase in traffic. A narrowed content focus will help accomplish this. Speaking of focus.
In September 2018, I narrowed the focus of content here on the blog towards growth including self-growth, business growth, and growing others. This would be inspired by a similar focus with my freelancing work and the tagline, Sharing systems and stories to work smarter and live better.
Inspired by Neil Patel, I added a bar on the top of the homepage to help people navigate to the area that would best serve them within this new found focus.
---
2018 also resulted in interviews from other companies (timecamp, harpoon, & freeeup) reaching out to me, as opposed to me soliciting them. These interviews lead to backlinks and exposure, both great for growing my digital footprint and personal brand. 
While 2017 saw one of my blog posts gain traction on the search engines, this year there are now multiple articles showing up high on Google, driving significant traffic. Leading indicators also show there is more to come. And, I suspect 2019 will be a year of the many planted seeds coming to bloom.
In addition to blogging, I'm experimenting with podcasting via Anchor where I simply read through my blogs. This gives people an opportunity to listen to them, as opposed to reading them.
I'm also testing an interview series where I find out what it means to work smarter and liver better from people I know and look up to. They'll span both written and video mediums, with the first video up on my newly created Youtube channel.
On the social media sharing side of things, I was historically using Buffer. But, with such a vast library of evergreen content, it was time-consuming to keep it filled up. After testing a few tools, I learned about Elokenz Repost (I'm now an affiliate) which allows me to add my library of content and it will automatically share on my designated social media channels as directed. I now use Buffer to share non-evergreen content, or for the first share. Buffer is also still great for sharing content I find across the web.
Other experiments include launching a freelancing course, a research-heavy article, and trying out satire. As a result of the Last Jedi Betterment blog series, and my love of movies, I've been also including more references to fictional stories in my posts.
While in the past years, I've taken an annual break from blogging, 2018 was the first year I took an intentional mid-year break. While I've discovered how on a small scale breaks followed up by activity leads to an increase in search traffic, It's hard to know how this one affected the trends (even though traffic did go up the months following). 
2018 was a strong year for blogging, and it also acted as a way to write much of my second book. Unlike Path of the Freelancer, most of the Jump will be composed of blogs I've written. And this very well could prove a blog to book concept for the future while also allowing me to test and validate ideas. The stage is set, the play is running, and more people are watching. I look forward to seeing what happens next!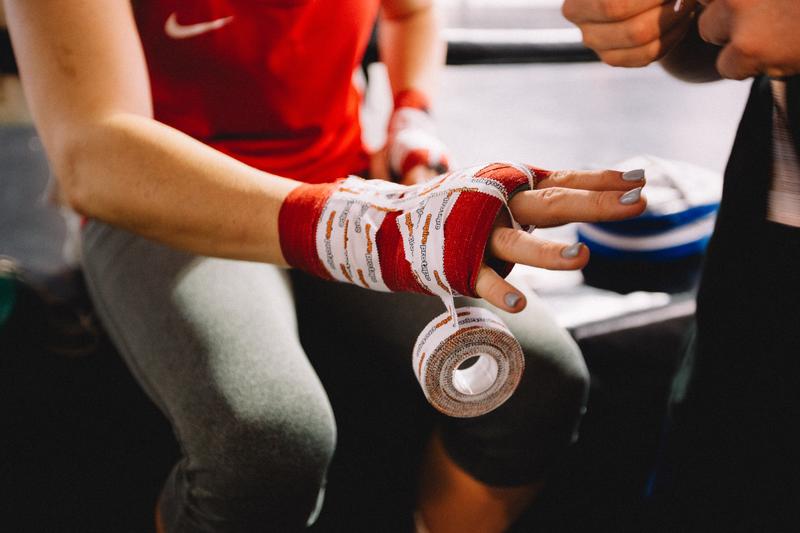 Wrapping It Up
So with this blog post going live, I'm now at a total of 400. With that said, there are a number of posts that may truncate this number's true worth. For example, there are 29 blogs with a reflective question graphic, but no text. I could rework these, so they're properly indexed in Google images, but I've yet to do so. I've also got 31 content roundup posts which are anemic on content. Outside of these 60, there may be another dozen or two articles that are not worth anything to date. Some of these, I've archived and others updated to make them worthy, but there is still work remaining. On the flipside, I've also got categories (and their many pages), tag pages, and other non-article unique URLs. In fact, Google shows they've indexed over 800 URLs, which seems higher than it should be.
Either way, I've taken a large step forward with this blog, and the foundation to make it truly great, and financially viable. By watching this process play out closely, I'm given an appreciation for the library of content and seeing how much I've created and published, feels great. Maybe it has me too satisfied!  
While I embraced many of these opportunities (as opposed to resisting them), I do understand much of my success is the result of outside forces (including many great people) spurring me on. We can't do it on our own, and so many factors outside our control contribute to making it happen.
Five years in and the blog is still a baby compared to where I want it to be, and where it needs to be for financial success. But, I embrace the opportunity wholeheartedly.
In terms of blogging, where do I go from here? Ultimately, I'd like blogging to be a part of my work week (not a mix of this and after hours), but since it has yet to directly generate income it's challenging to make this so. I'm okay taking the slow road.
There is also the fork in the road of optimizing the content I've already created versus publishing new content. I've found the best time to run a significant content audit is around the 7-800 post count mark. In the meantime, I'll do it sporadically in targeted ways.
While I've maintained my freelancing workload successfully, writing my second book has fallen by the wayside. So I also want to answer the question, do I slow down or stop blogging so I can focus on finishing the book?
I don't yet know the answer to all these questions, but the time I'll have during my 2018 end of year break will give me the time to think and decide on what's next. 
---
Hero Photo by Charles S. on Unsplash
Created on .
Last updated on .