July 2018 Reflection Point: 23 Lessons Learned, 11 Quotes, 3 New Things, & Goal Updates
We're past the halfway point and into the second half of 2018. How did July play out for you? Did you accomplish your monthly goals? For me, there was a bit of change in the air, but all leading to positive momentum forward. 
Blogging Back Up Again
As I jumped back into the blogging habit (after a mini mid-year break) I felt a little rusty, and still do in some ways, but it's moving along well now. Even only publishing three articles per week has me wondering how I was able to successfully complete one blog every weekday last August through November. The well of inspiration is not as easily accessible now as it was during that run.
But, challenges have a way of forcing a rise to the occasion (although I'll wait to explore my 25 blogs in one week challenge, haha). The key for me is to cultivate my writing garden so I make steady progress on the big long posts while also publishing the lighter ones along the way.
Each week, I'm volunteering at Gwinnett Church as a greeter and I have a thirty minute waiting period. I'm using this designated time as well as other periods of waiting to work on blogs from my phone. It doesn't seem like much, but these pockets of time make a difference.
Baby's Coming Soon
My wife is due in a little over a month, which upon arrival, will increase our family size to seven. It's now crunch time moving forward with my goals and enjoying the calm before the storm. Once the baby arrives, the consistency of blogging and working on my book is about to get thrown out the window. When the chaos hits, my top priority is maintaining my freelancing client work since it pays the bills. 
Reflecting On The Water Tower
Last month, my largest client had to pull back the number of batches to one ten hour sprint. I wasn't sure how this would shake out across the month, but thankfully there was enough increase in new work to more than offset it.
When I first started writing this blog post midway through the month, it seems there'd end up being deterioration to the water tower (my cash flow calculation). Thankfully our water tower, now at $19k, will stay full.
Since launching the water tower in the fall of 2014, the largest drop came in April 2015 when it fell $4.3k down to $9.5K. It was a rough set of months and another story for another time.
When I first launched the water tower system, it took us 13 months to fill it up, and it hasn't been below $14k since then (September 2015). We increased it to $19k the middle of 2017 and filled it up the beginning of this year.
This system has been a powerful tool for minimizing the roller coaster effect and easing my level of stress with the ups and downs of freelancing.
Availability For Working Together
For August, I've got a small window of availability to work on new projects. It's already filling up quickly, so if you have a starting point in mind, please reach out.
23 Lessons Learned
Throughout the previous month, I've learned new things from my experiences and others. Sharing them here helps cement them for me while also giving you the insight for own use.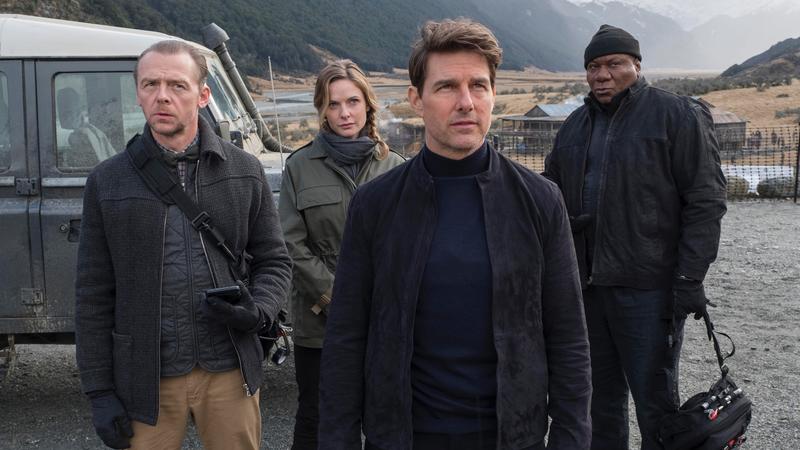 To kick off the lessons learned, I'll share the one sent my way from Christopher McQuarrie (director of Mission Impossible: Fallout). Here are my question and his response.
Keep calm (I don't).

— Christopher McQuarrie (@chrismcquarrie) July 26, 2018
2. Slowly growing as a blogger in terms of skill and platform influence allows me the opportunity to appreciate and understand each step of the journey.
3. Growing up, I enjoyed playing tycoon and management games. Now, they're not as appealing since I do these types of activities for my work.
4. When writing chapters in a book, the intro for each one is super important. - hat tip Jim Karwisch
5. It's important we allow ourself and others space to safely fail.
6. Hypocrisy fuels cynicism. Genuine living is the antidote.
7. Some people are not interested in sustainability. They simply want someone to do it for them.
8. Removing safety nets is sometimes the ingredient to succeed.
9. Creative, technology, business strategy, and marketing are specific areas I excel in directing others. I'm also talented as a refinery, making raw thoughts, ideas, and content better. What are you best at?
10. Marketing signals attract and repel different types of people. We need to make sure our signals align with our values.
11. It's much better to fail on a small scale and learn the lesson than it is to do the same on a gigantic stage.
12. Solving problems is more important than winning arguments.
13. Great leaders take responsibility for what their people do, even when they're not directly involved.
14. We wrestle with how it is and how it ought to be. It's best to accept how it is and move towards how it ought to be.
15. We are just as corruptible as those we condemn. Now, with social media, we have the power we didn't have before. And were wielding it horrifically. 
16. Do you want to be known as someone who condemns or inspires?
17. There have been times I've wanted to refer someone but forgot their name. When this happened a few weeks ago, I remember this lady was active on Linkedin and was able to find her name. So yes, social media activity matters.
18. Every system decays. The type of system we create will determine where the decay happens. Knowing this allows us to actively combat it.
19. Instead of abandoning something, like quitting social media, try taking a break instead.
20. Savings in cost is not always worth the price of the transition. 
21. We constantly contradict our words with our actions, and we don't even notice. Many of our frustrations would go away if we were consistent with both.
22. People unjustifiably discredit authority to justify their defiance of it. 
23. Instead of micromanaging, ask for a visibility system.
11 Notable Quotes
The following memorable quotes were collected over the past month for me to reference and you to benefit.
1. "Faith never knows where it is being led, but it loves and knows the One Who is leading." - Oswald Chambers

2. "Is [God] going to help Himself to your life, or are you taken up with your conception of what you are going to do? God is responsible for our lives, and the one great keynote is reckless reliance upon Him." - Oswald Chambers

3. " If we can't recall the last time we actually learned something on Twitter, it's because we've replaced reading tweets with reading into tweets." - Beth Moore

4. "If you wait until you are 100% sure to try something new, you will likely be too late." - Craig Groeschel

6. "Great relationships aren't built in a day — great relationships are built daily." - Dave Adamson

7. "God does not begin to save us because we repent. We repent because he's begun his saving work in us." - Timothy Keller

8. "Since it is so likely that children will meet cruel enemies, let them at least have heard of brave knights and heroic courage." - CS Lewis

9. Don't complain about the bottom rungs of the ladder: they helped you get higher. -Warren Wiersbe

10. "The remarkable thing about fearing God is that when you fear God you fear nothing else, whereas if you do not fear God you fear everything else. "Blessed is every one that feareth the Lord";…" - Oswald Chambers

11. "Don't' raise your voice, improve your argument. " - Desmond Tutu
3 New Things
The following five things were interesting and helpful resources. I'm passing on what I found valuable.
1. Podcast

:

Inside Jaws

tells the real-life shark story behind the movie Jaws as well as the making of it and Spielberg's crucible journey as the director.

2. Podcast

:

Your Secret's Safe With Gus

is a new comedic improv podcast about superheroes from my friend Jim Karwisch. Rumor has it, I may be starring in this show sometime in the future.
Update On My July 2018 Goal
Finish the editing pass by month's end was my goal for July. The stretch was to get through it twice. Unfortunately, I failed at both. While I made progress (90% done, up from 20%) on the editing pass, I fell short of finishing. 
To help me pace both blogging and moving the book forward, I tested a system where I wrote and scheduled three blogs and then used my remaining time to work on the book.
When a blog published, I shifted my side work time back to blogging to fill the queue to three. Once filled back up, I'd use newly available time towards the book. This created an oscillating movement between projects but it prioritized blogging. 
This exercise helped me realize hitting 400 blog posts is more important than finishing the book. So, once I hit 400, I'll slow down to accelerate the book project. In the meantime, I'll continue with my oscillating system to prevent the book from going dormant.
2018 Goals Progress Report
Active Goals
Daily Utmost & Bible Verse Of The Day

Evening Kiddo Snuggle Time:

Small Group Engagement With Men: Got together with one of the men, invited the others to a few movies.

Finish Writing 2nd Book: See above.

400 Total Published Blog Posts in 2018:

287 Published Articles = End of 2017

10 = January 2018

12 = February

13 = March

13 = April

13 = May

3 = June

13 = July

77 = 2018 Total Blog Count

-4 = Archived Blogs

360 = All-Time Total Articles

40 = Remaining For 2018 (to hit 400 goal)

Sustain 2017 Income With Few Hours in 2018:

January Hours: 128.25/122 (+6.5)

February: 122.25/122 (+0.25)

March: 127/122 (+5)

April: 106.25/122 (-16)

May: 145.25/122 (+23)

June: 111/122 (-11)

July: 110.5/122 (-11.5)

YTD Total: 844.75 (-9.25)

YTD Compared to 2017 (901.5) = 56.75 fewer hours

One Mile, Eight Times/Month:

January = 2 miles

February = 3 miles

March = 4 miles

April = 6 miles

May = 7 miles

June = 3 miles

July = 2 miles

Habitica (Habit management app) Report:

 Rebooted Habitica and got the engine running. Died once this past month.
Static Goals (Completed, Maintenance Mode, & Cancelled)
Gwinnett Church Volunteering: Volunteering with the sanctuary greeting team during the second service every other week.
Read Hidden Treasures In The Book Of Job With Wife: Cancelled for the year.
July 2018 Blogs
In case you missed them, here are the links to all new blogs for the monthy of July.
Week 1
Week 2
Week 3
Week 4
Week 5
Quora Answers
And, here are two of my new July Quora answers.
---
Hero Photo by Xiao jinshi on Unsplash
Created on .
Last updated on .