October 2018 Reflection Point: 12 Lessons Learned, 12 Quotes, 3 New Things, & Goal Updates
This is my last monthly reflection point for the year, now two months away from ending. Later this month, I'll share my reflections on the entire year before closing 2018 out with a blogging break. My blog frequency for November will also decrease with only three more articles planned for publishing. 
After our fifth child (Zoe Rene) arrived healthily in September, October was her opportunity to integrate into our new life. Thankfully, she's not been a disruptor, as compared to Elihu and Judah. She's still as cute as she arrived.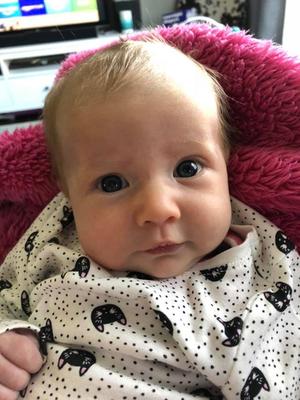 October also entailed the completion of one my big annual goals, blogging to 400 articles. As a vital step towards growing an online platform, this portfolio of blogs provides a slew of landing pages for people to navigate, primarily from the search engines. In the short term, this growth provides more reach for my next book, and in the long term sets the stage to earn a secondary income (on top of my freelancing work). 
In regard to my freelancing, I started working with a new customer, Walk Thru The Bible. Through unique live interactive events and solid learning resources, they empower people to know the grand story of the Bible (hint, it's about Jesus).  Overall, my freelancing involved a high hour count with a more diversified group of customers (less risky should one pull back or stop). My goal of maintaining last year's income with fewer hours looks to be on track for the remainder of the year. 
12 Lessons Learned
Below are lessons learned over the past month. This section provides a place for me
to capture them
and for you to benefit. 
When we talk with new people, we can't assume they know everything we expect them to just because we've told somebody else.
Anxiety is rough. Many people don't know how to manage it well.
Our country is in the midst of an identity crisis, grasping and fighting to discover who we are.
Instead of saying I don't understand, and acting helpless, instead, direct the other person to help you understand (they usually will).
Be iteratively better over time instead of perfect now.
Don't apologize until you're ready to change.
Many people miss out on redemption and success because they leave just before it happens.
instead of constantly broadcasting criticisms, focus on the source of these problems and do something to make that aspect of the world better. And better if it's your world, the local people who are in and around you (physically and digitally).
Pride elicits no compassion. While vulnerability does the opposite.
When asking questions, we can do so with an accusatory bent or a desire to satisfy our curiosity.
We receive information through both discovery and revelation.
12 Notable Quotes
The following memorable quotes were collected over the past month. Enjoy!
"Parents can only give good advice or put them on the right paths, but the final forming of a person's character lies in their own hands." — Anne Frank

"If I construct my faith on my own experience, I produce the most unscriptural kind of life— an isolated life, with my eyes focused solely on my own holiness. Beware of that human holiness that is not based on the atonement of the Lord." — Oswald Chambers

"God created things which had free will. That means creatures which can go wrong or right. Some people think they can imagine a creature which was free but had no possibility of going wrong, but I can't. If a thing is free to be good it's also free to be bad." — CS Lewis

"I'm not interested in Hearsay, I'm interested in facts." — Captain Kathryn Janeway 

"Re-state to yourself what you believe, then do away with as much of it as possible, and get back to the bedrock of the Cross of Christ." — Oswald Chambers

"...that the worst of men are fondest of change and commotion, hoping that they may thereby benefit themselves; but by adherence to a steady, quiet system, affairs proceed without confusion, and bad men have nothing to gain." — Anonymous

"There is nothing thrilling about a laboring person's work, but it is the laboring person who makes the ideas of the genius possible. " — Oswald Chambers

"Lending someone your strength as opposed to reminding them of their weaknesses." —

Andy Stanley

"Everybody is in some kind of prisoner of their own making. Some, unfortunately by the state, but the rest have limited themselves because they have drawn their own imaginary boundaries." ― Sadhguru Jaggi Vasudev

"It is not Christ for me unless I am determined to have Christ formed in me. " ― Oswald Chambers

"We can understand the attributes of God in other ways, but we can only understand the Father's heart in the Cross of Christ." ― Oswald Chambers

"Such love has no fear, because perfect love expels all fear. If we are afraid, it is for fear of punishment, and this shows that we have not fully experienced his perfect love." ― John the Apostle
3 New Things
Here are interesting resources discovered, you may also find valuable.
2018 Goals Monthly Pulse Check
Below is the monthly update on my goals set for 2018. This visual section leverages the color zone system. Red is poor, yellow is mediocre or troubling, and green is stellar/on track. 
Active Goals
?? of 25
Daily Utmost & Bible Verse
? of 20
Evening Kiddo Snuggle Time
Engaged
Men's Community Engagement
100% Finished
400 Published Articles
100% Finished
Payoff Kia Sedona Auto Loan
Resting @ Inn After Dying
Habitica Habit Management & Todos
Stuck On 4th Editing Pass
Finish Writing 2nd Book
106.75 Fewer Hours
Sustain 2017 Income, Fewer Hours
2 of 8
One Mile, Eight Times/Month
On Hold With New Baby
Gwinnett Church Volunteering
Due To New Baby
Canceled: Read Book With Wife
A Roundup of Newly Published Blogs 
If you missed any, here are all new blog posts published last month.
Your Story
Grow Your Business, Blog & Freelancing
Grow Your Self, Productivity, & Communication
My Story & Work Updates
---
Hero Photo by Shifaaz shamoon on Unsplash
Created on .
Last updated on .