Change Your Future By Planting Memorable Moments And Fostering Interesting Impressions
When you think back a few years, how many strangers do you still remember meeting? Do you remember their name or anything about them? 
A year into my freelance journey, and I received a referral lead from someone I didn't know, or more accurately, someone I didn't remember.
At least five years prior to this moment, I met this lady while meeting with a mutual connection. While I was meeting with this mutual friend, the referrer happened to be at the Panera where we met. Between her greeting my friend and leaving, we had a brief and memorable conversation. We never interacted again, but she reached out to me about helping her company's founder produce an investor presentation (
one of the services I offer
). 
There was another instance where I met a guy at an event, probably a decade ago. We didn't interact afterward, but he
followed my story on social media
. He ended up reaching out to me after shutting
Noodlehead Marketing
down to ask for advice on his own marketing company's future. 
In either of these situations, I never found out what it was about those interactions that were so memorable, but I did something that resonated with them both. It could have been my demeanor, my words, my appearance or how interacted. The name of my company (Noodlehead) was quite unique as well. 
And this is the type of memorable we want to establish with prospects and clients. In the first case, it resulted in earning actual dollars while transitioning to freelancing full time. The second resulted in an opportunity for me to help someone else.
Three Unintentional Examples Of Living Memorably
When it comes to making myself memorable, there's been three ways I've done this by accident. One is my laptop, another is my shoes, and the last involved Tom Cruise. Interesting enough, I didn't intend to make a statement with these approaches.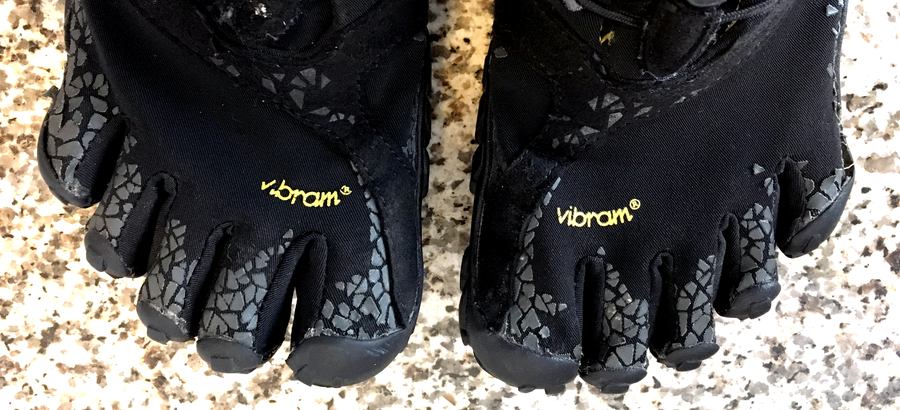 Let's start with the shoes. My shoes are Vibram Five Fingers which means they are TOE shoes. There are not many people who wear them around as prominently as I do, including when I wear a suit. People often ask about these toes when they see me wearing them. This fosters conversations and makes me stickier when I meet people for the first time.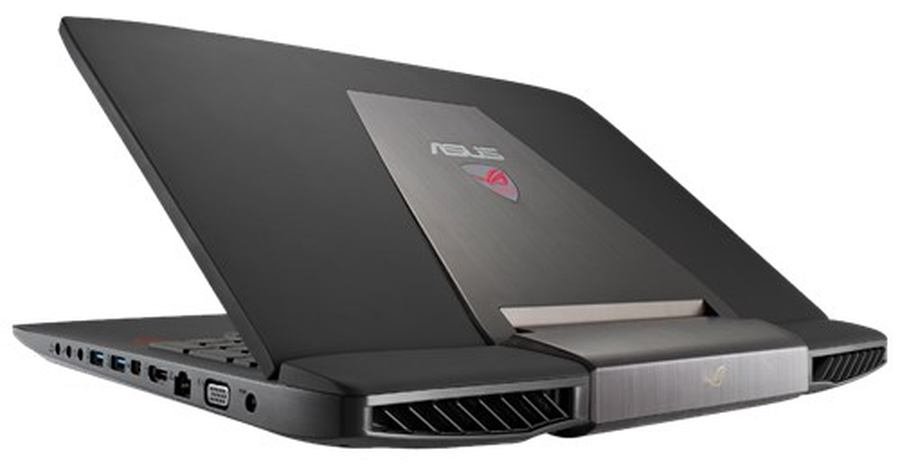 What about my computer? When I first started freelancing, I only had my desktop computer and the need soon arose for me to buy a notebook PC. When the timing and money worked out, I bought a high-end gaming laptop "
needed
" for
my marketing work
. The computer is larger in screen size and thickness. It's also 14 pounds. While most people have gone lighter and thinner I've done the opposite and the laptop is visually impressive.
I was at a Chick-Fil-A a year ago and an 11-year-old kid walked up to me to simply let me know how awesome my iconic computer was. Not a fluke, I've had many conversations with strangers at coffee shops about my laptop.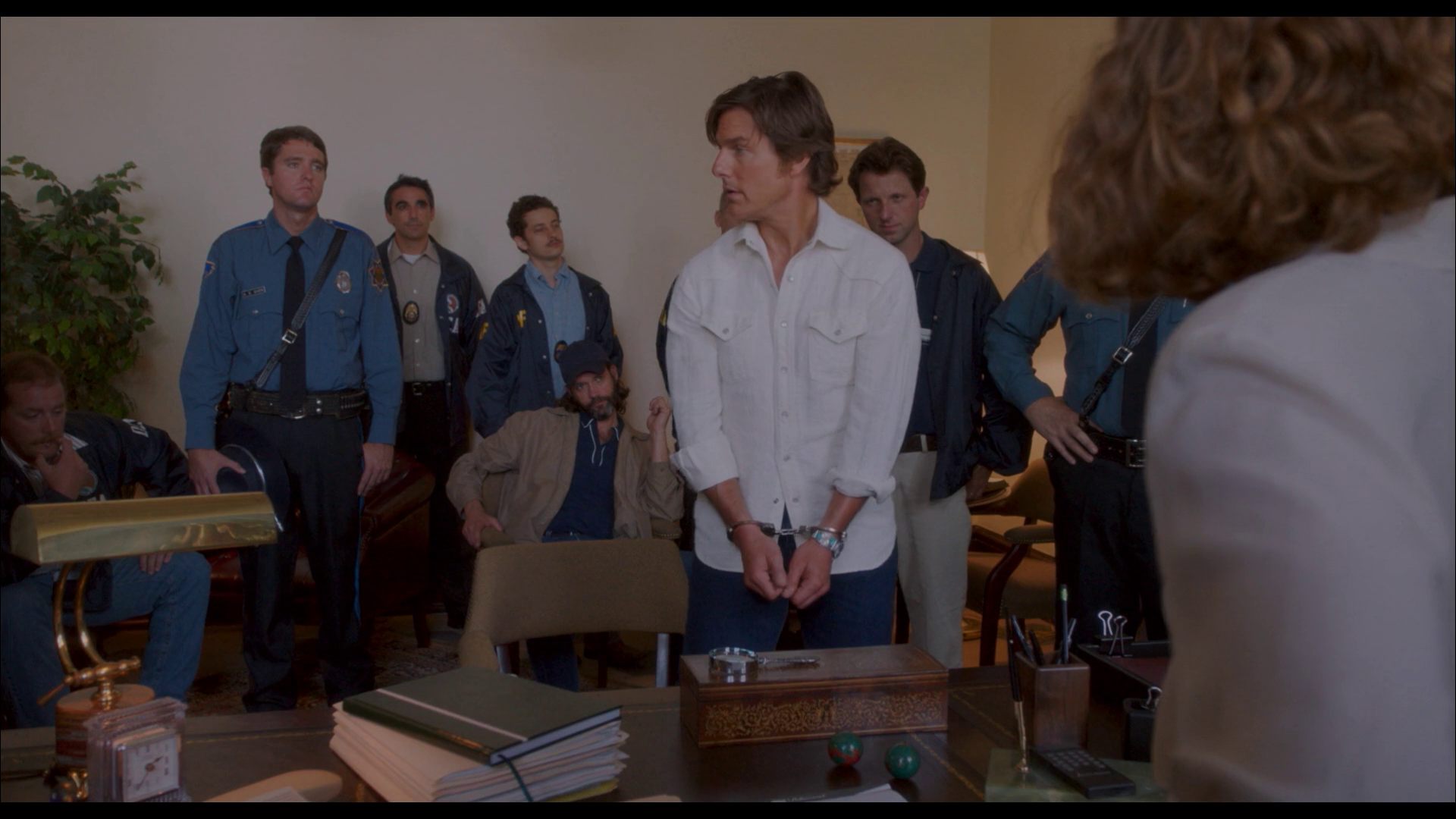 One last accidental and way I've imprinted my face on the minds of people who know me is through
movie extra work
.
I was in a prominent scene with Tom Cruise for American Made.
Not only was I in the movie, I also made
the marketing trailer
. Months before the movie came out and months after it released, people texted, emailed, and called about my appearance in the film. They've seen my face on airplanes, Imax screens, and their smartphones. If there's one way to memorialize ourself, being in a movie is an incredible one. 
These were three helpful accidental approaches to make my mark, but there are a few more methods I intentionally use to stick around in the minds of people I meet. 
Making It Easy To Know My Name
When it comes to my name, I help people easily remember it. After I share it, I ask if they've ever heard of or seen the old Greek mythology movie,
Jason, and the Argonauts
. I also ask if they remember
Inigo Montoya from Princess Bride
 (
you killed my father, prepare to die!
). Both of these famous character associations will increase the likelihood of remembering not just my name, but our experience meeting. 
Unique & Interesting Visualizations
If you've been to my about page or been following me for some time, you've likely seen one of the following images of me.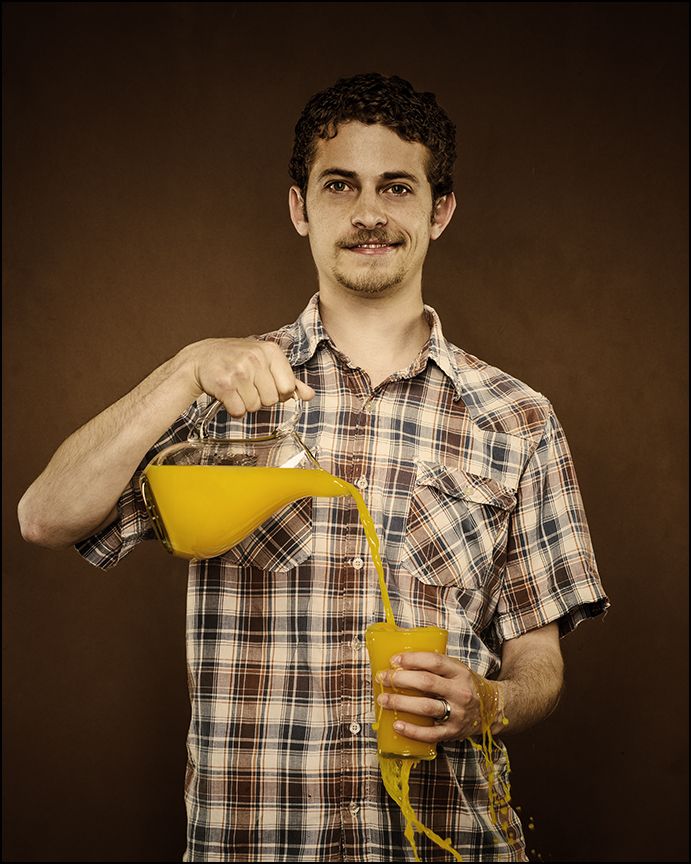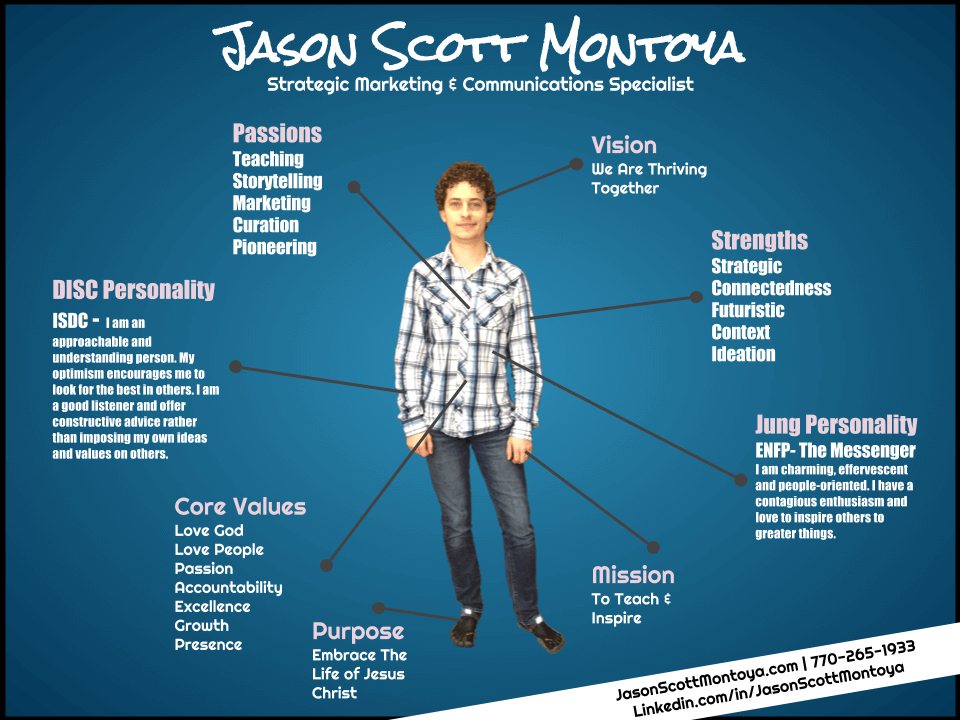 I've shared these photos on social media and I've printed my business cards with the orange juice image. This different and unique portrait spurs conversations and is something people remember. Recently I had business cards made where the back photo cycled through four images. When I handed them out after speaking at an event, the recipients noticed this and began talking to each other about the different photos. Without realizing it, I discovered a new way to become memorable.
Sharing My Amusing Life
By living an interesting and different life, I have numerous stories to share with others, which easily helps me stick around in their memories. For example, we have four children (and one on the way). Not many people have that many kids and as young as I look, it makes it even more jarring. When it comes to stickiness, it's a perfect recipe. 
The day we got back from our honeymoon, we moved across the country from Arizona to Atlanta Georgia. We launched a marketing business,
launched a political news website
and owned a thoroughbred horse. I also went to Parris Island to observe the Marine Corps training grounds. These are just a handful of the many experiences I've had on this journey around the sun. But, they're powerful, unique and sticky. When I share stories of things that are different, people remember them, and they remember me.
Packing It Up, And Moving On
At the end of the day, it's hard to stick out among the noise now more than ever. To make our work lives easier, we'll need to master the art of living and sharing a life worth remembering. 
With accidental and intentional methods, we can ensure people will know who to look for
when a problem we solve
comes to the surface. Our very future depends on it. 
Created on .
Last updated on .