How to Become an Atlanta Movie Extra on a Feature Film or TV Show
So, you live in Atlanta and you heard most major movies are filming in the area. Now you want to become a movie extra, and are wondering how to make it happen. If so, you've landed in the right place.
Recently I volunteered on the production of a short film intended to encourage people to volunteer in their communities. While on set, I quickly became an advisor for several aspiring actors on how to go about finding new movie extra (background talent) work. 
In 2015 and 2016, I was a movie extra on six films. American Made
was my most enjoyable and prominent experience as a film extra (
I even made the trailer
). I stumbled upon the film industry when I heard Captain America 3: Civil War was filming in Atlanta. Immediately I wanted to be on the crew, so I came across 
ProjectCasting.com
 and applied for a production role.  While I was on their website, I noticed they had several casting calls for Captain America and Alvin & The Chipmunks. Without thinking anything of it, I submitted to both films as a movie extra. 
Within a week, I received a call back as an extra for both movies and nothing on the crew call. I accepted the background work and found myself on set for several days filming our scenes. After my initial experience, I applied regularly to new casting calls. It was a worthwhile experience on these impressive sets. In fact, I got to
be in The Founder with a good friend
. 
Now that I've been through the ringer a few times, I thought I'd share a few tips and insights to help you get involved in the movie industry. Let's start by talking about where these casting calls are found.
Where To Find Movie Extra Casting Calls
Project Casting
was mentioned above as the primary source for finding casting calls in the Atlanta area. It acts as a great opportunity aggregation, but going to the source and following the casting companies on their Facebook page is a way to get the updates quicker, so you can respond sooner. Here is a list of casting companies on Facebook to like and follow.
Here are additional links for finding and becoming a feature film extra.
My Email Template
Alright, now that you've found your casting call and who to respond to the question is, how do you effectively apply? In most of the calls, they specifically request information. After applying to numerous calls, I put together a template that satisfies these requests. Here is my template which I'll tweak based on the requirements of each casting call.
Contact Info
Jason Scott Montoya


Phone: 770-265-1933
Email: jason at jasonscottmontoya.com
Location: Metro Atlanta
Age: 33
Sizes
Height: 5' 8" Weight: 130lbs
Sizes: 30/31 waste, small shirt, 7.5 Shoe size, 15 Neck, 31.5 Sleeve, Inseam 30, hat 7.5
Experienced Extra and Crew Member
Schedule Flexibility
I'd recommend you copy and paste the template above and re-purposing it for yourself. Find ways to make it better with the goal to quickly communicating what matters while also setting yourself apart from the many other requests that come in.
Using
Canva
, I created an image collage of the different types of shots they request. I embed this as a live image in the email so the casting company sees it without having to open an attachment. Sometimes I'll include a finished shot of me in the movie scene as well. Here is my photo collage and
finished movie shot from American Made.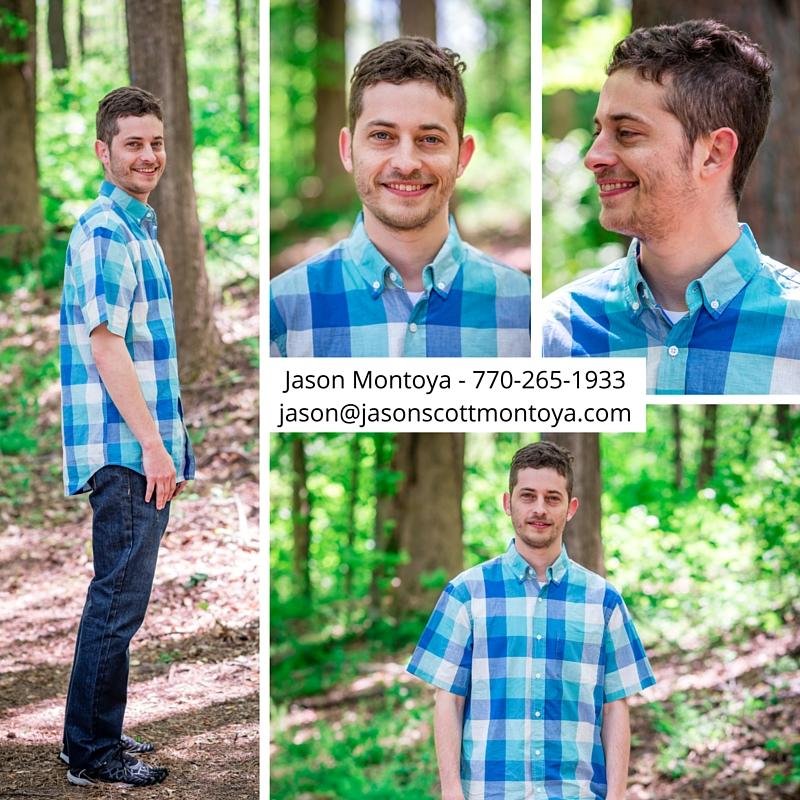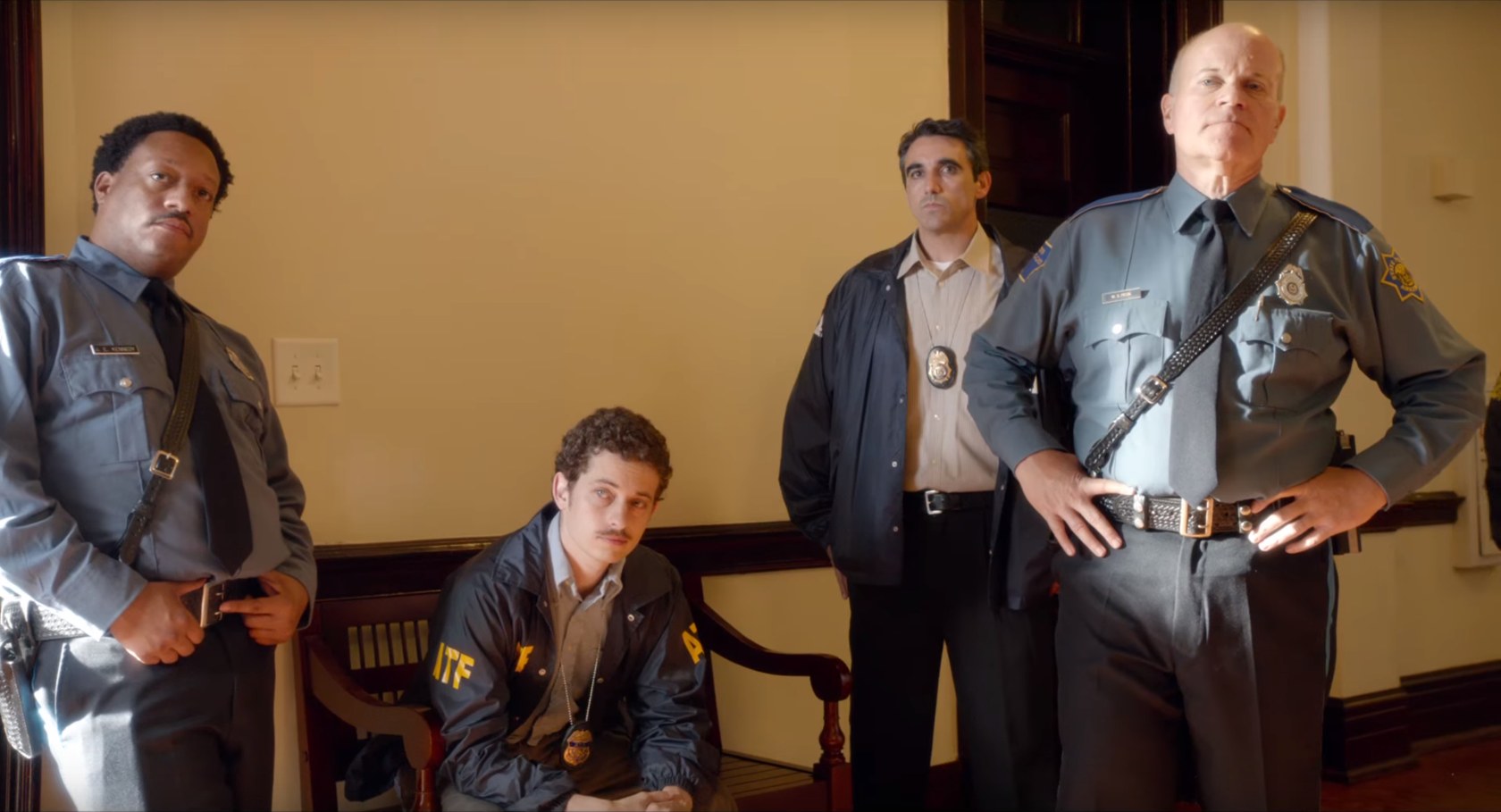 You don't need professional photos. What they care most about is how accurate the photos are when it comes to how you currently look. Make sure you're sending them photos that represent who you are today.
Tips For Succeeding As A Movie Extra
After you've landed a role as background talent on a movie or tv show you need to know how to make the best of the experience. When it comes to making movies, film extras are on the bottom of the totem pole. So, here are some tips to help you have a positive experience on set.
It's a numbers game: If you've applied and have not heard back, keep in mind it's about the volume of applications and the speed at which you reply. Keep applying as soon as calls go up and you'll eventually make it on a set.
Create your own story & be assertive: In most of my experiences, the background is unfortunately given very little or no direction. If you want to have an impact, it's best to respectively and appropriately be assertive. In my scene on American Made, we weren't told to speak, but I ended up chattering in the scene and saying a bold line at the end. The director liked it and we did it each take. The worst that can happen is you get told not to do it. Be assertive, but don't be belligerent.
Follow the crew's direction: On set, there are hundreds and thousands of things going on at one time so if movie extras start acting up, it can cause unnecessary production friction. Instead of causing trouble, be helpful and follow directions. Don't wander around the set without permission.
Don't be stupid: When we were filming a scene for Captain America Civil War, a movie extra went in the camera's line of sight and started making funny gestures. As you can imagine, the director was upset this guy disrupted the scene. He was reprimanded and told he'd be kicked off the set if he did it again. Don't do obviously stupid things just to get attention or make it on camera.
Be prepared for lot's of waiting: When we watch finished movies or behind the scenes clips, the process can seem so exciting and glamorous. While it is a blast at times, most time spent for movie extras is waiting. We arrive waiting to get our clothes and make-up done. We wait to go on set. We wait for lunch. We wait for each shot to be filmed. We wait for the day to end when our feet are hurting from standing all day. Sometimes we're waiting on set while other times we're waiting in the holding areas. With all this waiting, make sure to bring some ways to stay occupied (sometimes you won't be left with your phone), unless you like talking to people all day. If you bring your phone, don't forget a charger to keep it alive.
They feed you: Meals will be provided and most of the time it was pretty good and diverse. They also usually provide snacks and drinks throughout the day.
Bring extra things: As a male, I brought my electric razor so I could have the ability to easily shave or trim. Sometimes I'll also bring a different or extra pair of clothes and shoes. Women should bring some light makeup since it makes it quicker to address certain requests yourself. While it's provided, I'd recommend bringing a few extra snacks in case they don't or you don't like what they offer.
For the paperwork: Each time you film on a new production, you'll have to fill out paperwork so you can get paid. You'll need two forms of ID like a drivers license and social security card. When you go back on set for the same production you've already filmed for, you won't need to fill out paperwork again, just a timecard.
Don't approach the top crew and cast: As awesome as it is to be on set with high profile directors and actors, their doing a job, so don't distract or approach them to talk or sign an autograph. For many of the production assistants, hairstylists and smaller roles it's usually fine to be inquisitive and interact with them, just make sure you're not doing it while they're in the middle of something.
Alright, now go out there and become a movie star! And, don't forget about me after you become famous :-)
---
Photo by Jakob Owens on Unsplash
Created on .
Last updated on .