November Reflections: Finishing The Blogging Challenge, Falling Behind A Tad With Freelancing, & Some Fun Photos
It's been a jam-packed month for me, but I'm happy with the progress made on all fronts even though I fell behind on my freelance hour tally. Since I'm doing an annual reflection point tomorrow for 2017, as part of my last blog of the year, I'm using today's post to reflect on my journey this month.
Blogging Challenge Recap, Finishing the Month
Tomorrow will conclude the four-month weekday blogging challenge. 88 blogs in total (including tomorrow's). I've written more words in 122 days than ever before. 
I'll be taking a break for the month of December, but I got a taste of this time away from writing and publishing blogs last week for the week of Thanksgiving. Since we traveled to Florida for the holiday week, I could not reliably expect to have the time and energy it would take to make blog posts happen so I spent the first three weeks of November writing and scheduling the five blog posts for the week. It felt great to have five days of articles ready to roll with no further action on my part. I simply shared them on social media once they were published.
As I enter into December, I'll now have 32 hours to reallocate somewhere else. I've not yet designated it, but I'm leaning towards using it with my wife and kids as well as getting my one mile running back on the docket. 
In addition to completing this extended and difficult challenge, there were also others who joined up. The first month started with me and
a friend
, and each month new folks joined while others sputtered and stopped along the way. By the end of this month,
Cris Anzai
and I were the last two still posting each weekday.
The reality is, it's hard to start and sustain a new habit. I'd been
blogging semi-regularly since January 2014
, and I had a clear vision for how this challenge would help me accomplish my goals. These factors helped me finish the race. As I reboot next year, we'll see if these ingredients are enough to keep me going. Regardless, the challenge helped us all move the ball down the field. Whenever we individually resume our blog writing, we'll be much further then when we started. 
Freelance Work Update
To date, this year has been my best ever (and not just as a freelancer). I've been able to sustain the stability I established while making some small improvements to increase my total hour count and hourly rate. If I finish December strong (God willing), this will be a tremendous success for me and my family. 
For the second half of this year, I've resisted taking on new clients. But a few small opportunities popped up when I had little pockets of availability. This meant
two new small projects with clients hiring me
at my recently updated hourly rate of $90/hour. 
I do schedule to be overbooked (120%) somewhat because I know delays and issues come up. It was more challenging to do this the past several months because of the blog challenge, but I'm encouraged that I was able to sustain both the writing and my paid freelancing work. And both were enhanced because of it. 
With a half day of jury duty and a week mostly off for Thanksgiving week was more challenging than expected. I had to shoot to log 130 paid freelance client hours with 5-6 fewer days than usual. Unfortunately, it was too much to overcome and I anticipate I'll end up only logging about 120 hours this month. The good news is that if I can log close to 130 hours in December, I'll still maintain 130 hours/month
since I logged 148 hours in August
.
Family & Community Update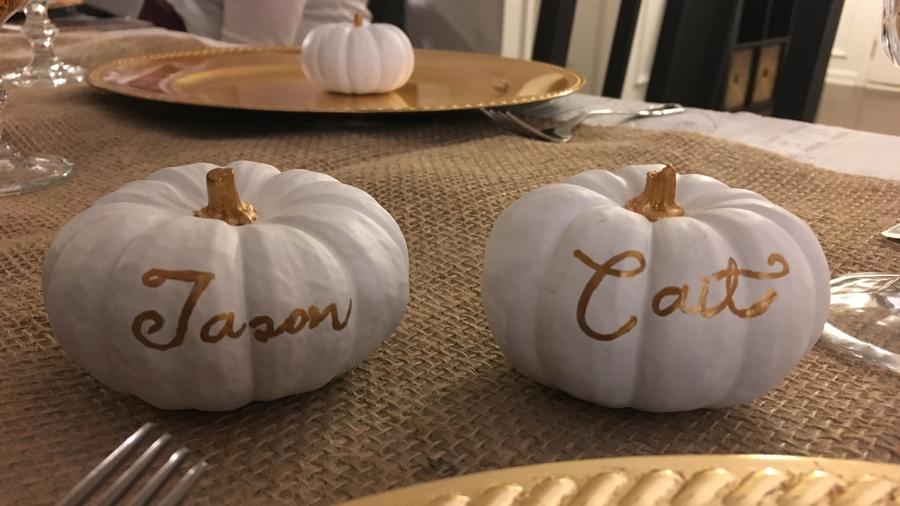 We've now also finished four months since we fully committed to doing life and community with
Gwinnett Church
. As part of this,
we joined an amazing small group
 (
because circles are better than rows
). Since we were all planning to spend Thanksgiving with our families, we had Friendsgiving last week and our hosts generously made me shredded steak, since I'm not much of a Turkey fan. Our host also painted the lovely pumpkins above for our table plating.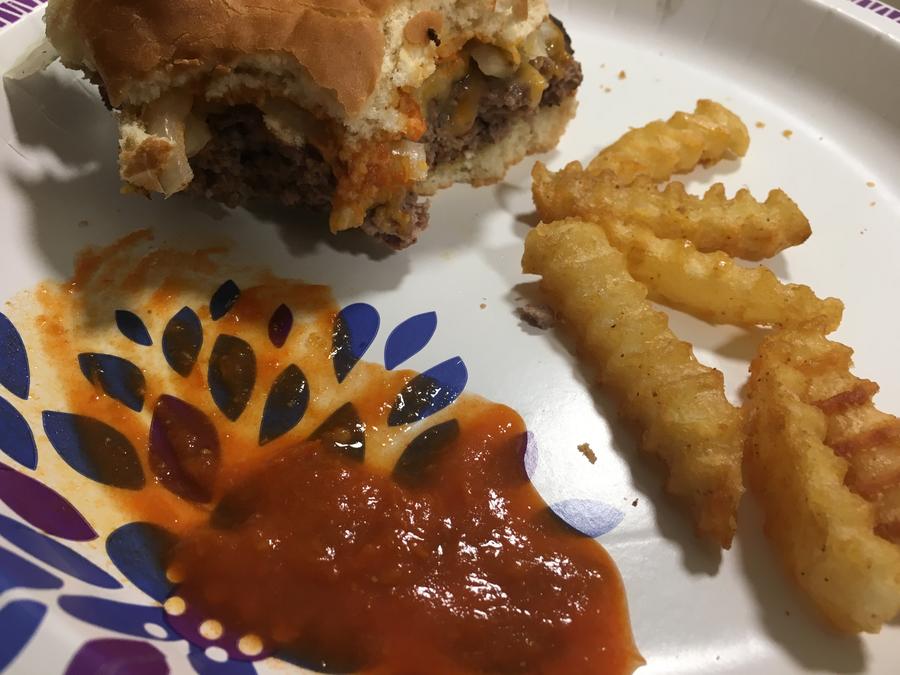 It would turn out lightning would strike twice, because we went down to Sarasota to visit my mother-in-law and instead of a fancy turkey dinner, we had hamburgers and French fries. Woohoo!
I enjoyed our relaxing trip as we hung out, saw the movie Coco, and we went to Florida State Park to alligator watch (see cover photo up top). I also got caught up on all my backlogged podcasts while driving, and on the way home, I experienced ordering from a computer at McDonald's for the first time with my son David. Unfortunately, my laptop power cord died towards the end of the trip which eliminated my opportunity to work during the available time pockets.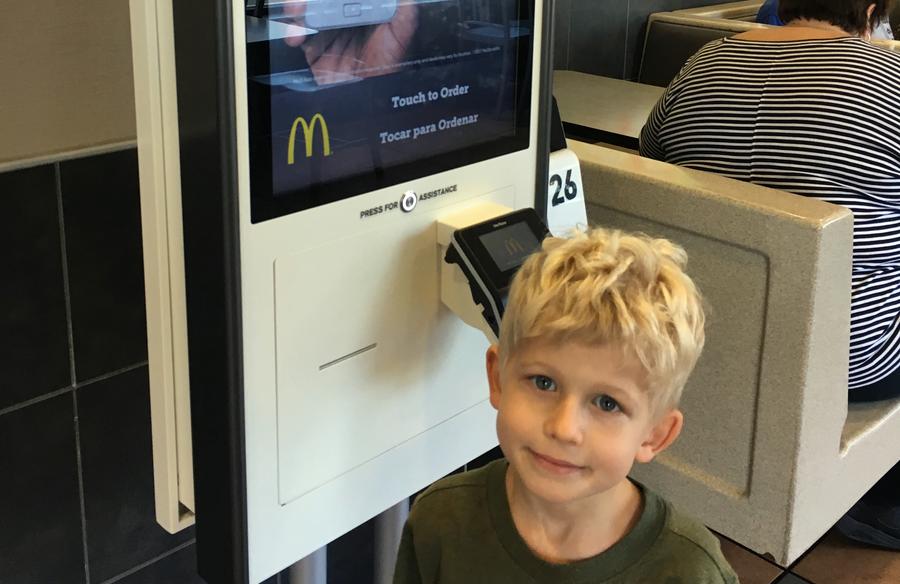 Since we went out of town, stayed in a hotel on the way down and way back, we knew we'd end up spending a good amount of money on the trip so I had to curb my Monday night dates nights with the kids this month. Instead of going out to eat with them at Your Pie, we instead grabbed inexpensive ice cream at McDonald's and hung out instead.
Watching Videos With Kids
During the other weeknights, we hung out and watched the Youtube videos I curated. If you're interested in doing the same, here are several of the channels we tend to watch.
November Blog Post Roundup
With the month just about over, here's the list of all my blog posts published in the month of November, excluding tomorrow's
annual reflection point
. 
Week 1
Week 2
Week 3
Week 4
Week 5
Come back tomorrow for my final blog post of the year!
Weekday Blogging Challenge, Monthly Reflection Point
Created on .
Last updated on .