The Funny Story Of How I Started Eating Spicy Food
If you've known me for any period of time, you know I love spicy food. I've got over a dozen different hot sauces and salsas in our house. For every restaurant, I visit I'm seeking out the hottest menu items or asking for it extra hot. A few years ago, I was at a Thai restaurant in downtown Atlanta and I asked for my meal double Thai hot. They took my order and went back to the kitchen only to quickly return. He proceeded to tell me that if it was too hot and I didn't eat it I would still be responsible to pay for the meal. I agreed and my meal was cooked. It was yummy.
The hottest pepper is the
Carolina Reaper
(
the last time I checked
) and I've got a wonderfully gifted salsa from
my younger sister
in the fridge, made from this hot pepper. While the salsa tastes amazing, I can only eat several bites before I've got to put it away for the day. It's hot! My favorite hot sauce is
La Victoria Salsa Brava (Hot)
. I've been eating it since I was a young boy and I have pleasant memories with my grandma making nachos with this wonderful sauce. We recently ran out of it and couldn't find any at the local grocery stores, so we ordered 14 bottles from Amazon. We're not running out again!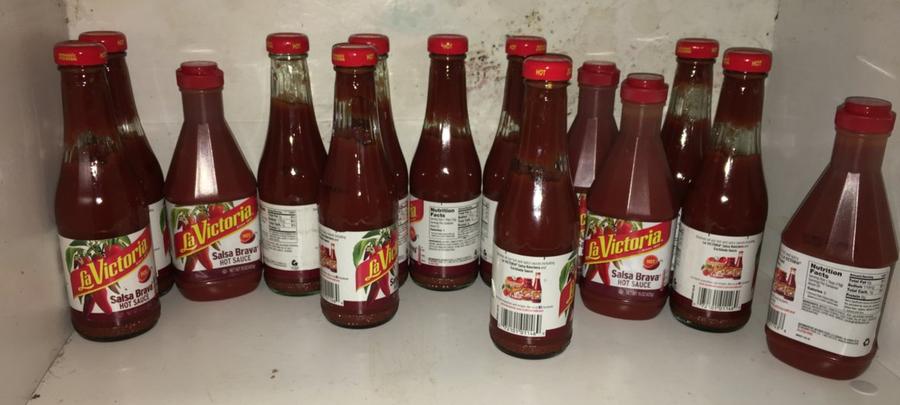 So, back to the story of how I ended up eating spicy food. Being half Mexican (from my dad's side), you'd think that'd be the source of this origin story, but instead, it comes from my mom's European side of the family. Here's how the legend goes, as told by my aunt Carrie... 
When I was just a baby, my mom took me to her sister-in-law's house for a party. My aunt made a spicy dip for the guests and my mom began feeding me the hot dip. If you've eaten spicy food before, you'll know that sometimes it's not spicy while you're eating it, but instead, the heat comes after stopping. Well, while my mom was feeding poor little baby Jason I was enjoying it, but when she stopped I started crying. The reason I was crying was that it was too spicy. But, my mom thought I was crying because I wanted more, so she kept feeding me the dip. When she stopped, I continued crying and the cycle continued. Poor baby Jason had to suffer through this spicy meal, but the good thing it spawned my love for this wonderful and healthy ingredient.
Anyway, that's how I started my journey eating spicy food. Now to go find some Colby-Jack cheese to smother La Victoria all over and eat.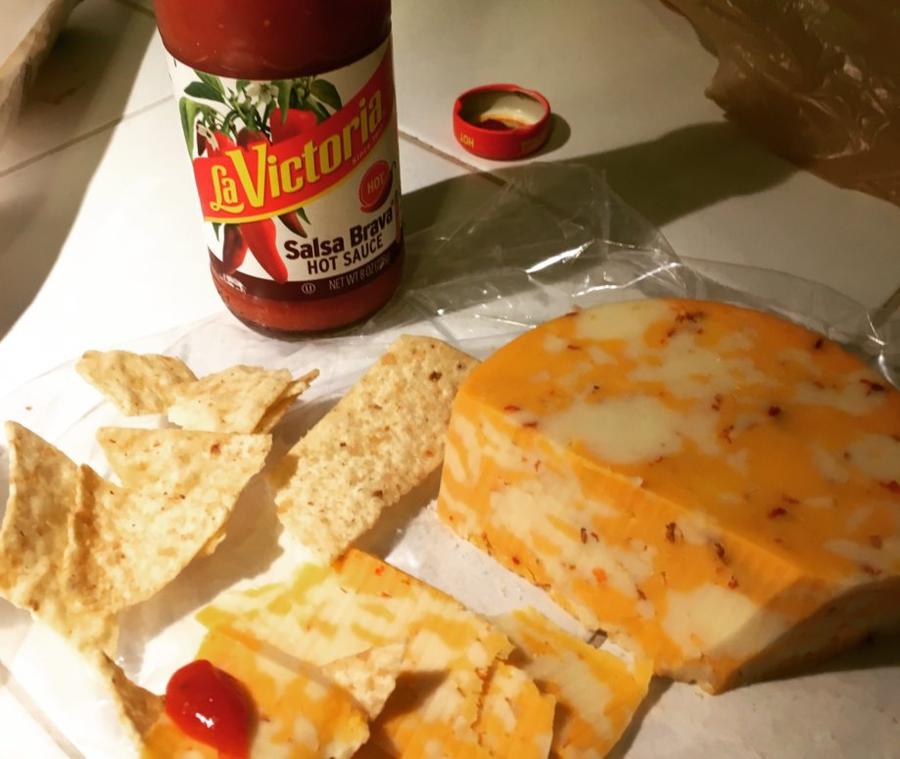 ---
Created on .
Last updated on .