Leverage Automation Technology To Grow Your Business & Eliminate Unnecessary Staff Labor
As a strategist, I enjoy a good game of chess. In the professional chess arena, there's been an ongoing feud of human players competing against computers with the latter usually winning. But it turns out the most competitive player is actually a team up of humans and computers. Neither on their own is good enough to defeat this hybrid group of man and machine. 
When it comes to marketing, the same approach is also the most powerful. There are tasks which are best suited for people and those that a computer can tackle without an ounce of sweat (haha!). And if we embrace new automation technology, companies have the opportunity to perform at the highest level. 
Automation done well also provides opportunities to eliminate hundreds of staff hours, accelerate income generation, and effectively get people the information they need when they need it. Automation done right allows you and your staff to focus on customer relationships and growing the business. 
Have you tapped into this powerful system yet?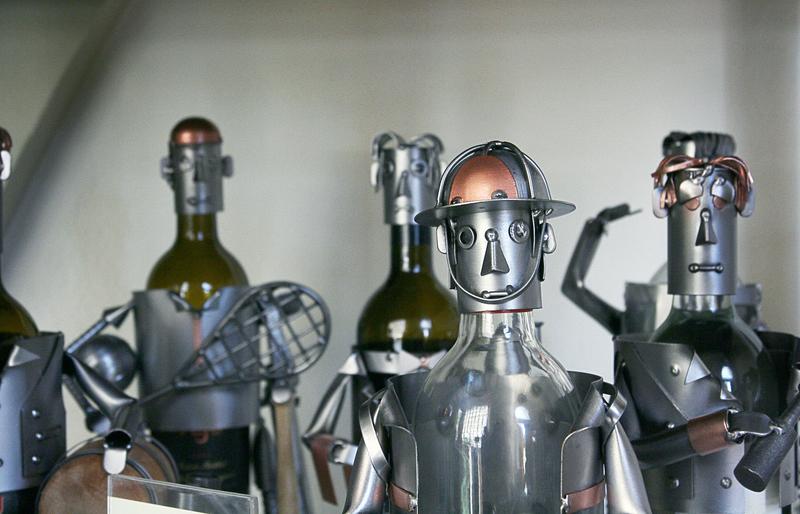 Photo by Jehyun Sung on Unsplash
My History With Automation & Introduction To Hubspot
I've historically been surveying the technology landscape to find ways to execute tasks as effectively as possible. How can we accomplish a task we're doing manually much quicker and with less labor? 
Fast forward, and my first taste of email automation came when MailChimp added the functionality, and then in 2015 when a referral handed me the keys to his Hubspot system with the goal to help grow his business. This was when I got to take this power of automation to new heights. 
What I'd quickly come to learn was how powerful this email automation and content marketing toolkit was. This client and I were able to build lead nurturing campaigns, customer communication sequences, past customer followup, feedback loops, and recruit customers to submit issues to their maintenance team. We eliminated hundreds of staff hours and almost doubled the company revenue.
Hubspot quickly took noticed and I began receiving numerous small business referrals from their customer success staff members. These referrals were Hubspot customers, but they were not making the most of the platform's resources. It was as if they had a Ferrari and only drove it in first or second gear. My job was helping them drive their vehicle on the marketing highway in seventh gear, at top speed. But, Hubspot is not the only option when it comes to building your automation system. There are other friendly tools to explore.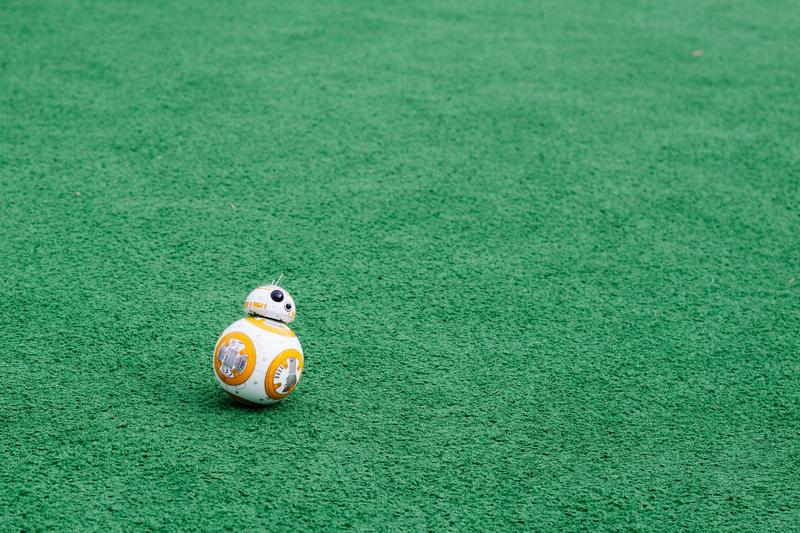 Photo by Joseph Chan on Unsplash 
Additional Automation Technology Options
As part of my service offering, I'm constantly working in four software tools to grow income & teams and while sometimes they include Hubspot, not all businesses are able to leverage this powerful tool (because of the cost). In these other cases, we use MailChimp, Zapier & Airtable to tag team with robots and get work done more effectively. Let me introduce you to these three alternative and complementary software technologies.
MailChimp - Email Marketing & Automation
One of the downsides with Hubspot is how cost prohibitive it can be for smaller companies. This is where the simpler less expensive email automation tool MailChimp comes in handy. Quickly and inexpensively, any small business can set up an email automation sequence and let the robots help nurture their leads into hot prospects. MailChimp has also expanded to include landing pages and Facebook ads. If you're looking for an email automation starting point, Mailchimp is my preferred choice.
Zapier - The Easiest Way to Automate Your Work
The ultimate bridge between two software systems is Zapier. With over 1,000 available apps, the possibility to automate your manual tasks is simply a few clicks away. I've connected Zapier between document systems, social media channels, Hubspot, Mailchimp, Airtable and numerous other tools. If your automation tool doesn't do something, you can likely make that something happen with Zapier.
It operates with an IF this, then THAT sorta function. Simply setup triggers on one of the hundreds of apps, and the actions that follow. It's easy to use and makes for some quick and easy automation setup. Automatically migrate contacts between lists, send people emails, subscribe people to marketing campaigns, and transfer data from various locations with Zapier.
Airtable - A Database That Works Like a Spreadsheet, Calendar, or Kanban Board
I am grateful to my friend for introducing me to Airtable. This simple to use database tool allows nontechnical folks to manage information, ideas, and projects in powerful ways. It's changed my life and many of my customer's operations.
Think of Airtable as a project management tool, a dashboard system, or a way to track what matters to you. Look at the data in a spreadsheet type view, or switch it up and run a Kanban board like Trello. This versatile information house can be made into whatever you want. Combine this system with Zapier and there's almost nothing you can't create.
If you're not using Airtable in some capacity, we need to talk.
Examples of This Technology In Use
Now that I've introduced you to my favorite tools when it comes to partnering with lovely internet robots, let me dive into examples of how I've helped companies transform their business in positive ways using the power of automation technology.
What if Friendly Robots Could Answer Most of Your Customer's Questions?
With one of my customers, it quickly became apparent their staff was manually answering the same questions over and over again. While they had an FAQ page filled with most of the answers, people were still inquiring. With the power of Hubspot, we created a workflow system that checks their written inquiry and automatically responds with an email answering their question.
As a follow-up phase to this project, we came to realize people would ask multiple questions and so we updated the workflow to explore the message and find any and all questions they may ask. The current system now answers as many questions as our system is equipped to handle. 
Once these questions are answered, an email report is sent to the customer service team detailing the prospect's message, and the answers that were sent to them. The rep can determine if the answers were sufficient or if a followup call by a human is necessary to address any missed or nuanced questions.
Automate Customer Communications & Throttle it Based on Their Progression
With a virtual hospitality client, we launched and sustained a system that communicates with the customer at different stages in their journey. 
At a high level, these three stages include before these vacation rental guests arrive, during their stay, and after they depart. There's also a layer of trigger-based communications. 
Before they arrive, we'll send a message summary of how they can prepare for and have the best experience, and if relevant, a reminder of the payment schedule. Once they've signed the rental agreement, we'll send them directions and access codes for the property. If they haven't signed it, we'll send reminders. Lastly, we'll send instructions for properties with special amenities, and we'll remind them to purchase trip insurance in case something causes them to cancel.
Once they arrive, we'll send them a message on how to report issues, upgrade their experience, extend their stay, things they can do around the area and a link to the message we sent earlier about how they can have the best experience. Before they leave we'll ask them to do a series of tasks before they check out of the property.
Upon departure, we'll inform them about our customer loyalty program, ask them to provide their experience feedback, write a review, and invite them several times to rebook their next stay.
Before I started working with this customer, all of this was being done manually. I came in and, through Hubspot, automated the entire process saving hundreds of staff hours and improving the customer's experience. 
Eliminate the Gap & Send Customers Issues Straight to the Fixers
With the same hospitality company, we've also created a system where cleaners and guests can submit a maintenance issue on the vacation rental property. As feet on the ground, both of these two groups are in the properties and they see and experience the problems and opportunities for improvement. 
Ideally, the cleaner catches any issues, but if they don't we know the guests will. By eliminating the middlemen, we're able to streamline reporting and correction on all issues.
It's a phenomenal system that leverages and minimizes the amount of staff required to relay these communications, which is how it was manually handled beforehand.
Creating an Email Sequence for Nurturing Leads
For one of my B2B customers, we tapped into the simple automation function ofMailChimpp to create a series of emails for nurturing their different target audiences. 
One example is we built a landing page for the restaurant industry. This landing page paints the pain points and provided solutions with lead magnets to encourage signup for the email nurturing program we call the "Restaurant Success Series". Now both sales and marketing efforts are geared around driving prospects in this industry to the landing page so the process of moving them from lead to customer begins.
What if You Could Streamline the Process From Lead to Sale?
Another client I work with provides consulting for non-profit organizations. The process to work together starts by completing a proprietary online assessment of the inquirer's organization. 
We've now rolled out a system where the results of this assessment are sent to an email parser (due to technical limitations) which structures the data and plugs it into Hubspot. This triggers a followup email workflow to drive them to a paid review of the free assessment they completed. This paid review is done through their online shopping portal, and after they pay, we trigger another followup campaign to schedule the call and share resources associated with it.
Now, this client can simply drive prospects to the assessment landing page and the automation system, in tandem with the sales team, will drive people to purchase the paid assessment.
What If After a Sale You Could Automate the Customer Followup?
With a small e-commerce customer who sells a technical device for users and repairers, I created an automatic and simple email followup sequence after people order their product. 
The first email's purpose is to provide the technical resources including an installation video, manual, and guide. Immediately after their order, they receive an email with this information which makes customers happy and minimizes the amount of customer service calls for helping people through any technical issues they may have. 
A second email is sent 30 days later requesting they write a review on the website for the product they purchased. Another 30 days go by (60 total) and another email is sent to the person communicating the company also sells replacement parts. These second two emails provide an opportunity to ask for help and offer an upsell. They also act as a reminder for people to come back or refer a friend. 
What if You Could Better Prioritize a High Volume of Incoming Leads?
While working with another customer, I identified their sales team was ineffectively dealing with a large influx of leads each day based on a large pay per click ad spend. With hundreds of leads coming in, they needed a way to quickly discover the quality leads and ones most likely to move forward soon. 
We set up a follow up to their initial inquiry, which would ask them to fill out the second form with more details about their project, funding source, and timeline. The leads that filled out this second form provided a signal they were more serious and specific information to indicate why. The sales team was able to prioritize these leads and minimize the amount of time required to get that information in the follow-up phone call. It also allowed the marketing team to send followup resources most relevant to the prospect.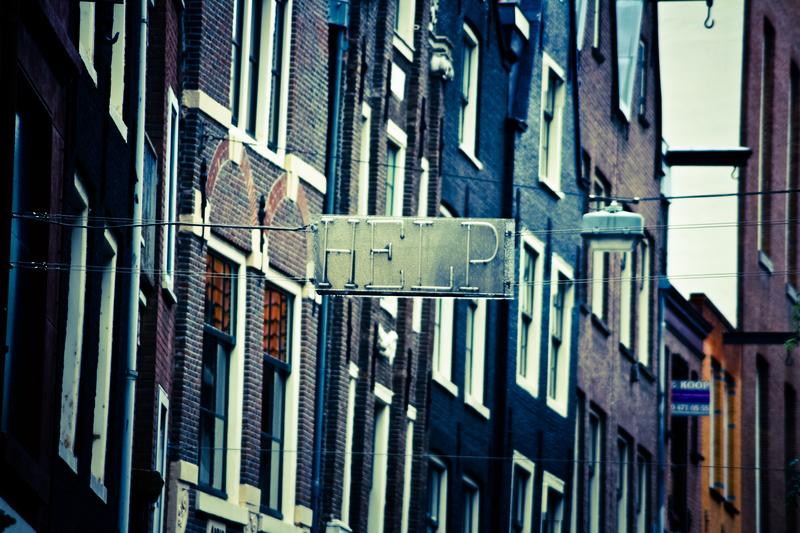 Photo by Fernando Venzano on Unsplash
If You Need Help Identifying and Building Your Automation Systems, Look No Further
These are simply a handful of ideas of the possibilities of what you could do with your business by tapping into the power of automation technology. If this post inspired you to get serious about automation, I can help you take that inspiration and make it real. Not only have I consulted, planned and executed these ideas listed above, I've also worked with a large digital marketing agency in Atlanta to build out an inbound marketing department using HubSpot. 
So, let's take your business to the next level by leveraging automation technology and powerful communication tools to improve revenue and eliminate unnecessary staff labor.
Click here to explore working together.
---
Hero Photo by Andy Kelly on Unsplash
Created on .
Last updated on .