Launch Day: Get Your Copy Of The Jump For Small Business Owners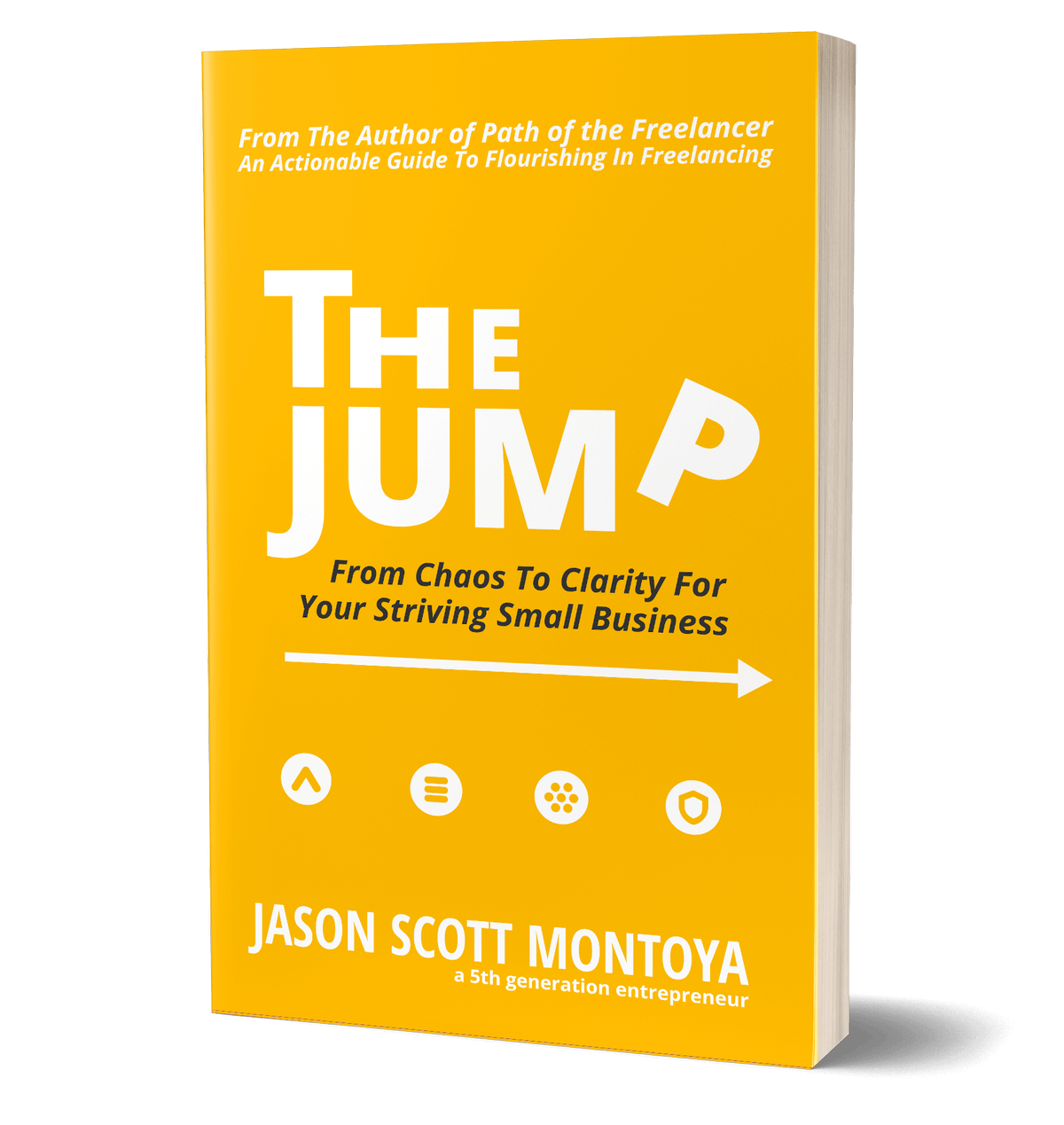 Today is the day!
My second book is now available. There are very few things the feel as good as finishing a book! I'm glad, grateful, and satisfied to finish this book for small business owners.
The book is called The Jump: From Chaos to Clarity For Your Striving Small Business. Learn more about the book and download the first few chapters for free visiting the book's launch page. If you'd like to get straight to purchasing the book, simply click here to view on Amazon. Note: Buy the paperback copy and get the Kindle edition for free.
In many ways, this book is a letter to a younger version of myself as I entered into entrepreneurship unprepared to the journey that lied ahead of me. It's now a powerful milestone in my own transformational journey, but an inspirational story with insights for those trekking down the entrepreneurship path. 
Book Feedback
Here are a handful of comments from the reviews so far...
"Refreshing Transparency And Vulnerability..." - Keith Eigel, PhD
"Practical Advice, Useful Models and The Author's Personal Story..." - Ellen Bristol
"Jason's Transformation Is Nothing Short of Spectacular..." - Craig Haynie
"Make The Jump Across the Nearly Impossible Chasm of Chaos and Disfunction..." - Cris Anzai
"This book should be required for college entrepreneurship classes and given to any new entrepreneur." - Jason Long
Dedicated to My Lovely Wife
My second book has been dedicated to my amazing and supportive wife, Cait. She's been with me since before the journey began and I would not be where I am with her partnership. You can read more about this tribute to her in my Facebook post below.
Introduced & Concluded By My Friend Craig Haynie
Another meaningful aspect of this project was getting my great friend to participate in the book's final published words. Craig Haynie starts the book off with his introduction and concludes the final chapter with an epilogue. 
I unaware of this ever being done with a nonfiction book, but we're both happy to step outside the lines as risk-taking entrepreneurs and do something unique.
Check out in the Facebook post below how Craig has played a vital role in my life's story and the success I now get to enjoy because of his past and present influence.
Created on .
Last updated on .