Do You Need a Reliable Freelance Joomla Web Designer?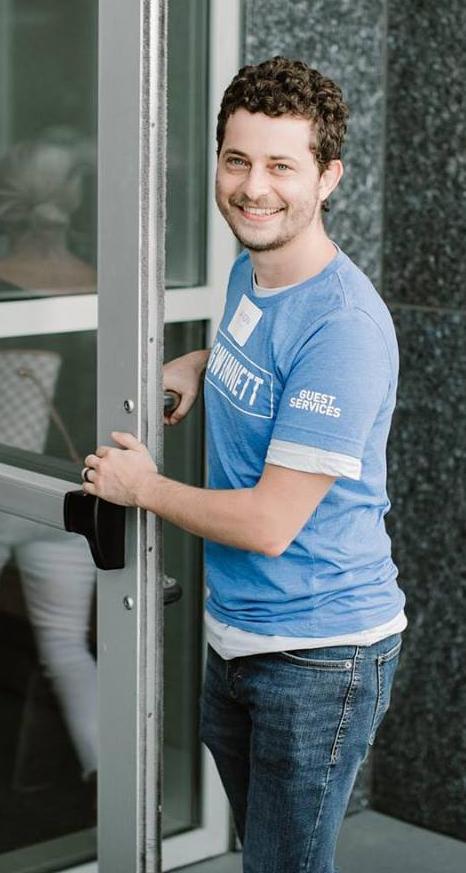 Since you landed here, I suspect you're looking to build (or update) a website using the open-source content management system (CMS) Joomla. It's a powerful software built on a solid technical framework with the functionality to give you the control you need to manage your site and grow your business. Since you've made the wise decision of picking this superior CMS system, you're now responsible for finding the right freelance expert to help you bring this project to life. 
If you need a reliable and responsive Joomla web designer, look no further. I've been working with the system since 2005, shortly after the platform was launched, and helping clients since.
Do you need a Freelancer to help you upgrade to Joomla 4? I've migrated dozens of websites to Jooma 4 and I can support you in preparing for the transition, testing your Joomla website with a sandbox upgrade, and working out any issues that are causing problems in the migration to Joomla 4. 
My Joomla Construction History
Below, you'll find a list of completed projects, feedback from my customers, my approach to building websites, and how we'll work together when you're ready to take the next step.
With numerous great examples to share, the following screenshots and links will give you a fresh look at my work history and a good range of the types and sizes of websites we could build together.
Explore Other Active Joomla Websites I've Built
While my preferred and recommended CMS system is Joomla, I do build WordPress websites as well. Here are several recent examples.
Feedback From My Customers
"Jason was excellent for the work that I needed. I had (what I thought) were some pretty technical and unrealistic needs from a Joomla platform on my site.
Jason knew exactly what to do, did the work quickly, and fixed it faster than I imagined
it could be fixed. Great work. I call him first every time." -
Bryant Cornett, Full Porch Press
"Technology can play an important role in supporting business efficiency and effectiveness. After working with Jason on several web-based assignments I can say no one I know leverages digital tools better than Jason Montoya. His expertise ranges from strategic website development to analytics to project management skills. Jason brings the rare talent of seeing the big picture but with the skills to manage the details. A big plus is his kind nature in guiding a team to success. Smart. Skilled. Savvy." - Toby Bloomberg, Social Media Consultant
"Ideas, growth, planning, teamwork - these are just a few of the terms I would use to describe Jason. He has the unusual ability to grasp a situation, digest it and produce a creative, systematic approach. I highly recommend Jason to any company looking to combine creativity with results." - Don Neder, Speedpro Imaging
"Jason has become an integral part of the overall marketing strategy of our firm. With creative approaches, forward-looking strategies and real time, in the moment adjustments, I believe Jason is an ideal soundboard for the success of our firm. Thank you, Jason, for your diligence and flexibility!" - Lane Winchester
Read dozens of additional positive feedback on my Linkedin.com profile.
Semi-Custom Design Approach
Now that you've seen evidence of my produced quality work, let's explore the process of building your next website. 
There are multiple ways to approach the design of website projects. Many designers work with templates and many create custom designs from scratch. Semi-custom design is my preferred method, which sits between these two approaches.
By working with well-crafted templates and tapping into my ability to customize the designs, we have the benefit of creating excellent websites quickly and effectively. By leveraging a template, it eliminates dozens of hours working from scratch. While there are rare occasions when the other approaches are most appropriate, most companies are best served by building semi-custom designed websites because it accelerates the project and minimizes the cost.
Mapping Out The Website & Selecting A Design Starting Point
Once you decided to pull the trigger on the project, and we've discussed your company and goals, our first step will include selecting a design template to build your site from. Using several template repositories, I'll pick three options best suited for your project. You can choose one of these three options or if you don't like any of them, I'll send you a link to browse the entire catalog. Once we decide on the template, I'll launch a website sandbox and install the template so we can proceed with identifying and populating the pages.
Quality Assurance
Before we launch your Joomla website, we will work through several quality assurance rounds to test that it is working and looking as intended on multiple devices. Once we launch the website, I'll run another series of tests to ensure everything is working as planned, post-launch.
If you'd like a deeper dive into the website construction process, the quality assurance details, and your options for effectively handing over the website check out my ultimate Joomla website guide here.
What You Can Expect To Invest In Your Website
Engaging with me involves committing to batches of 10 hours at a time. My smallest websites are usually in two batches (20 hours). On average, my websites take 4-5 batches (40-50 hours). The largest and most time-consuming Joomla website project was almost 200 hours, but this involved numerous pages, on-site weekly meetings for months, and content sorting and selecting.
If you need to stick to a budget, let me know up front and this will allow me to let you know what we can and can't do to maintain your target. If you want to keep costs down, I can give you an action item list of things to accelerate the process and minimize my time on the project.
If getting the project done is more important than cost, and you and your team don't have the needed capacity to be highly involved, I'll carry a larger project load so we can move it across the finish line.
Let's Discuss Your Website Project & Next Steps
Now that you've gotten to know my work and approach, let's jump on the phone so I can learn about you, your company, and the project. The intent for the call is to determine if we're a good fit to work together, if Joomla is the best CMS tool for your project, and other details we'll need to hash out in order for you to make a deliberate decision for working together.
Let's Talk About Your Project!
Additional Joomla Resources
---
Last updated on August 09, 2023.