Videos: My Hot Sauce Eating Escalation Reaches THE END + the One Chip Challenge
This page and its contents are hot! When eating super spicy sauces, please proceed with caution.
I wrote previously how I began my spicy eating habit as a baby, with the help of my mom. As time's progressed, I've continually upped the ante' with multiple milestones along the way to eating the hottest of the hot. Please note, this page does include affiliate links to hot sauce products.
---
How Hot Is Measured
If you're not familiar with the Scoville scale, it's simply a system for indicating how spicy something is. A jalapeño is between 2,500 and 8k. An orange habanero is between 150k-325k. Many super hot sauces put these peppers to shame, and that's where I now find myself.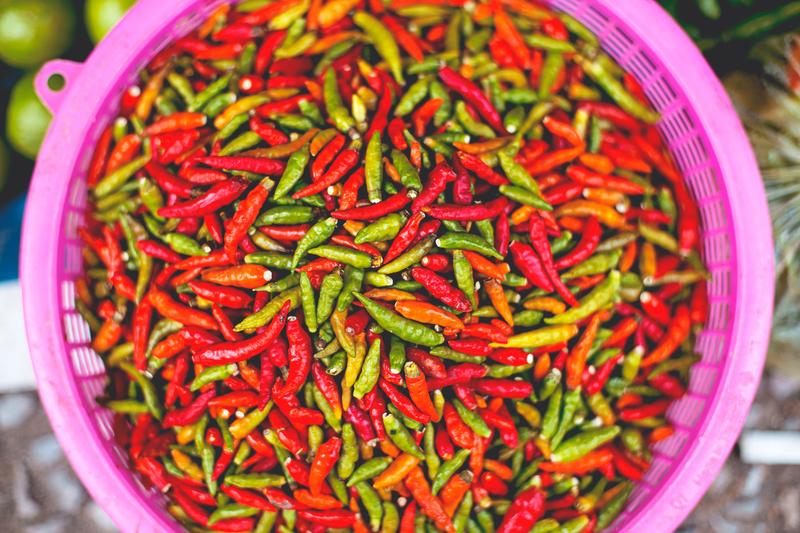 Photo by Peter Hershey on Unsplash
Some, Like Me, Like It Hot
One of the first escalation milestones came with a challenge sometime early in my high school years. Someone asked me if I could handle Pepper Spray in the eyes. We didn't have any, so Cayenne pepper (30k-50k on the Scoville scale) had to do the trick. It burned, but after about ten minutes, I was back to normal. 
Sometime later at a breakfast joint in my hometown of Flagstaff Arizona, we discovered the place had a super hot sauce (habanero + capsicum extract) called Spontaneous Combustion*. It sits around 400k-500k on the Scoville scale, none of these numbers of which I knew anything about. I doused my breakfast meal with the sauce and about thirty minutes later, my food was on the ground in the parking lot. That was the first and only time I ever threw up as a result of consuming something super spicy.
Sometime later on our trip home from Telluride Colorado, we stopped for a local meal. It turns out my friend had bought a bottle of Dave's Insanity Hot Sauce* (180k on the Scoville scale) and was intending to challenge me to eat it. This was the hot sauce brand that began the arms race of spicy sauces. Although it was not technically hotter than Spontaneous Combustion, my method of consuming it was much more insane. For a dare and ten dollars, I swished a spoonful of the stuff like mouthwash and then swallowed it. My hands and feet began shaking and my face swelled as I began slurring my words. As my friends observed, they asked me to whistle but since my face was malfunctioning I couldn't actually do it. Suffice to say, it was intense.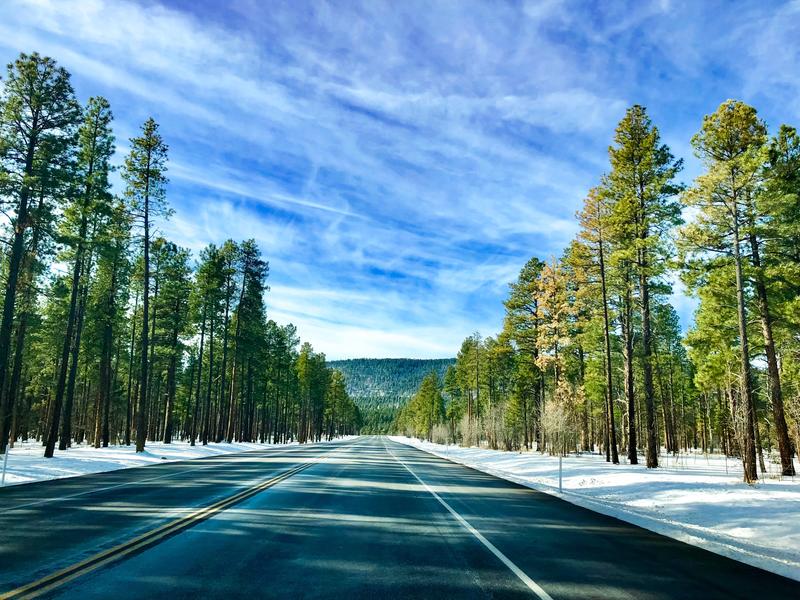 Photo by Kamelia Hayati on Unsplash of Flagstaff Arizona, my hometown.
In both Flagstaff Arizona and Atlanta Georgia, I've completed the Buffalo Wild Wings challenge of a dozen wings soaked in their hottest blazin' wing sauce sitting between 200k-350k on the Scoville scale. After eating these chicken limbs in six minutes, my photo was added to their respective walls of fame. 
Over the past several years, my mom's cousin has been buying me Dave's Ghost Pepper Insanity Sauce* (650k on the Scoville scale) as a Christmas gift. I'll sprinkle several drops across nachos or other things to kick up the heat when I'm feeling the need. I've become quite accustomed to it and go through a bottle over a two year period of time. 
Over the past eighteen months, I've eaten a slice of Carolina Reaper*  as well as a salsa with it mixed in. It's some intense pepper eating as this pepper sits at 2.2 million on the Scoville scale and the hottest pepper in the world, at least for now. Many of these new peppers are created, not naturally found. Think of it like creating new breeds of dogs, except we eat them. This journey certainly has escalated over the years and it's finally come to The End.
Scoville Rating: The End Is Here!

While at the Mall of Georgia with one of his clients, my friend and CEO of CablesandKits Craig Haynie, stopped by the Pepper Palace. While browsing the shop filled with hot sauce, they came across the hottest option in their shop. 
The End. This sauce sits at 6 million Scoville units making it an insanely spicy sauce. In fact, the only way to make it this hot is by using extracted capsaicin, the element that makes us feel the burn. The End uses habaneros for flavor and the extract for the heat. The lid is secured by a wax "security" seal. There are no accidents when it comes to consuming this fiery blaze of a hot sauce.
The plan was for me to eat it at home and video myself doing it, but I wasn't making it happen. After talking with Craig, my friend who bought it, we came up with the idea to do it at the office while they filmed me. With the date set, Craig decided to join in and began inviting other team members in on it. We ended up with a small group of guys to participate in the challenge. After we paved the way, others in the company tried the sauce themselves. 
2018: Watch Five Guys Consume The End Hot Sauce
The good news for you is, we filmed the action. With several rounds of escalation, we got to experience the heat from The End hot sauce. Enjoy this commercial for CablesAndKits.com and Coca-Cola disguised as a hot sauce eating challenge. 
#WallOfFlame
2023 Update: The One Chip Challenge
As a followup to the end, I've got another video for you here in 2023. The One Chip Challenge!
The One Chip challenge is finished. I lasted the whole hour without drinking or eating anything. The worst lasted about 10 minutes. It was the most heat intensity I've experienced in the tongue, ever. That was unexpected. 
#OneChipChallenge
If you decide to try the One Chip Challenge, please proceed with caution. Here is the official warning from Paqui.
"The Paqui One Chip Challenge Is Intended for Adults Only, with Clear and Prominent Labeling Highlighting the Chip Is Not for Children or Anyone Sensitive to Spicy Foods or Who Has Food Allergies, Is Pregnant or Has Underlying Health Conditions."
My Favorite Recommended Hot Sauces
Below are affiliate links to buy my top hot sauces. Yep, these are my go-to options. 
---
Last updated on September 12, 2023.