Your Comprehensive & Practical Coronavirus Crisis Survival Guide
Last Updated 2/13/2021
As mentioned in my last post about my webinar for freelancers (now available on-demand), I've unpaused my 2020 writing break here on the blog to provide you with insights for navigating this Coronavirus crisis. I'm sharing helpful quality links on Facebook here, and fun stuff on the light-hearted side of the crisis here.
In this guide, I share what gives me hope regardless of what happens. As much as I'd like to say things will get better and we'll get through this, there are no guarantees that that will happen. In fact, the evidence indicates that for some of us who get to the other side, we're going to individually and collectively be left with emotional, financial, and physical scars.
This article is broken down into the following three main sections.
This Coronavirus Crisis Could Be Way Worse & Last Longer Than You Expect
The Vital Hope We Need For Navigating This Coronavirus Crisis
Your Comprehensive Guide To Surviving The Coronavirus Crisis
Before I share my hope and the comprehensive practical guide, I'm leaning hard into sharing the reality of the crisis situation we find ourselves within. Without the weight of what's happening now (and in the upcoming weeks and months ahead), you may discount what else I have to share.
Let's begin with the important and unpleasant bad news.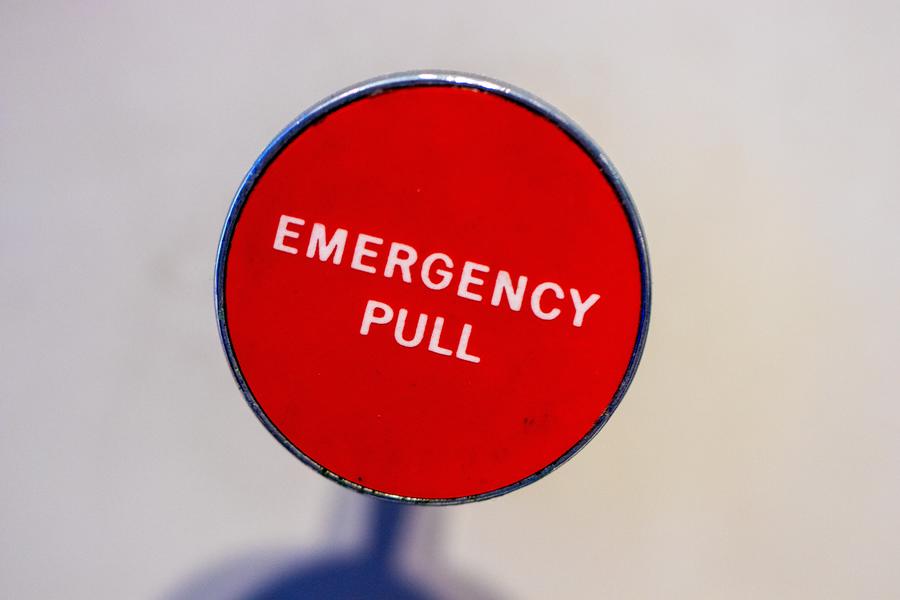 This Coronavirus Crisis Could Be Way Worse & Last Longer Than You Expect
In 2013, I faced a rock-bottom personal crisis that lasted a year and took at least another year to emotionally and financially recover from. Much of what I see unfolding reminds me of that season. As hard as it got for me and those around me, I always held on hope (and for good reason). But, for hope to stand its ground, it truly must be contrasted with the bad news we're now facing.
So, to respond effectively, we need to face what's coming our way head-on (even if the news is devastating and unsettling). Jim Collins talks about the idea of taking action over being stuck in fear. Expect the worst-case scenario, and then build a plan to respond to it effectively.
But, as much as we want to stay away from getting stuck, we also don't want to go to the other selfish extreme of hoarding and isolation to the detriment of others and ourselves. So, I share the following unsettling reality check so we can process it (mentally and emotionally) for wise action to follow (as opposed to foolishly reacting). I believe it's better to face this now, then when the crisis is unfolding outside our door and inside our home. 
As we face this crisis, many are being overly optimistic (or in outright denial). And while I certainly hope we're overreacting to the situation, that the summer will slow it down, and that we respond with a vaccine much more quickly than the worst-case-scenario indicates, that type of expectation is going to prevent individuals from acting today in ways that will allow us to successfully navigate this pandemic (either way) in the future. For us to not just survive, but make it out on the other side of this better than we started, we must prepare ourselves with the following possibility.
We could be on a cycle of lockdowns for a year (or more) crippling our economy. And if it only last that long, we can expect another year (or more) of economic recovery (possibly four decades). When you compound this with the existential reality many of us will face as we get the virus (or those we love, get it), this can become overwhelming and terrifying rather quickly.
If you're skeptical about the overwhelming impact of the virus on the health system, read this article about the coronavirus on the edge of exploding in New York City. Even Bill Gates says we should expect a 10-week lockdown before we can start unlocking our social interactions, which would start small.
Our wartime efforts to flatten the curve will make a difference to throttle the epidemic, but even throttling it will still overwhelm the medical system. And the peak may not even happen until the end of April or beginning of May.
Once it calms down, as it has in locked-down China after eight weeks, we may be facing a series of subsequent waves every few months (as we back off our social distancing efforts and also dependent on how the virus responds to temperature and humidity). In fact, the second wave is likely to happen from the community's fatigue of flattening the curve and fighting the sickness (it was the second wave virus mutation that was most devastating for the Spanish Flu of 1918). The vaccine (if it doesn't backfire) is what could shrink this cycle and the length of this crisis, but even with as much promise as there is, it takes a great deal of time to develop, test, and roll out treatment. 
Regardless of whether this lasts two months, the summer, or longer, there are going to be health and economic consequences. This blog post is designed to help you prepare for these consequences. And if it turns out better than what I've described, you'll be better off.
So, with the bad news, let's shift over to the good news and why we can have hope during this time of uncertainty.
Additional Links About The Situation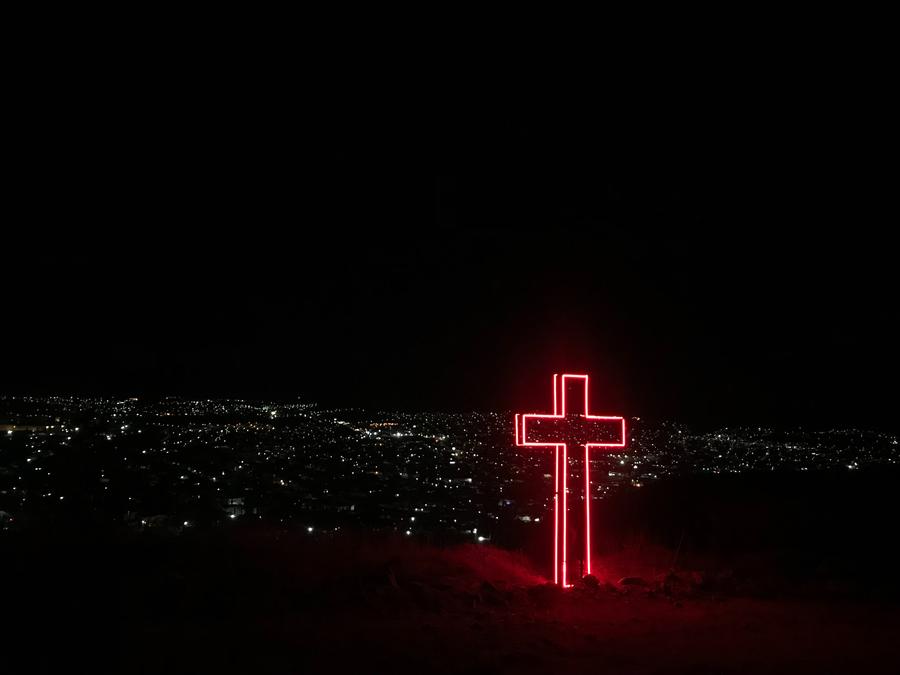 The Vital Hope We Need For Navigating This Coronavirus Crisis
Perhaps this situation may open you up to the possibility that there is something beyond this material universe. If so, I'd encourage you to lean into that tension and explore the possibility.
"This Foundation on which you build your life is the only thing that will stand when the storms of life ultimately come, and they will come. It's not a question of if, but when..." Ravi Zacharias
As a follower and servant of Jesus Christ, my hope and life are from and in His resurrection, not in the circumstances (good or bad) that surround us each day or the government that does or doesn't do what's necessary. Christ endured pain, suffering, and ultimately a crucifixion to redeem us. With the promise of our resurrection from this life and his example, we're empowered to love others as He loved us (even in the storms).
Eternity starts today and our mission as a church is to participate in God bringing heaven on earth (and this is more important than ever as things take an extended and dark turn). It is because of our hope that us Christians can walk into the fire to help others when the building is engulfed in flames and our lives are at risk (like the countless Christians in the early church that helped people when the plagues decimated the Roman empire and the government abandoned its people). 
Perhaps God is using this moment to break down your resistance to his love. If you want to explore this hope that I and others have in this frightening time, click here. Resting in his hands is what gives us peace when chaos surrounds us.
With him, we can do anything and everything. Even the impossible. And no matter what happens, we can let go where needed. 
In this hope, we have the confidence to stand up, to lead others, and to make the world around us better (even when it feels like its crashing down around us). And when any of the advice I provide in the following section fails, we can all rest assured that we have a providing God greater than me.
We can't, but through Jesus, He can.
More Resources on The Topic Of Faith & God
Your Comprehensive Guide To Surviving The Coronavirus Crisis
So, knowing this could possibly last two years (even if we hope it only lasts a handful of weeks), what do we do today and tomorrow? After the mental shell shock fades, its time to think and then act. One we get our act together, we'll be more equipped to help others in need.
In the remainder of this article, I'm going to give you practical advice and resources to help you navigate each aspect of this coronavirus crisis (which helps me do the same).
We can't do this alone, and this is my way of helping people focus on the thing that matter when the fear and uncertainty that surrounds us quickly distracts or overwhelms. 
Also, remember that no matter how well we plan and respond, it's possible it won't be enough for every situation. But, my hope is that this guide can give us collectively and individually the best fighting chance.
I want you to...
Think now so you can act later.
Prevent the Coronavirus, flatten the curve, and boost your immune system.
Wisely navigate your finances (income and expenses).
Share your life by giving and receiving through your local community.
Don't Forget To Play And Have Fund
Explore Additional Resources & Coronavirus Guides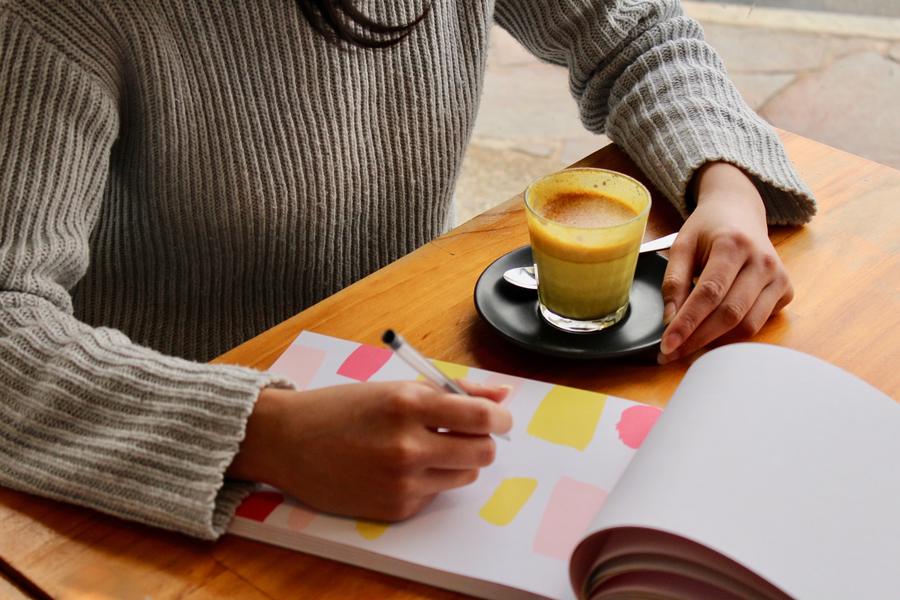 1. Deliberately Think Now So You Can Decisively Act Later
As I systematically think through this situation and how to respond, so should you. Writing this all out helps me, but it will also accelerate your deliberation through it as well.
Let's start by exploring our crisis priorities.
I. An Order of Priority
In 2013, our former company took a Sabbath Year. It's in this experience that I relate to what's going on now, and looking back at it provides some helpful guidance for this current crisis. 
Our mission was to rest in what was provided while trusting God for this provision. And our hope was that the process would be a launching pad for whatever good things were on the other side of the experience.
While the specifics of that year are helpful to a business, I wanted to translate some of the core principles to the personal, family, and community life as they relate to this current crisis situation. I'll dive into these more specifically throughout this guide.
Operate with rest, margin, and generosity. Consider 80% capacity as full. Give yourself a 20% margin to handle the unexpected and to shrink your stress level.
Pray, worship, and study the Bible.
Engage with your community and share the burdens. Give time and money to your family and community. 
Focus on the work (especially income-generating work) in front of you (but don't add more to it unnecessarily)
Help others finish their important projects.
Caring for people through this crisis is the most important priority. How we do that will vary based on our situation, roles, and other factors. Think about what those priorities are now, and how you'll respond as things unfold.
II. Stay Updated, Healthily (Don't Obsess)
It's important that we keep updated with what's happening, but we don't want to go overboard and turn it into an unhealthy habit. If you obsess over the news each day about this crisis, the information may do you more harm than the virus itself! 
Cal Newport (author of Digital Minimalism, affiliate link) shares the following idea in his blog article (On Digital Minimalism and Pandemics) here.
First, check one national and one local news source each morning. Then — and this is the important part — don't check any other news for the rest of the day. Presumably, time-sensitive updates that affect you directly will arrive by email, or phone, or text.
Reliable Coronavirus News Sources
To help you out, here are several sources to consider for your updates. If you're not yet using Feedly to aggregate these news sources, check it out here.
To help you best filter the information, check out these articles on navigating the overwhelming amount of information on the coronavirus including both deceptive content and quality information.
And, check out the following noteworthy Coronavirus content
III. Identify What You Can Do & Minimize The Distractions
In his blog, Cal Newport follows his first tip and recommends a second and more important focus, as follows.
"...distract yourself with value-driven action; lots of action. Serve your community, serve your kids, serve yourself (both body and mind), produce good work. Try to fit in a few moments of forced gratitude, just to keep those particular circuits active."
This brings us back to the priorities I listed above. Act. Do. Live out productive paranoia instead of living in paralyzing paranoia.
This could perhaps be your opportunity to create and launch something (book, blog, podcast, business, youtube channel, etc...) you've procrastinated for some time. Perhaps, it could also be an opportunity to pivot your vocation or business to something even better. Or, it could simply be an opportunity to spend the time with your family that you've neglected because of how busy you've been.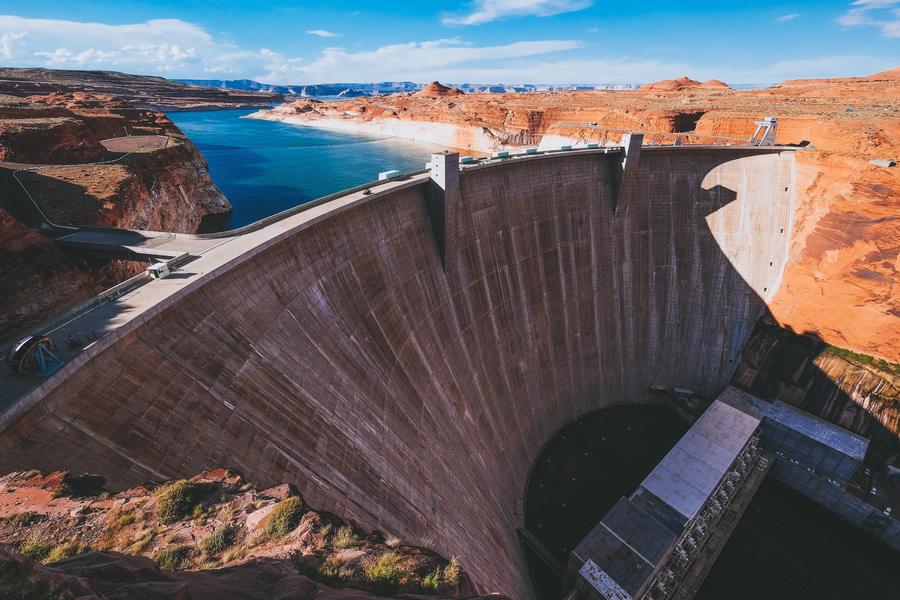 2. How To Prevent The Coronavirus, Flatten The Curve & Boost Your Immune System
Since there are countless resources on the topic of social distancing and staying sanitary, I'll keep this section focused and brief on the main points for consideration. Let's start with flattening the curve.
I. 15 Days To Slow The Spread (Flatten The Curve)
The following guidelines come directly from the White House. This is how we flatten the curve and prevent our health infrastructure from being overwhelmed. This 15 day spread slowing will conclude on March 31st, 2020.
Listen to and follow the directions of your state and local authorities.
If you feel sick, stay home. Do not go to work. Contact your medical provider.
If your children are sick, keep them at home. Contact your medical provider.
If someone in your household has tested positive for the Coronavirus, keep the entire household at home.
If you are an older American, stay home and away from other people.
If you are a person with a serious underlying health condition—such as a significant heart or lung problem—stay home and away from other people.
It's possible the self-isolating will end after this 15 days with a more target approach if we as a country decide the cost to do so outweighs the cost of shutting down the system. It will require stronger testing and a stronger health system. 
II. Do The Five - Help Stop Coronavirus
To prevent yourself and your family from getting sick and limiting the spread of the virus, the World Health Organization recommends doing the following five things.
SPACE: 

Keep a safe distance
A good illustration of why the surgical hand washing technique is really very important pic.twitter.com/zI3W5Ym4ZA

— Josh Marshall (@joshtpm) March 21, 2020
How To Effectively Prevent Getting & Spreading The Virus
Watch this video from a medical frontline in New York on how to protect yourself and your family from the virus. He says that most cases of the virus are spread by getting it on our hands and then touching our eyes, nose, or mouth.
The simple answer is to use hand sanitizer before you touch something (so you don't spread the virus) and after you touch something others also touch (so you don't get the virus). Wear a mask as a reminder not to touch your face and to prevent spreading it (should you have it and not know it).
He also provides other tips and explores how to go about containment if someone in your household gets the virus.
How To Make Your Own Hand Sanitizer
Combine in a bowl:
⅔-cup rubbing alcohol (99% isopropyl alcohol)
⅓-cup aloe vera gel.
Stir. Decant into a clean soap or pump bottle.

That's it, that's the recipe. Originates with a 2019 post by biomedical PhD @azareal: https://t.co/nmxCOfqojL

— Maryn McKenna (@marynmck) March 2, 2020
III. Improve Your Immune System & Stay Healthy
I'm not a health expert, but the following podcast episode (from Rhythms of Rest) has an interview with one. They recommend a variety of remedies to boost your immune system.
Coronavirus: Action Over Fear with Dr. Josh Axe
Here are several of the supplements and food ingredients mentioned to increase your intake (affiliate links below).
I'll also be drinking the immune system boosting teas and taking Air-Borne. Also, if you get the Coronavirus, don't take Ibuprofen.
Also, check out this article on the facts and myths about boosting your immune system. Explore this article for immune system boosting recipes.
Click here to explore other ways to stay healthy during the pandemic.
Also, regular exercise is likely to protect against Coronavirus complications should you get the virus.
IV. How To Know If You Have The Coronavirus
20-33% of people who contract the virus require hospitalization and 4% require ICU care. Here are the Covid-19 warning signs. 
Fever
Cough
Shortness of breath
Persistent pain or chest pressure
Bluish lips or face
If you experience these symptoms, seek immediate emergency treatment, especially if you've had contact with someone who has contracted the disease.
V. How To Respond If You Or Someone In Your Household Gets the Coronavirus
If one person in your household has the Coronavirus, everyone needs to quarantine. And the known carrier needs to be isolated from the others. Since I'm no expert here, read this article to learn more from USA Today on how to handle this situation.
Also, if you have small kids, you need to come up with a plan for who will take care of them should their current caregivers get hospitalized with the virus.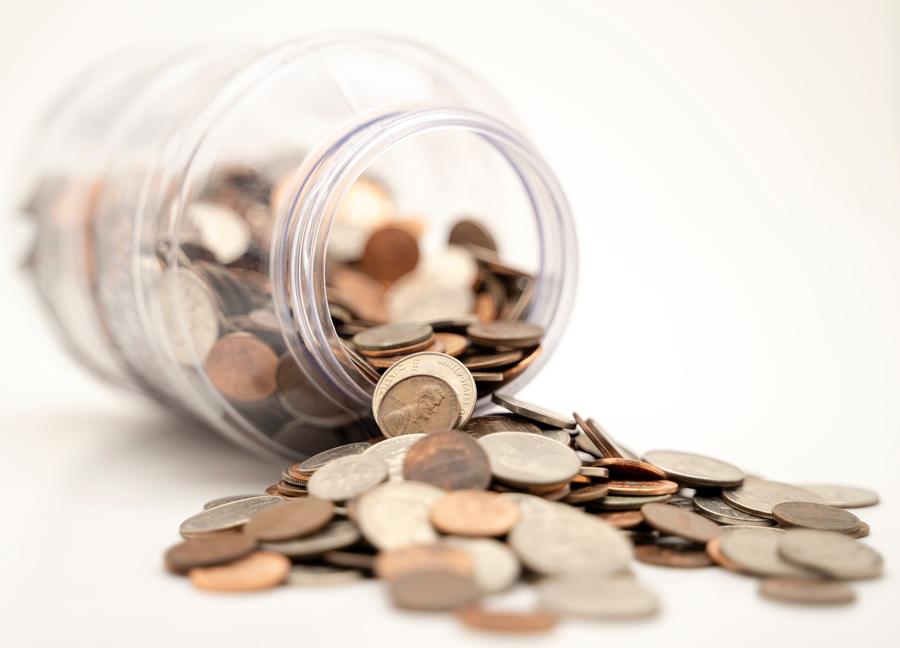 3. Financial Income & Expense Guidance
Outside of the health risks to you, those you love, and those at high risk, the second biggest challenge we need to prepare for is the economic tidal wave. This starts with conserving your cash.
I. Cut Down Discretionary and Unnecessary Expenses Immediately
Go through all of your recurring expenses and identify what you can cut back on, and what you can cut altogether. Then, evaluate what discretionary expenses you spend month-to-month and begin pulling back on that ad-hoc spending. The goal here is to remove the fat from our spending and conserve as much of our cash as possible.
Here are several things we're planning to do to cut back.
Cut back on our cell phone plan with Verizon wireless
Cancel our Netflix DVD plan and downgrade our streaming package.
AMC A-List subscription paused.
Cut back on our discretionary grocery spending. 
By not driving much, we'll be saving on gas.
Skip some of our subscribe and save Amazon items.
Run the thermostat slightly less than normal.
If your nearby school is offering it, take advantage of free lunches for your children each weekday.
After you've squeezed out your spending, check out Trim to see if it can find other ways to save.
One way to love your neighbor is to not buy up all the food because you have enough money to and leave people with less money with nothing. Hoarding is not ok. https://t.co/DmqBbpNDIO

— Kirsten Powers (@KirstenPowers) March 23, 2020
Also, don't go hoarding supplies from the grocery store. That'll require more of your money and hurt other people. Instead, each week you get groceries simply buy 10% extra of what you need and over the course of a month or two, you'll have a good reserve to hold you and your family over should you get the Coronavirus in your household or supplies to become limited.
II. Responsive Budgeting
I also recommend each family build a responsive-budget that's got three tiers, red (survival budget, bare necessities), yellow (survival with some extras), and a green budget (doing good with margin to save and give). Things will shift quickly and we need to adapt to the ups and downs that come our way. Our expenses need to follow our income fast. Mapping out a green, yellow, and red budget ahead of time will allow you to more quickly respond.
Your budget will change based on your income level. So, when you have a red-income month, you run the red-budget. If your income stays as it has been, you can stick with green living comfortably but also saving.
When I first started freelancing, I ran this budget system and the current month's income dictated next month's budget. In this current crisis, it may be helpful to flip the script and predict what we think will happen next month and go with the related budget.
Here is what each tier looks like for our family.
Green - Thriving Budget
Normal giving, expenses, and savings. 
Extra spending, eating out, entertainment, kids spending, etc...
Jason & Cait's personal spending fund. 
Yellow - Reserved Budget
Some giving, basic groceries, minimized utilities, insurance, health coverage, rent. 
Some saving efforts.
Pulled back extra spending.
50% Cait/Jason spending fun.
Red - Survival Budget
Minimal giving, basic groceries, essential utility use, insurance, health coverage, rent. 
No saving. No eating out, no discretionary spending, shrink Netflix to bare plan or cancel. Drive as little as possible. Defer student loans. No Jason and Cait spending fund.
Other Ways To Find & Save Money
Refinance your home mortgage to receive a month without a mortgage payment, reduce your payment, and save on interest.
If you can't or are unable to refinance, consider a forbearance on your mortgage to give you a month or three months without making payments. If you go this route, make sure you understand when you're expected to pay it back and the interest accrued during that time.
Federally backed student loans have a ninety-day window without payments or interest accrual. Make sure you're getting this advantage.
III. What Do I Do When I Run Out Of Money?
Before you run out of money and an income source, you need to be asking for help. If you run out of funds, food for you and your family it top-priority. In this situation, you're not likely to be evicted so focus on today and wait until tomorrow to sort out the bigger issues.
And, if you are close to not being able to pay, keep communication open with your friends, family and those you pay. If you don't think you can pay your mortgage, call your bank and work out a solution. Many have programs for this already and with the current state of things may provide more grace than normal. If you go dark, it's going to make it more challenging to resolve it. The same goes for any other bills you have.
According to Dave Ramsey, here is the process (4 Walls) to follow if you run out of money.
Buy food for your family
Pay your home utilities
Pay rent 
Take care of transportation
IV. How Do I Generate Side Income Or Replace My Lost Income?
Quite quickly, the unemployment rate has dramatically increased with no clear end in sight. It's likely you or someone you know has lost their income source. Here are some side and replacement income ideas for responding to this scenario.
Supplementary Income Sources
Replacement Income
Financial Relief
I'd encourage you to Google local nonprofit organizations that can help with food, money, or housing depending on your situation.
Because of the crisis, there will be financial assistance from the federal government. My recommendation, when that money does come in and you don't need it right away, is to save it for when you will need it (as opposed to frivolously spending it). 
GOP bill on immediate checks:

-- $1,200 per person ($2,400 if filing jointly)
-- $500 per kid
-- Begins to phase out above $75K
-- Phases out completely above $99K
-- Much smaller benefit, of $600, for millions w/o federal tax liability pic.twitter.com/mPggn8eepS

— Jeffrey Stein (@JStein_WaPo) March 19, 2020
In addition to this financial relief, student loan payments and interest are being deferred by the US Department of Education. And, if you owe taxes, you can defer filing and payments. If you are owed a refund, go finish your taxes asap and stock that money away!
You can also explore this blog from Frugalwoods where they share How they're Managing their Money During the Coronavirus Pandemic.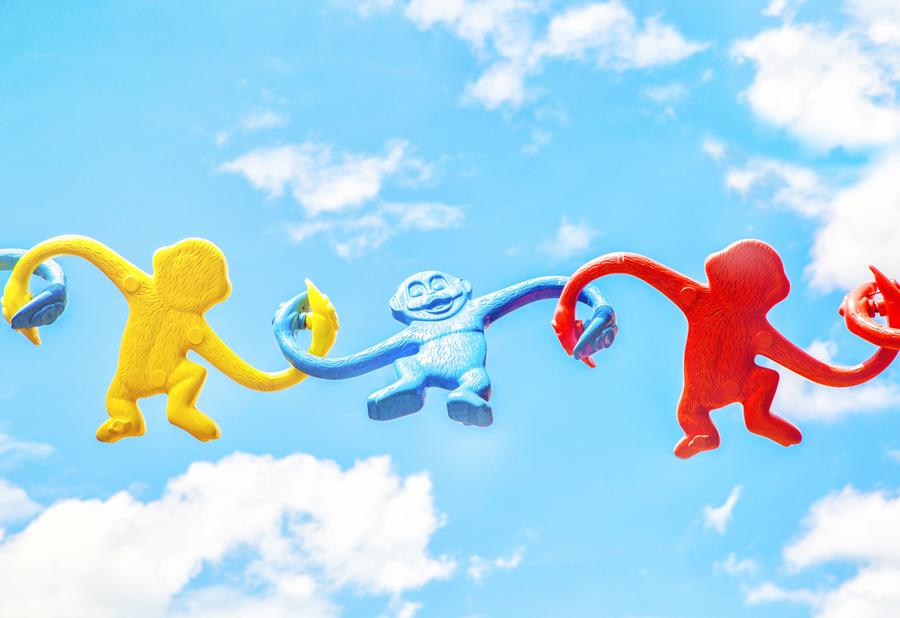 4. Engage With Community During The Crisis
We cannot survive this pandemic alone. We need each other to help carry the emotional, physical, financial, and relational burdens. In addition to my insight below, you can explore FurgalWoods for additional ideas and resources to check out.
I. Build An Emotional Two-Way Support System
A higher authority, a close friendship, your small circle of friends, and a local community are essential for navigating this crisis. We will have emotional ups and downs and needs along the way. If we try and do it all ourselves, we'll easily burn up. 
Share your burdens with each other during this time. As a result of this crisis, many are suffering from grief. By sharing, this will allow us to pray for each other, and practically help each other where we can. When you have wins or losses, share them with your community. When others will be affected by what happens to us, let's inform them of what's happening. And, pace yourself with cycles of rest and action so you can sustain the marathon before us. 
II. Help Fill The Needs In Your Community
Our church is doing for one what we wish we could do for everyone. Be For The One. Here are some ideas on how to do that.
Gwinnett County Support
How To Support The Community of Sugar Hill, Georgia
III. Support Your Local Businesses, Especially Restaurants 
Your ability to continue buying from local businesses will vary based on your circumstances, but if you're able, please continue using local companies to support you and your family.
Restaurants have been some of the hardest-hit businesses and anything we can do to help share the burden, the better. #GreatAmericanTakeout
5. Don't Forget To Play And Have Fund
As serious as the situation is, don't forget to have fun along the way when and where appropriate. We need laughs to get through this pandemic. Here are several ideas to explore.
6. Additional Resources & Coronavirus Guides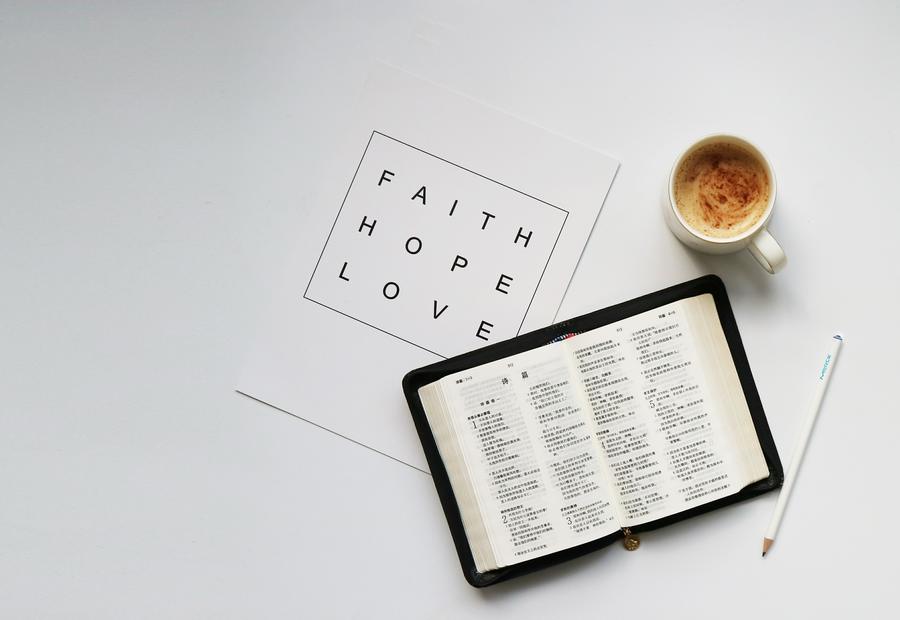 Wrapping Up
The world is in crisis and it does not look good across the board or in our own country. But, in Christ, we find hope not just for this life, but in the next as well.
From this foundation, we can have confidence in navigating the health and financial storm raging all around us. With proactive thinking, wise stewardship, and community engagement we'll become the leaders necessary to survive this crisis and help others thrive beyond it.
On the other side, we'll all be better citizens and leaders of our community, country, and world.
Now, go be a light.
"You are the light of the world—like a city on a hilltop that cannot be hidden. No one lights a lamp and then puts it under a basket. Instead, a lamp is placed on a stand, where it gives light to everyone in the house. In the same way, let your good deeds shine out for all to see, so that everyone will praise your heavenly Father." - Jesus of Nazareth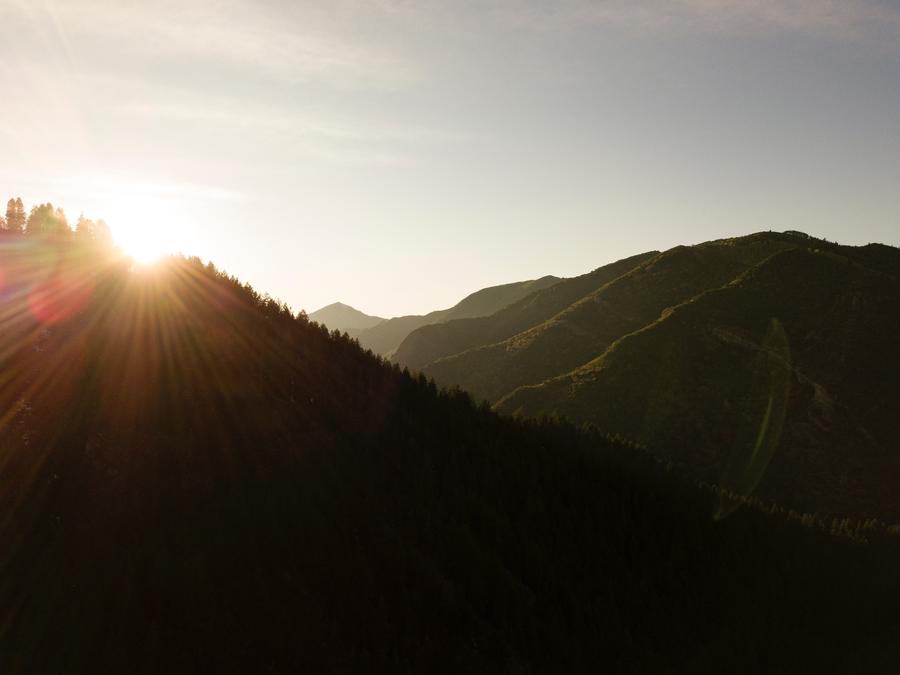 Created on .
Last updated on .