Interview: Abortion — How Both Sides Get It Wrong
In my monthly guest interview on Ivan Alfaro's youtube channel (From Pain to Gain), we're diving into another insightful discussion about abortion. In this episode, we dive into the controversial and often avoided topic of abortion. What do we, individually and collectively, owe a child, from the point of conception to when they become a young adult?
We walk through this topic using Ivan's C.A.G.E. framework which stands for Complacency, Atrophy, Guilt, and Escape. 
Watch This Discussion
Click here to watch this conversation directly on Youtube here or using the embed below.
Doodle Time Lapse
In this conversation, we had our friend Ross Boone of RawSpoon doodle the highlights from our discussion. You can see the drawing Timelapse below.
Mentioned Quotes & Additional Resources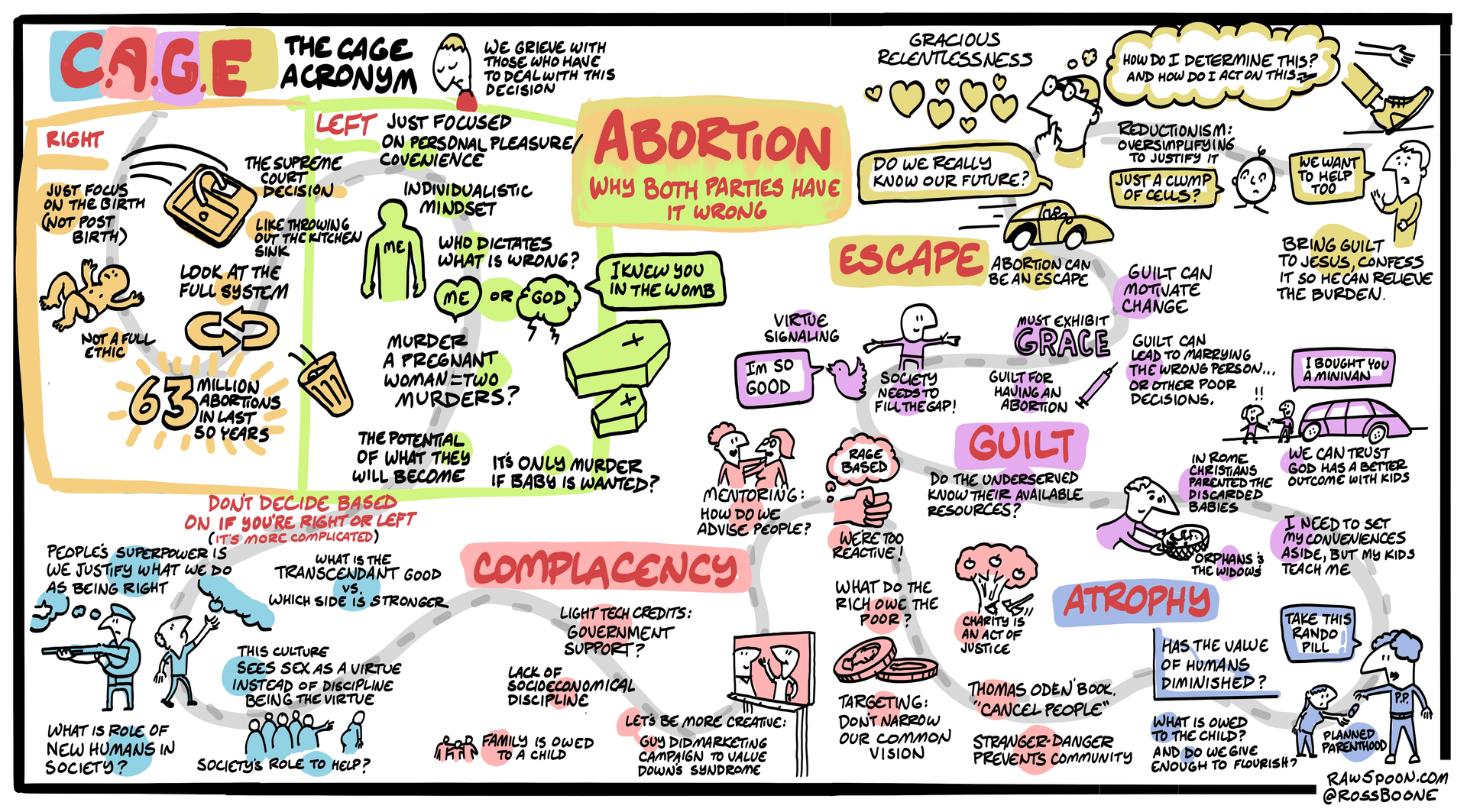 Image by Ross Boone of RawSpoon
Interview, From Pain to Gain, Ivan Alfaro
Created on .
Last updated on .