Sorayana Bravo — Lessons Americans Can Learn From The Collapse of Venezuela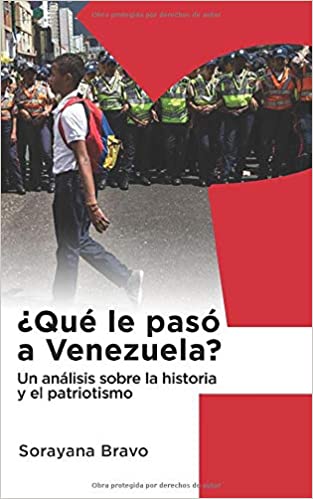 Welcome to another episode of the Grow Your Life podcast. In this Book Discussion episode, we're talking with author Sorayana Bravo about the collapse of Venezuela and what we Americans can learn from it.
Sorayana is a multi-lingual Global Communications Specialist with analytical and strategic copywriting talents in cross-cultural and B2B sectors and the senior associate editor at the Foundation for Economic Education (FEE). But, instead of talking about her marketing experiences, we're going to dive into a conversation about societies and failing nations.
Sorayana is the author of a book, ¿Qué le pasó a Venezuela?, or (in English) What's Happened To Venezuela. In these pages, she takes a historical dive into the country of her origin and the factors that led to the fall of the richly resourced and independent nation of Venezuela.
In our discussion, we'll explore her story, what happened in Venezuela, and what we Americans can learn as we face our own societal unrest and institutional challenges now exasperated by the pandemic.
Connect With Sorayana
Coronavirus, Podcast - Book Discussion
Created on .
Last updated on .