Goodbye Great-Uncle Norman Plunkett — God's In The Business Of Character Building
My great-uncle Norman died last week. My mom's mom's brother. He's survived by three of his sons, Jon, Chris, and Norman Junior.
Our life would have been quite different if not for his influence.
It wasn't until 2004 that I finally met my mom's uncle. The year prior, particularly in high school, he somehow ended up on the end of my email chains. I sent lots of emails to my friends with silly stories and wildly recruited them to community and church activities. Norman would respond with his absurd replies from Atlanta, Georgia (I was in Flagstaff, Arizona).
For my graduation present, he sent me a copy of The Hitchhiker's Guide to the Galaxy. I finally discovered the meaning of life (42). That act of generosity, something Norman embodied, was a factor in us ending up in Atlanta (My older sister moving to Nashville a few years prior to, being another). I had this family in Atlanta, my great-grandma Maude Plunkett, her daughter (my great-aunt Judy), great Uncle Norman, and his three sons. Having all this family out east, along with our communication exchanges, I decided I should go visit them, especially because I had never met them before!
In 2004, I came to visit, staying with Jon and Chris. It was the first time I ever flew on an airplane. Jon taught me darts, took me fishing, demonstrated bait-net casting, and introduced me to King of the Hill. Chris took me hiking, camping, and canoeing; I almost stepped on a copperhead snake and we slept on the side of a hill while the water flowed down. In jest, Chris said I would end up marrying my wife Cait (my girlfriend at the time) and move to Atlanta. I rode Chris' bike all the way to Chamblee from east of Dunwoody. This Atlanta adventure was a memorable trip.
For Norman, 2004 was a transition year from one era to another. Nancy, his wife whom I never had the chance to meet, had recently died and Norman had now gotten remarried (to Mary Osgood). Peachtree Media, the company Norman launched after departing First Baptist Church and InTouch Ministries, after he spent many years working alongside Charles Stanley, was shutting down its offices. On my trip, I remember visiting the office to help pack and move things as the lease was coming to an end. While Cait worked at a Thai restaurant and lobbied for me to try it, it was my uncle Norman, meeting with one of his clients, where I finally tried Thai food (of which I now love).
In June 2005, Cait and I got married, went on our honeymoon to Hawaii and then the day we got back, moved to Atlanta Georgia from our little city of Flagstaff. My parents bought a condo that we would rent from them until 2014. Unfortunately, it wasn't finished when we arrived so we had to live in an extended stay down the street from Uncle Norman. And that meant, we pretty much lived at Norman's house for a month while we waited.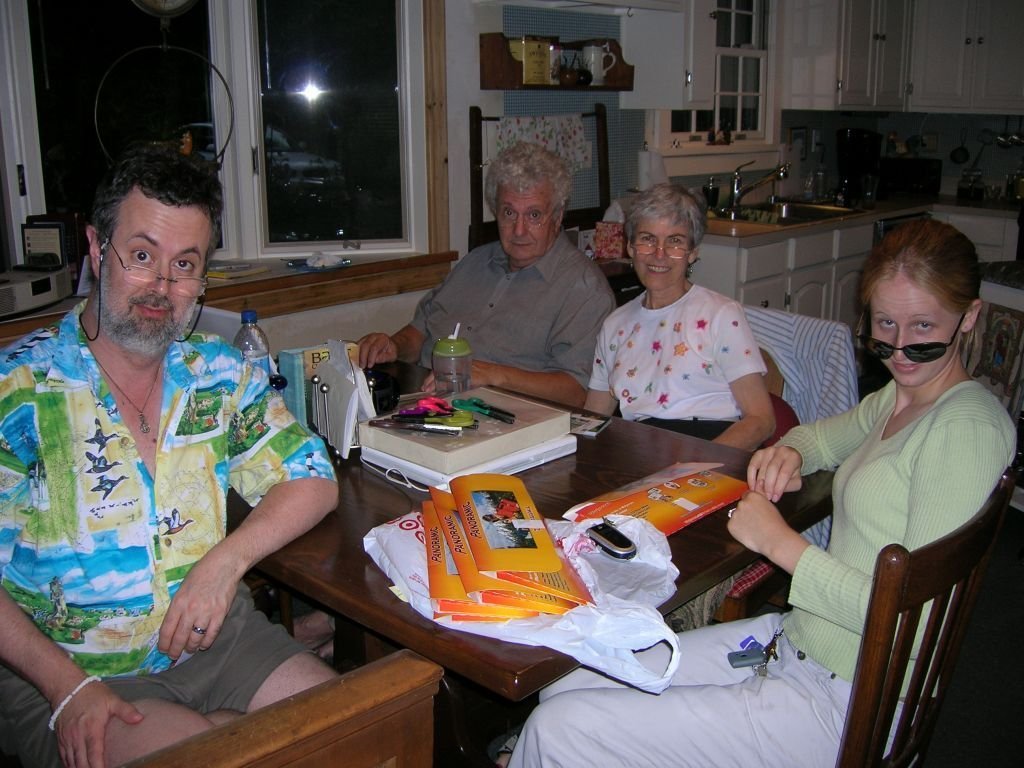 Being away from everything we had grown up with and everyone we knew, it was the presence of our newfound extended family that helped us through tough times. Being connected allowed us to meet and have wonderful times with extended family that came to visit great-grandma, great-aunt Judy, and great-uncle Norman. Chris moved to Utah in 2005, but we had several years of get-togethers with Jon. And we've seen Norman Junior regularly.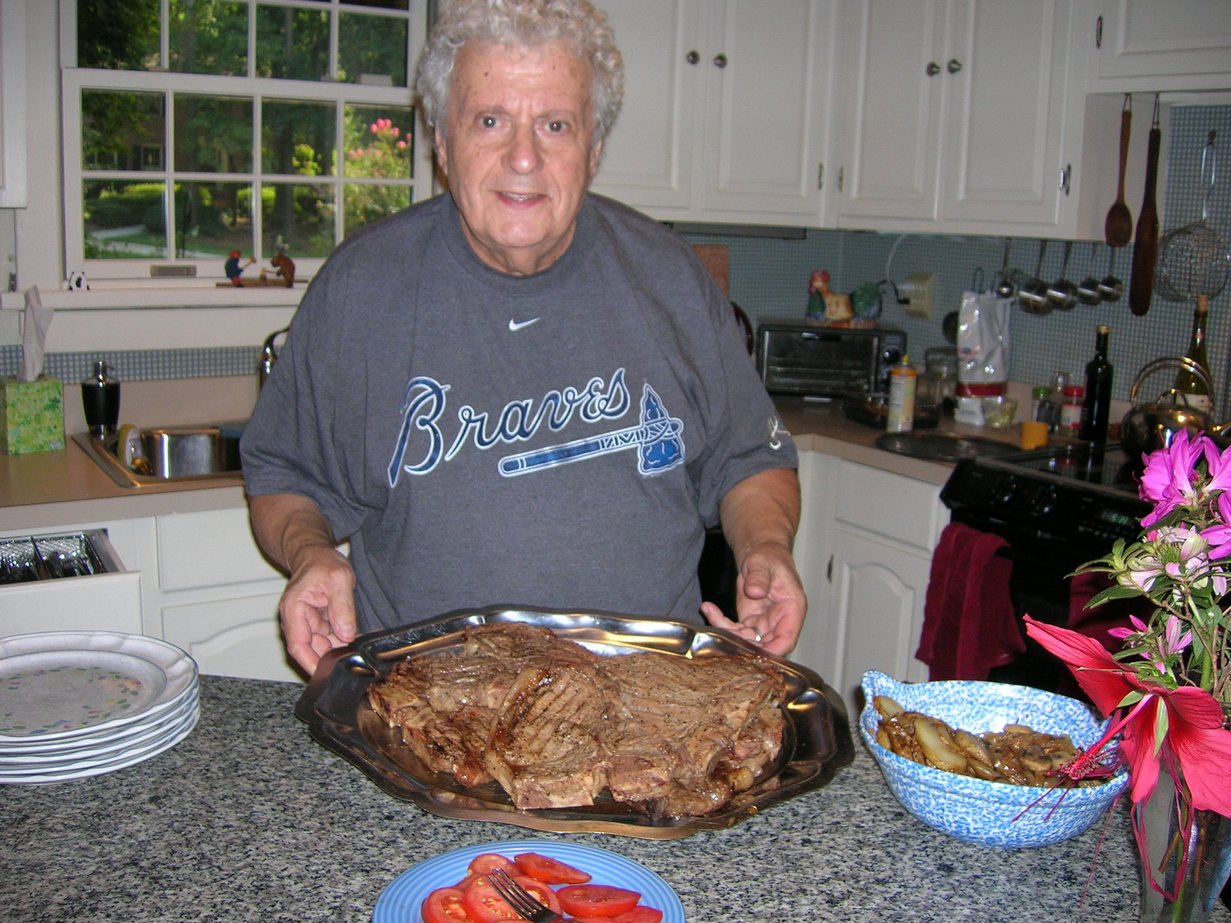 Because of Norman's connection with First Baptist Atlanta, we decided to attend and get involved there. We met some lifelong friends and Cait even worked there. Interestingly enough, after a few pit stops, we ended up at Stanley church once again, this time Andy Stanley. In 2017, we joined Gwinnett Church (a satellite of Northpoint) and Cait worked there in Waumba Land, as well.
In 2007, I launched and ran my marketing company until 2014, when I shut it down. But, during some of those years, we worked with Norman, for several of his clients, building websites and providing marketing support. Working alongside Norman, I got a glimpse into the business he once had, and some of the lessons learned along the way. 
There was always some technical assistance needed by Norman with his computer so either my uncle Leonard or I helped solve those for him and NJ. We had countless holiday meals and gatherings with great-uncle Norman and his now wife, Mary (who passed in 2020). We had a lot of history with Norman Plunkett until 2020 when the pandemic hit and we didn't see each other much for a few years.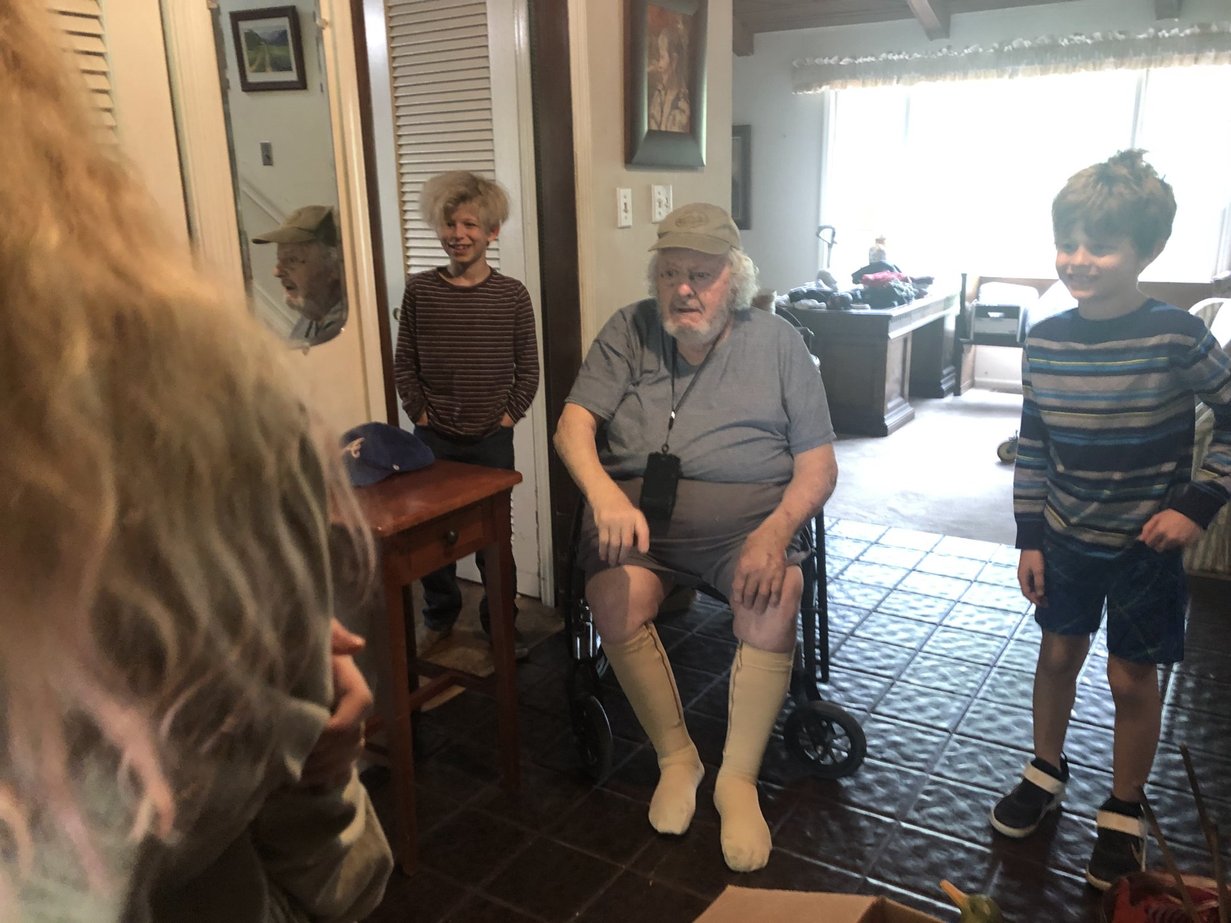 This past year, 2022-2023 was another transition year for Norman. It was finally time for him and Norman Junior to sell the house on Nancy Creek Drive and live somewhere safer and easier. After, selling, getting rid of stuff, and moving things to the new senior living facility, we all said goodbye to the house. This once beautiful home, which housed us all for a season of life, was now a place of the past. It was a tough but good transition for everyone.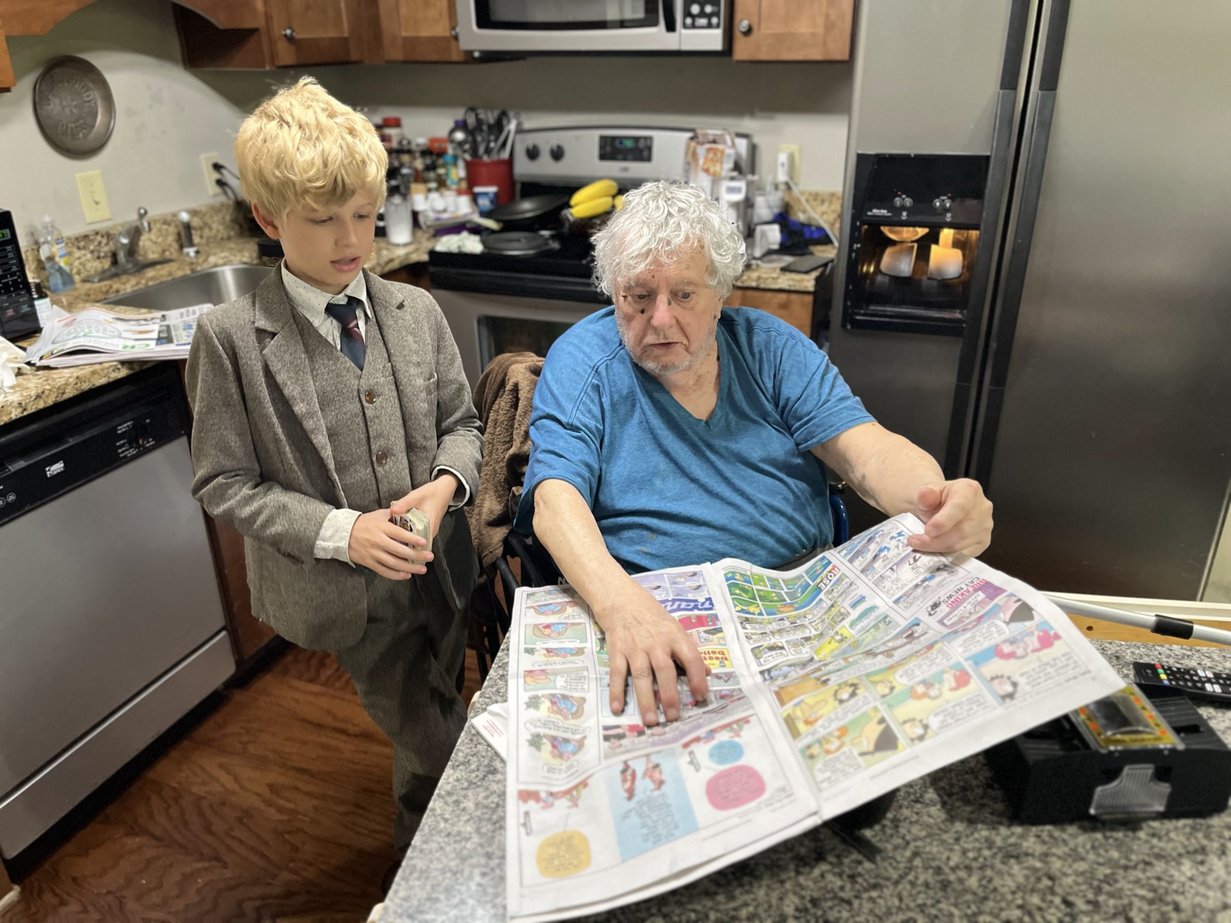 Since the pandemic hit, Norman's health declined, and that continued after the move. We continued to visit each week, after the kid's weekly dad date night. And then 2-3 months ago, the health issues escalated, particularly with Norman's legs and infection. Faced with an impossible choice, his sons decided to have his leg amputated. At the age of 89, any surgery is risky, and with his declining health, the surgery accelerated Norman's decline. With Jon's help for some of it, Chris bore the brunt of the overwhelming burden of courageously caring for Norman and sorting out the end-of-life matters for NJ.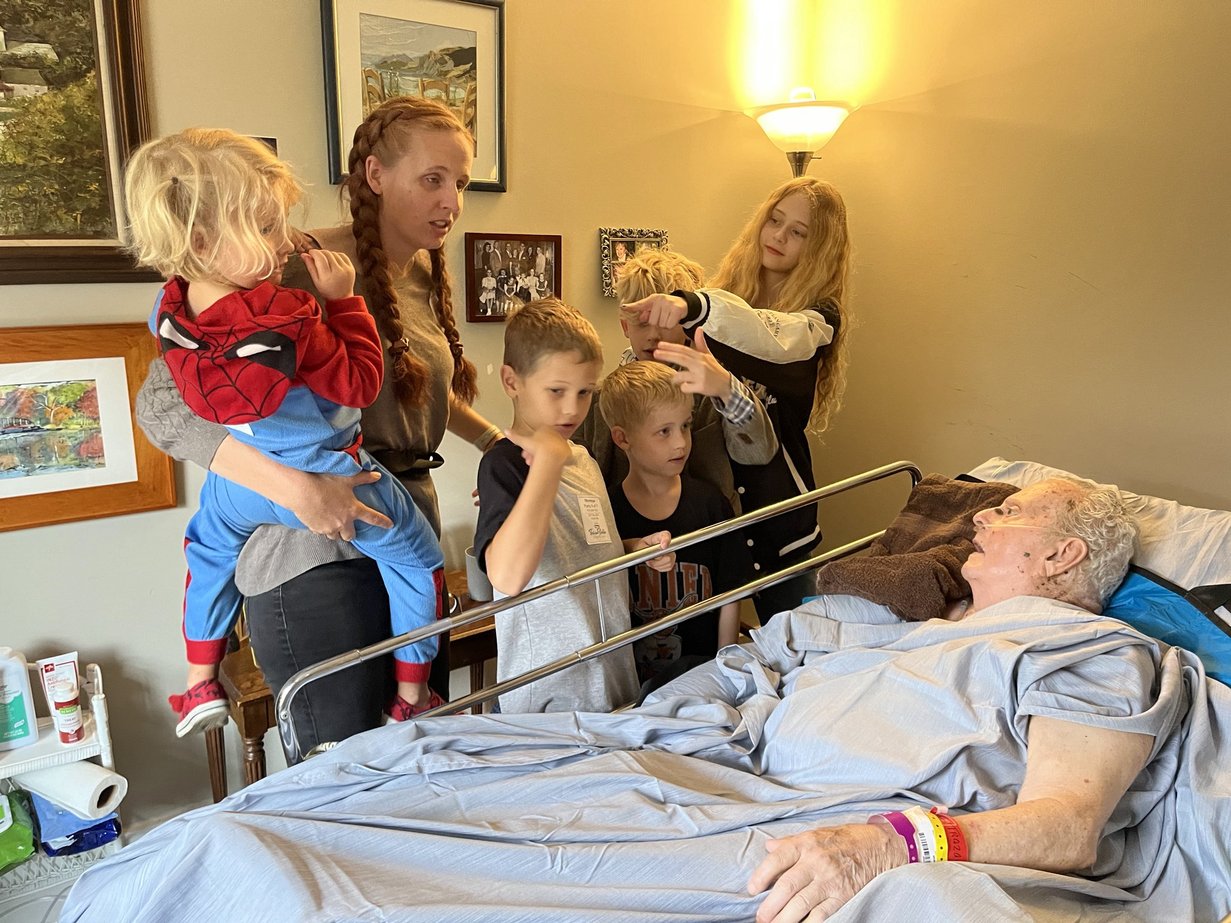 Reminiscent of great-grandma's final day, Cait had an intuition on Friday, October 6th, that it was time to see and say goodbye to Norman. In our society, we're often shielded from suffering and death. Cait wanted the kids to see it, and not look away. We wanted to see our great-uncle and say goodbye. And for an hour, while we visited, Norman was present with us. We talked and told him how much we loved him. We thanked him for his role in our lives. The kids got to hold his hand. It was good.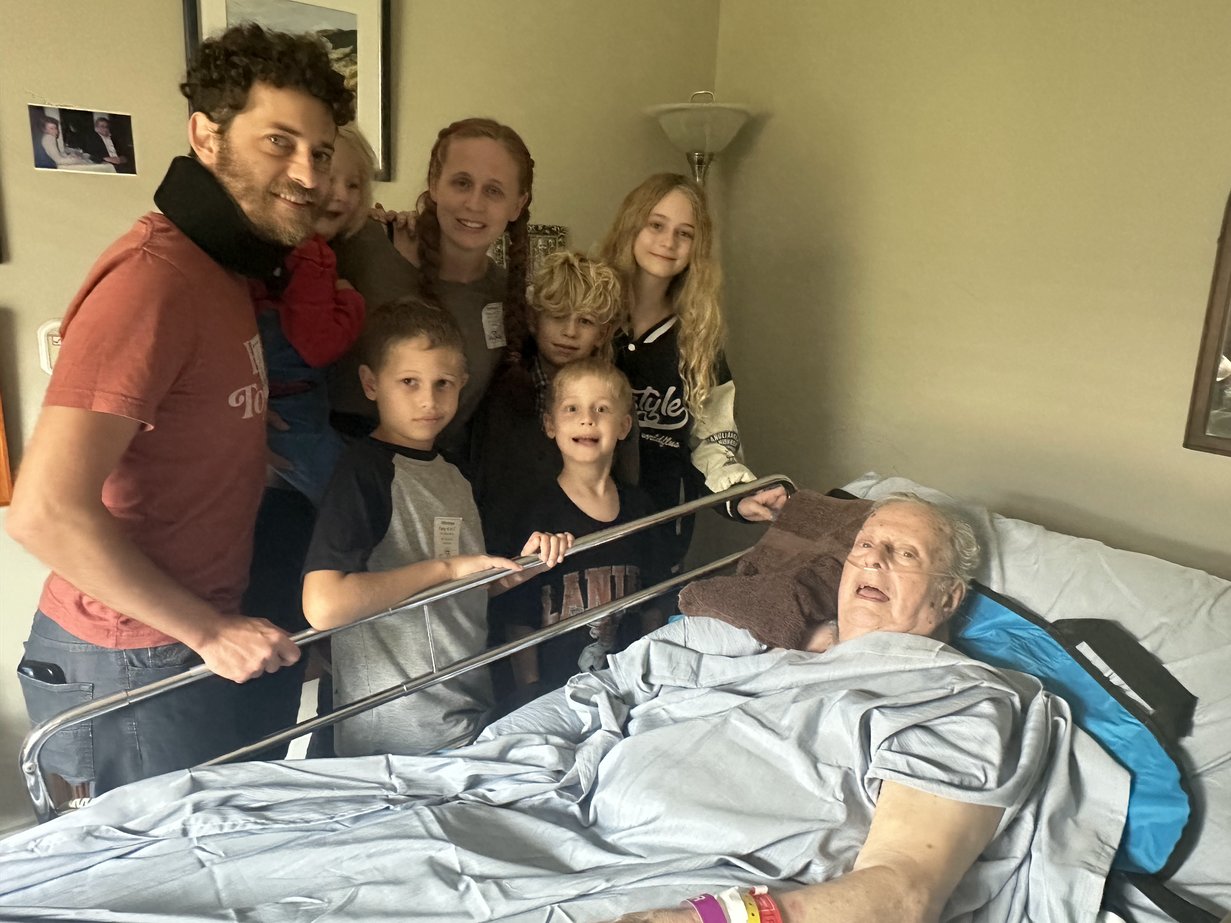 The next day, Chris called me and asked to watch Norman while he ran an errand. For a few hours, I sat with him while he slept. Chris came back and Leonard stopped by to help finish some things. Chris got us Tortas for dinner as we sat outside the room where Norman slept. That would be the last time I saw Norman as he passed away a few hours later.
The suffering Norman endured in his final months was rough. Because of the suffering, it was relieving to hear of his passing. His fight was over and a better future awaited him. The grieving will come.
There are many ways Norman impacted and influenced me over the years, but there are three specific things that come to mind.
1. Norman introduced me to and lent me a copy of Grace Walk, by Steve McVey. It was a powerful book about understanding the nature of God's grace for us and what Jesus' way of life entails; contrasted with the type of legalistic Christianity that is often oppressive. 
2. He also introduced me to Oswald Chambers and My Utmost for His Highest. It took me a while to come around to this devotional, but it became transformational in my life. It was a lifesaver during my 2013-14 nervous breakdown. I continue to read and share Oswald's work. In fact, I recently gifted a copy of Our Ultimate Refuge (one of my favorite books of his) about suffering, for a friend at church.
3. While the date is fuzzy, I also remember getting breakfast with my Uncle Norman. I distinctly remember him sharing with me the following insights.
"God is not just in the business of saving people (salvation) but also the business of building our character."
It's something that has stuck with me since.
Perhaps the challenges of this past year that Norman and all of us around him faced, were part of God's providential plan, to shape the character of us all, for this life and the next. When we join Norman, I'll be sure to ask.
A Few More Photos & Notes
Norman was a blogger, probably before it was even a thing. So it's only fitting that he lives here on my blog. Here are a handful of select photos to share.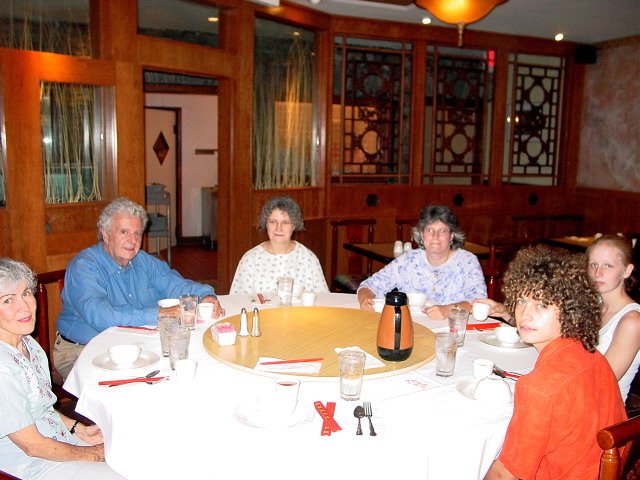 Norman introduced us to China Inn, a great Chinese place in Chamblee. We ate there together many times. The restaurant has moved around a bit, but it is now called J-Bistro and is located Doraville.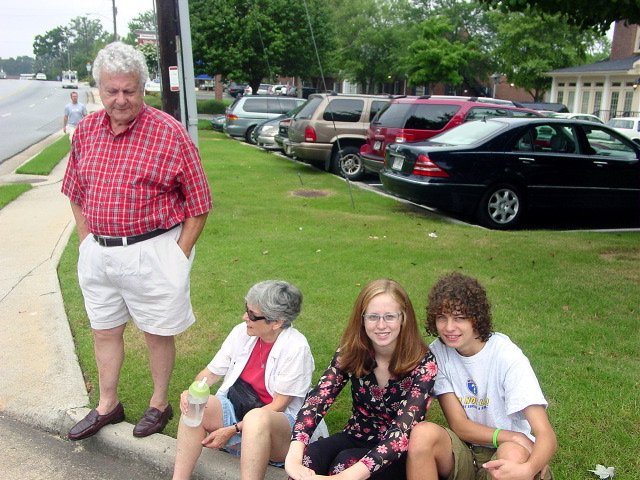 We moved to Atlanta in June 2005. In July, Norman took us to the Chamblee 4th of July parade. We're sitting on the curb waiting for it to pass by.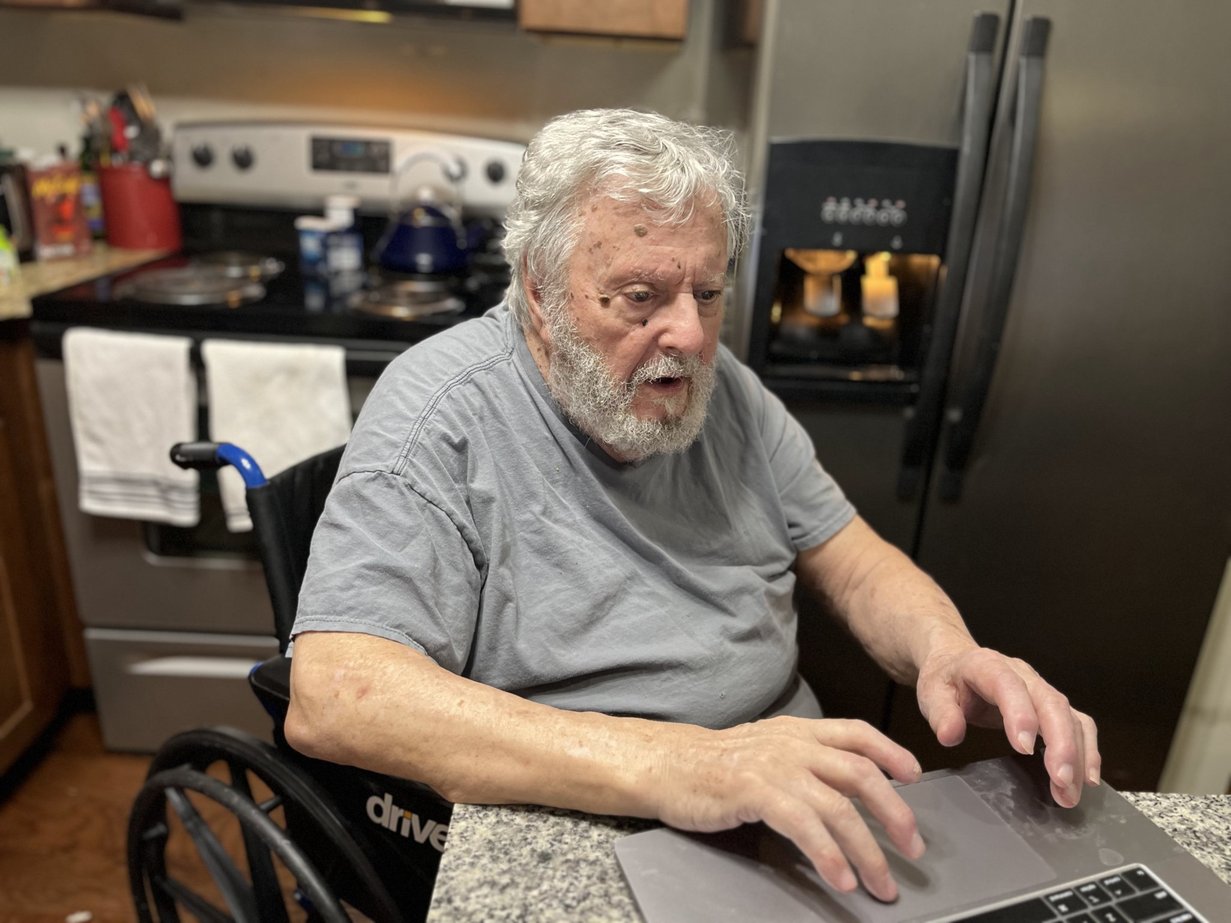 December 2022, Norman is working away on his laptop.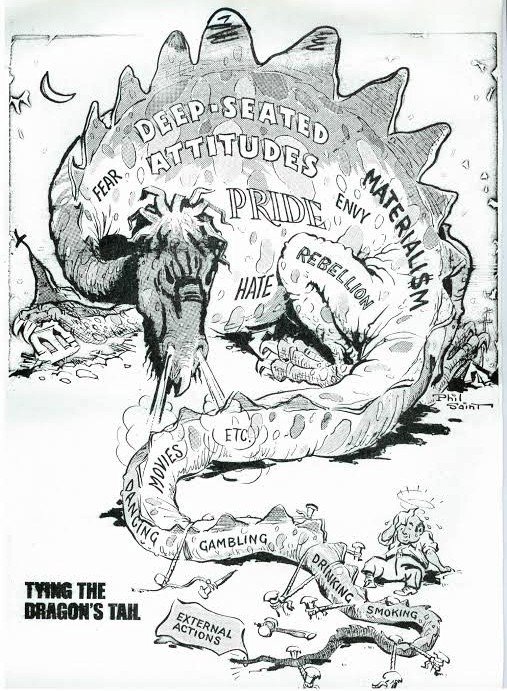 This is an illustration Norman gave me that I captured and kept, digitally, as a reminder of how ineffective our human attempts are at addressing sin and revealing the depth and root of the problem that only Christ, on the cross, decisively finishes.
Why Do We Celebrate Norman in Death? Because It's Simply A Step Towards Life
Death is part of the tragedy of life. As Christians, it's only a doorway to a much better future. The crucifixion of Jesus makes this possible for us to look at suffering and death, and in horror and grief, celebrate the victory that overcomes them both. It's eternal life today and forever.
"[The power of the resurrection] has two sides to it. The first one is, again, the training for death side. So part of what the early Christians did was, when focusing on the hope that the resurrection brings, is to pattern themselves in the world in a way that meant that they were training not to fear death. You can't just sort of spontaneously not fear death. And there's a way in which you'll never not fear death. But you can train against death, to hope in life and to hope beyond your own death. And the early Christians were intentional about this and had a robust sense that this is what they were doing... But if you've trained for death, with the hope that resurrection gives you, then you are prepared. You've rehearsed enough for that moment to know that death is not the worst thing that can happen to you." - C. Kavin Rowe, Christianity's Surprise Interview on the Weight Podcast
If you'd like to explore the reasons for the hope that I have, click here.
As I worked on publishing this blog post, the following song was playing, so I'll leave you with it as I sign off. Listen to it, as you remember Norman's life and the legacy he left us.
Created on .
Last updated on .