How My Company Getting Fired Got Me Into This Leadership Effectiveness Growth Program
Three weeks ago, I participated in the Leaders Lyceum effectiveness development program. For those of you who are new to the Leaders Lyceum, it's a transformational program for accelerating the development of leaders. Simply put, they make leaders more effective and do it faster than if they had grown on their own initiative. The program is based on the highly researched (Developmental Theory) five levels of human development. Keith's Ted talkgives a quick insight into these five levels of development.
In 2011 I got connected with the Leaders Lyceum through a mutual friend. The Leaders Lyceum hired my marketing company (now closed, long story) to help them launch a website and create an animated video illuminating the value of their program. In the middle of this project, we launched a second side project for a one-time pilot leadership program called Great Together for marriages. The creative and marketing for this program were a huge success. Unfortunately, the main company project was a failure and the Leaders Lyceum fired Noodlehead Marketing (my marketing company).
While it was unfortunate that we lost our favorite client, it was the way in which they fired us that was so transformational for me and my team. At the time, we were in a major business model transition and we needed relief. We had been paid a deposit by the Leaders Lyceum for the website and video but had not delivered anything tangible for the compensation. When they let us go, they released the financial and work debt we were not equipped to fulfill at the time.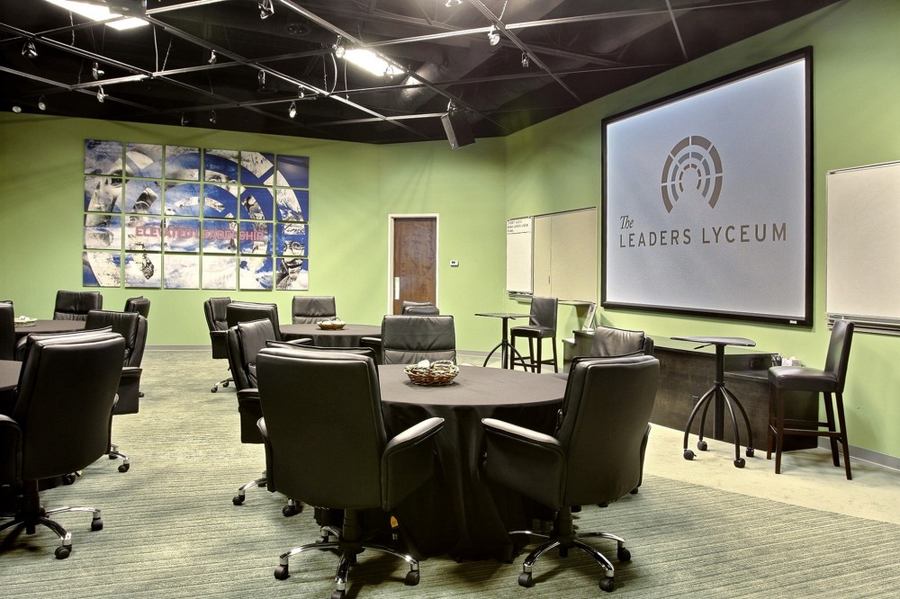 To embrace this unpleasant situation, I requested the Leaders Lyceum meet with me and my team so we could learn and grow from this failure. They accepted and we all met to reflect on our lessons learned. There was no immediate benefit to them, in fact, it cost them, but they still chose to help us grow as leaders. We had been fired by clients before and they usually went as terrible as you'd expect. It was rattling to be fired with such grace and encouragement. A firm but soft no.
This was a powerful experience for us in a real-life challenging situation. This is where the rubber hits the road and growth happen (when we lean in). It also had an impact on my team, and I eventually helped pay for a member of my company and her husband to go through the Leaders Lyceum program. Unfortunately, I never went through the program myself, so when I found out Keith and his colleague Karl Kuhnert was publishing a book about the concepts they teach, I ordered a copy and invited my father to join me in reading and reflecting on each chapter of the book. In addition to working through the book with my dad and another friend, I also shared excerpts and commentaries along the way on Facebook. As a result, Keith Eigel (Co-Founder) and I got reconnected.
The Leaders Lyceum is hired by corporations to take their team through the effectiveness development program. Unfortunately, smaller companies may not have the financial resources to take twenty people through the program so the Leaders Lyceum also offers a multi-corporate program where multiple companies can send one or many of their team members and get the benefit of one-to-one coaching in a group setting. Their next program started in April 2017 and they had an extra open slot in the program. Keith invited me to participate on this track in exchange for helping them more effectively communicate their offerings, also to help build awareness of their company and it's unique and powerful offering by writing about my experience.
Six years after first connecting and finding value with what the Leaders Lyceum is doing, I now get to experience the program first hand. This is the first of many posts to come from me participating in their growth curriculum (in exchange for my freelancing services). You can expect to get an inspiring glimpse of the inner workings of what you too could experience for yourself and company.
Created on .
Last updated on .