How To Decide Whether or Not to End a Business Venture (or Side Project)
No matter how well organized and self-directed your organization (or project) may be, it truly does require a strong vision-centric leader to move it forward. If you thought you could launch something and have it lead itself, I'm sorry to say that type of business is quite rare (if not impossible). 
Hopefully, you recognize this and take the time to intentionally decide what happens next with your organization or side project that currently hangs in the balance of your decision.
Let's start with a question. Does it make more sense to change and continue or to stop and shut down?
As you think through how to answer that question, let me share several stories of when I've ended or pivoted along a journey to inspire you towards your most appropriate next step.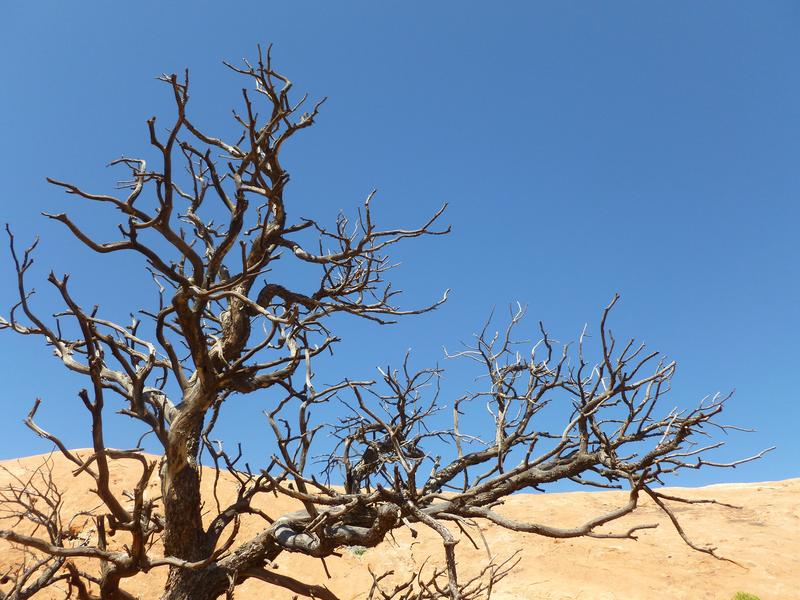 Photo by Kristof Rasschaert on Unsplash
I'm Learning, But This Venture Is Not Fruitful
Before Christmas 2005, I heard a talk radio show host make a comment about how every time someone says "Happy Holidays" instead of "Merry Christmas" an elf dies. It sparked an idea to launch a satirical website running with this theme called SaveAnElf. I ended up calling into several political news shows and getting interviewed about the site's creative images and elf death counter. As a result, the website received tens of thousands of visitors in December 2005. 
It was a huge success. Afterwards, my wife suggested a spin-off idea where I would take the concept and apply it in a more meaningful way. Subsequently, I launched SaveTheSoldiers.com, a political news website aimed at supporting the armed forces. We would call out those using soldiers as a political football and would showcase soldiers and their perspective on the website.
In early 2006, I launched this political news website and spent an enormous amount of time without earning an income from it. While I had a good amount of online success and learned internet marketing, this major side project wasn't sustainable. I was highly encouraged by my wife to either find a way to make money at it or launch Noodlehead Studios. I chose the ladder and used my previous production skills with my new found marketing abilities to launch a marketing company. 
How about you? Is there a project that comes to mind in your life as you hear my story? Is there something you invest a large amount of your time with little or no return? Is it time for you to let it go, and move on?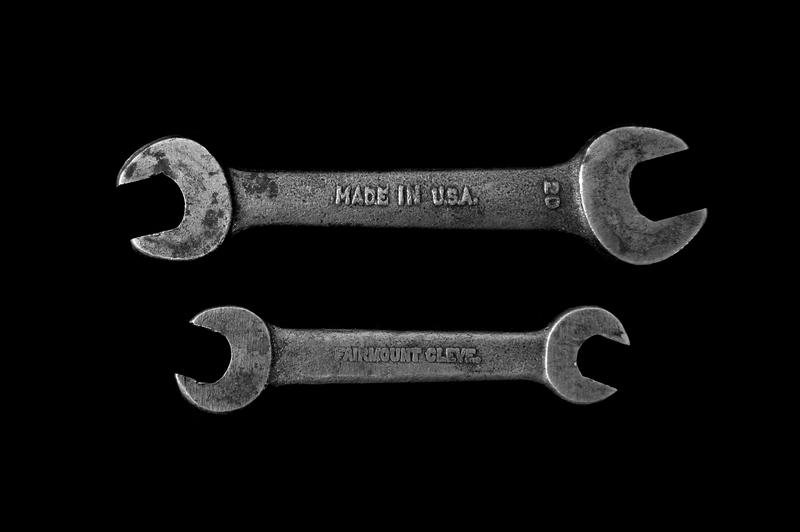 Photo by Kristof Rasschaert on Unsplash 
The Way I'm Running The Company Is Not Working
Several years into launching my marketing company, I reached a half-time moment. The simplest form of the question I was forced to answer was, if I were to start a marketing company from scratch, what would that company look like and how would I build it?
By this moment, we had become a fulfillment organization creating what was asked of us (videos, websites, email campaigns, etc) only to face disappointed customers when projects were complete. While we were fulfilling the work, they unrealistically expected their project to deliver certain results. They also didn't communicate these expectations and we weren't experienced enough to ask the poignant questions on the front end. 
What we came to recognize is that these projects required a strategic direction. Much like an arrow requires a bow to move through the air and hit the target, so do tactical marketing initiatives. We also came to recognize that the company needed a grounded foundation of purpose (why?) and direction for the company, not just the project. 
Learning these lessons and facing the question of what a new marketing company would look like, I decided to push forward and build upon this new understanding.
It reminds me of the parable of the farmer and fig tree. The owner wanted to cut down the tree because it wasn't bearing the desired fruit. The farmer protested asking for a year to set the tree up for success. If after special care it still didn't produce fruit, he would cut it down. 
Like the farmer, I saw the potential of rebooting the company in a new and better way. It was hard to transition but it was well worth the challenge. 
So my next question for you is the one I sought to answer for myself. If you were to start your business from scratch today, what would you do differently? What would be different about that company compared to the one you have now?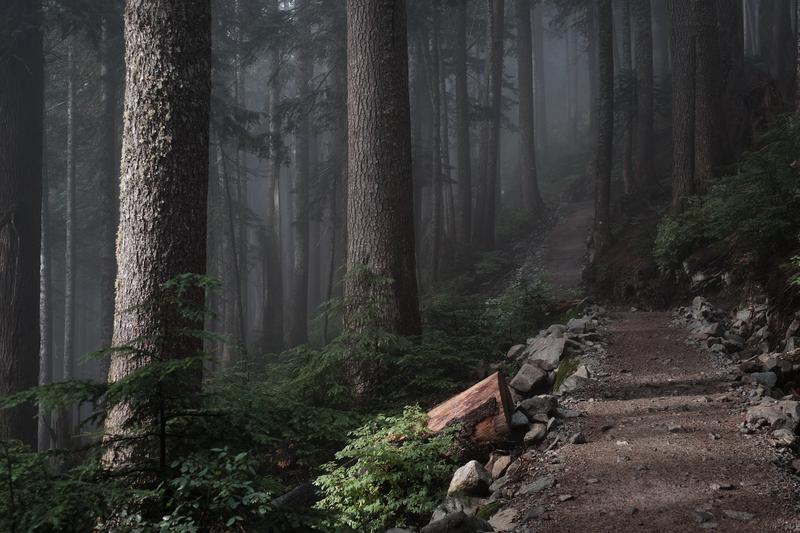 Photo by Derrick Cooper on Unsplash
This Is Not The Path For Me
After we shifted gears in the marketing business, we changed our company to a living representation of our vision (intentional companies reflecting excellence). Some team members came with us willingly, while others left on their own accord. Others required firing as new people joined the crew. At the end of 2012, I looked around at our prosperous clients, great team, and the meaningful work we were doing and was mostly satisfied. We had arrived at the destination. And with this arrival came a sense of finality. The mission was complete, so now what? 
In prayer, I sought an answer. And to make a long story short, we decided as a company to take a sabbath year. We would not seek out new business and would take the year to rest and reflect. The result would either lead to continuing the company or ending it. Halfway through the year, I was compelled to conclude the business which led to our shutdown March 31st, 2014.
While it wasn't as clear to me at the moment, one pivotal question that I had to answer was the following one. 
If I were to start over vocationally, would I choose to create and sustain a marketing company?
As the creator and founder of something, it's helpful for us to dive deep into the origin of why we launched the idea, to begin with. And by doing so, we'll discover it was launched as a way to accomplish a personal objective. 
For me, the marketing company was my way of taking control of my destiny. I thought it would be a vehicle to help me become a storyteller through the medium of movies. Not only did that not happen, it actually seemed to move me further away from this path. At this moment in my life, I realized it was time to backtrack to where I started and go a different way. 
What about you? If you had complete freedom to choose a vocational path, would it be the one you're on?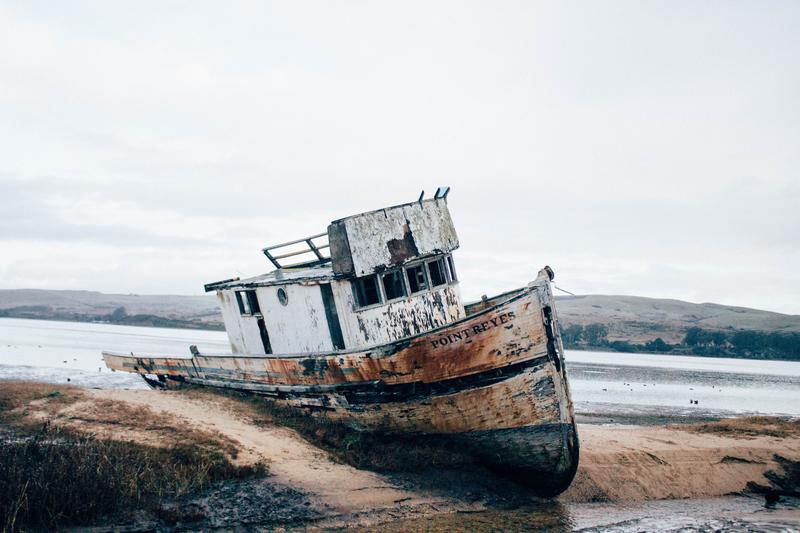 Photo by Ben Cliff on Unsplash
Scaling Back a Project That Failed To Launch
In 2014, I formerly shut down my marketing company only to immediately become a freelancer when my business and marketing services were sought out by those in my network. Eight months later, this incoming stream of prospects never ended and I embraced the life of a full-time freelancer. After a year of mastering the vocation, freelancers sought me out for advice on helping them. This led to writing and publishing my first book titled Path of the Freelancer: An Actionable Guide to Flourishing in Freelancing. 
With as many resources as I could give it, while also maintaining my primary source of income, I launched and promoted the book. There were several interviews and speaking events, but it was not enough momentum to move the project to an ongoing sustainable venture. So, I had a choice. Grow Path of the Freelancer's digital footprint or my personal one.
Growing my personal digital footprint would have a stronger long-term impact. By blogging here on this site, I'm growing my current consulting services while also working on improving my abilities, experiences, and knowledge to more effectively execute on the needs of my paying customers. 
So, I deepened my focus here on the blog and transformed the Path of the Freelancer website to a static online resource. It's a tremendous repository for freelancers as it is, but the content will no longer grow. This update resulted in reworking the menu, updating language, and making it simpler to buy the book. The site now points people to my personal social channels as well as my personal blog where I'll continue to create. In minimal maintenance mode, it requires almost none of my time. I simply pay for hosting and the domain name.
In this case, the book and complimentary resources are tremendously valuable so it's worth keeping it published. I've also published two other resources that came from the marketing company journey. Both IDEMA, a framework for capturing and sustaining ideas, and The Island Story were published online for others to explore. I reference and share them in my work and human interactions. 
Bringing Others Along Through Online Memorials
In addition to publishing valuables as static resources, it's also worth exploring the idea of creating an online memorial after shutting a venture or side project down. This memorial serves to bring those involved along, and capture the lessons learned for future reference and sharing.
When it comes to memorials, I've set up a website memorial sharing the story of the Noodlehead Marketing journey, what was next for us, and links to the two resources (IDEMA + The Island Story) that came from the journey. The other public memorial I posted was a result of formerly shutting down the political news website we launched in 2006.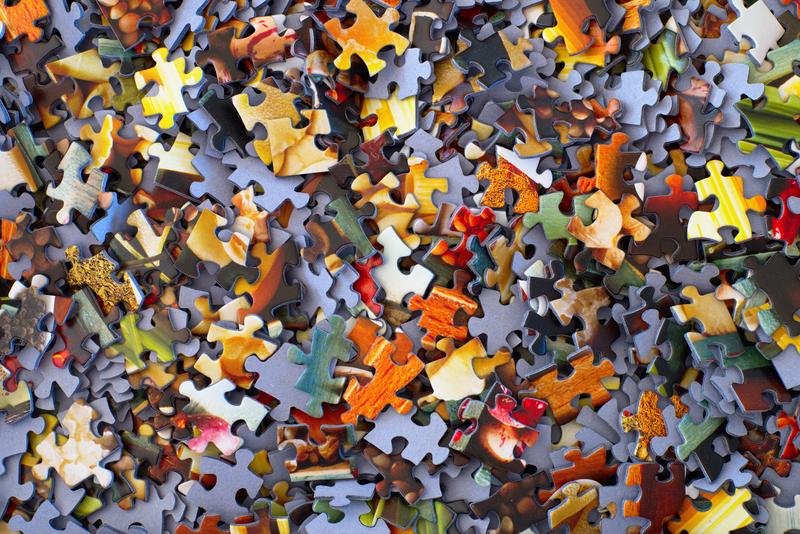 Photo by Hans-Peter Gauster on Unsplash
Pulling All The Pieces Together Into a Focused Series of Questions 
I've been through the process of auditing company and side venture intentions on many occasions with a variety of conclusions. While I share these stories to inspire and help you on your journey, the reality is each situation is uniquely different and will require you spending time answering the hard questions.
At the end of the day, you need to know your personal motivations. This insight will help you see how this business venture is contributing to moving you toward the finish line.  After evaluating the situation, make the best possible decision and move forward.
Below, I've pulled the questions from above and additional helpful clarifying ones. As you read through them, take the time to write down your answers so you can explore the future of your endeavor.
What's your personal objective?

How does this contribute or distract from it?
How is this project contributing to your long-term goals (aspirations) and your short-term needs (paying the bills)? 

If you were to start this venture over again, would you do things differently?

What would that look like?

If you were to start over vocationally, would you choose the path you're on?

If your answer is no, does a change in vocation mean shutting down, selling or pivoting?

Utility: Is this venture providing a solution to a problem? How unique is this solution compared to alternatives?
Viability: Is there a realistic profitable path to success?
If you're going to continue the venture, do you need to change how you're doing it, or scale it back?
If you're going to shut it down, would it be fruitful for you and others to write about and share the story and lessons learned as a public memorial?
With clarity on why you're going down the path you're on, the results that you expect to find at the end of that path, and understanding how this venture helps accelerate or make the journey possible, it'll become quite clear if you need to continue as is, change how you're going about it, or stop it altogether.
Which of these options will you choose?
Additional Resources
---
Created on .
Last updated on .