What Happened To A Community When One Man Asked God To Show Him How To Love People
What would you do if your world and beliefs were unexpectedly turned upside down?
What if you suddenly realized, you didn't understand what it meant to love people?
In 2008, that's where my brother-in-law (Ryan Lampa) found himself when a homeless man living nearby slammed a door in his face when he tried to give him money instead of simply being his friend.
Delivering Hope By Serving Needs
It was soon after a season of prayer and action when Ryan launched a campaign to love and serve the homeless. This campaign became People Loving Nashville (PLN). PLN's mission brings hope to the needy by meeting physical needs and building relationships based on the love of Jesus Christ. And, it's People Loving Nashville where my older sister Christy and Ryan first met.
In a recent Facebook post, my sister had the following to say about Ryan's leadership, and his obedience to God's call to serve and love others. 
"One of the (many) things I love about Ryan is that he sees life through optimistic and hopeful eyes. The glass is always half full with him and there is no problem that can't be solved. His hands are always open, expectant and ready for whatever is next which has filled his life with incredible adventures, experiences and opportunities. People Loving Nashville is no different. God asked him to start feeding and befriending the homeless and he has been faithful to this calling ever since. Every twist and turn in this ministry has been about obedience with open hands. And they have been filled over and over again with more than he could have conjured up on his own." - Christy Lampa
With over a decade of faithfulness, Ryan was recently honored by the Gospel Music Hall of Fame for his steadfast and important work with People Loving Nashville (PLN).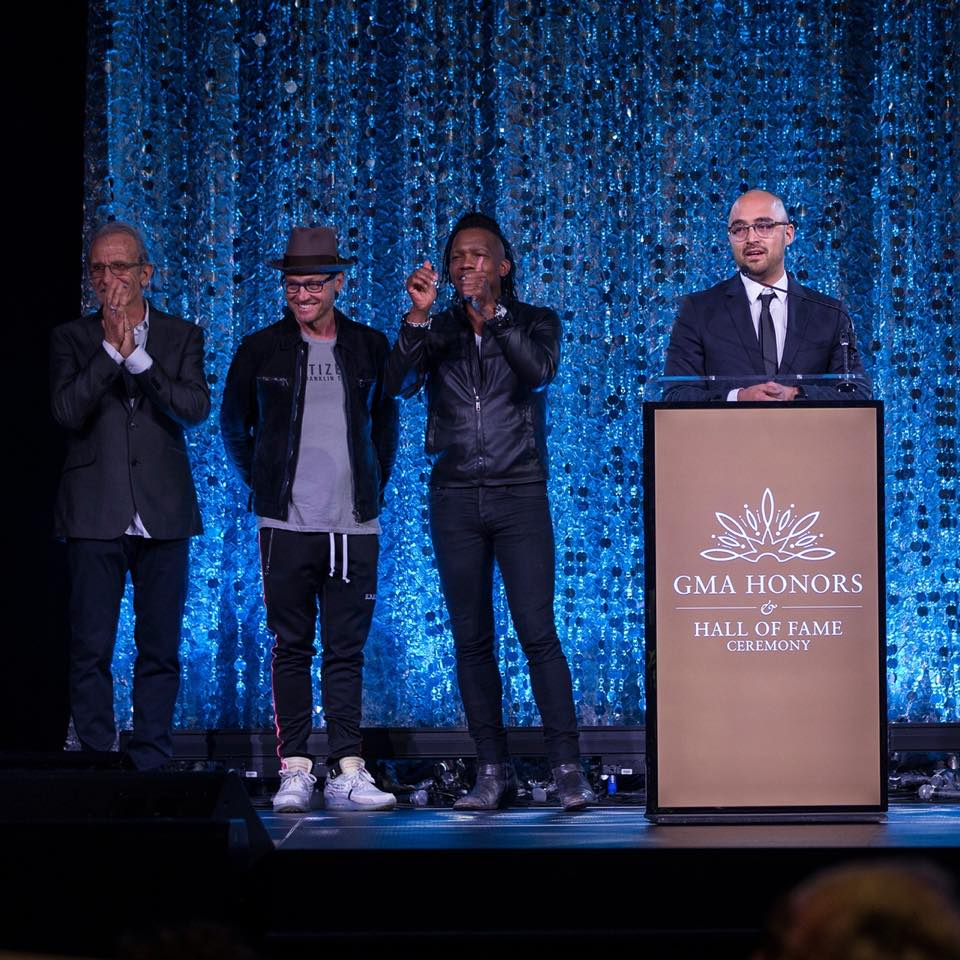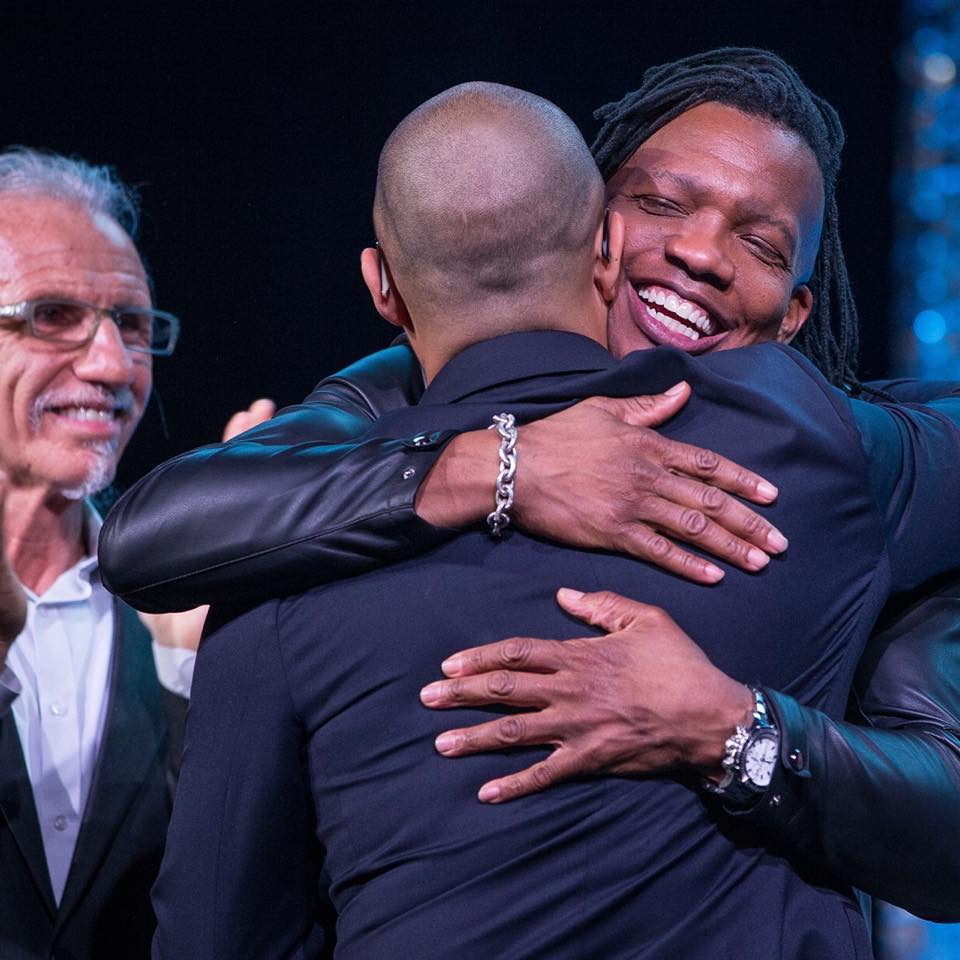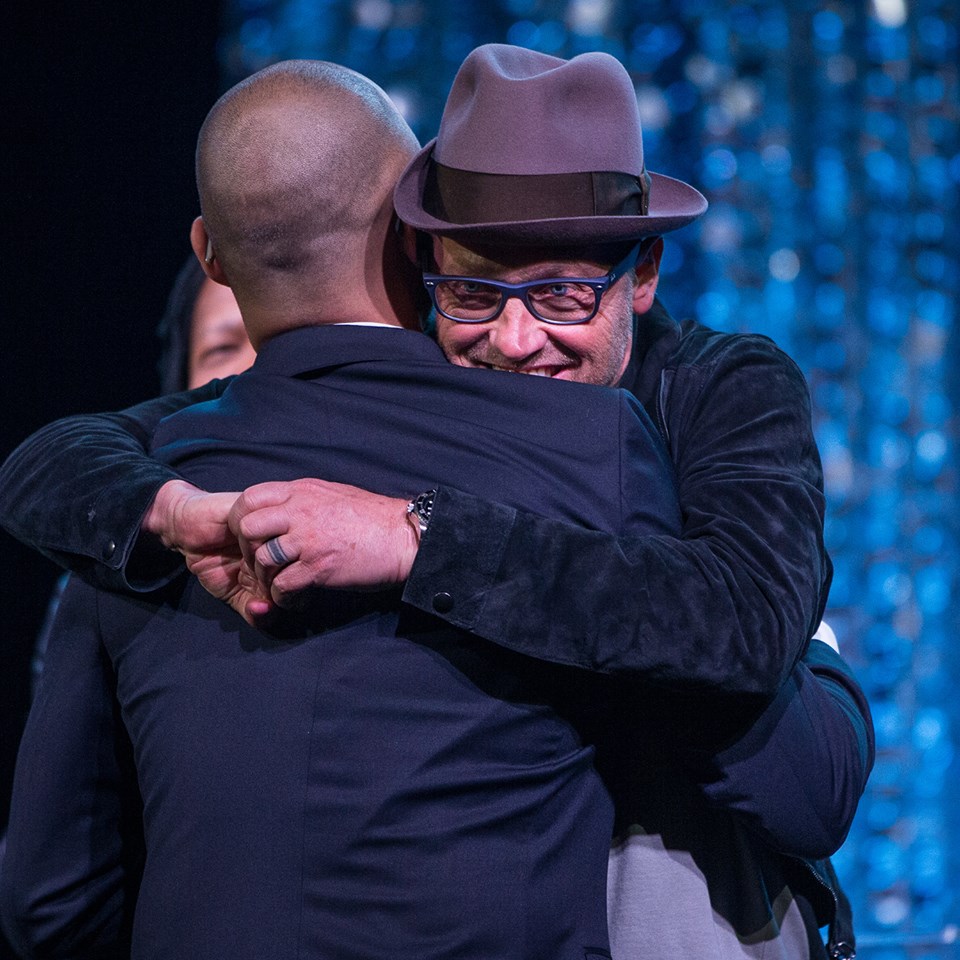 Ryans' recognition at the GMA Dove awards was delivered by his mentoring pastor Michael Guido (2016 honoree), Toby Mac, & Michael Tate (Newsboys). They each shared their inspirational words of encouragement honoring Ryan's legacy in their lives and the positive impact of People Loving Nashville since 2008.
"Ryan embodies the duty of a believer. He goes into the world and just cares and loves on needy people. And Jesus did just that. Ryan, you're a true Jesus Freak, bro." - Michael Tait.
If you'd like to watch the presentation of the award, click here to view on Facebook. Scroll to 1 hour 33 minutes to view this specific segment.
If you're interested in learning more about People Loving Nashville and how you can get involved, scroll down.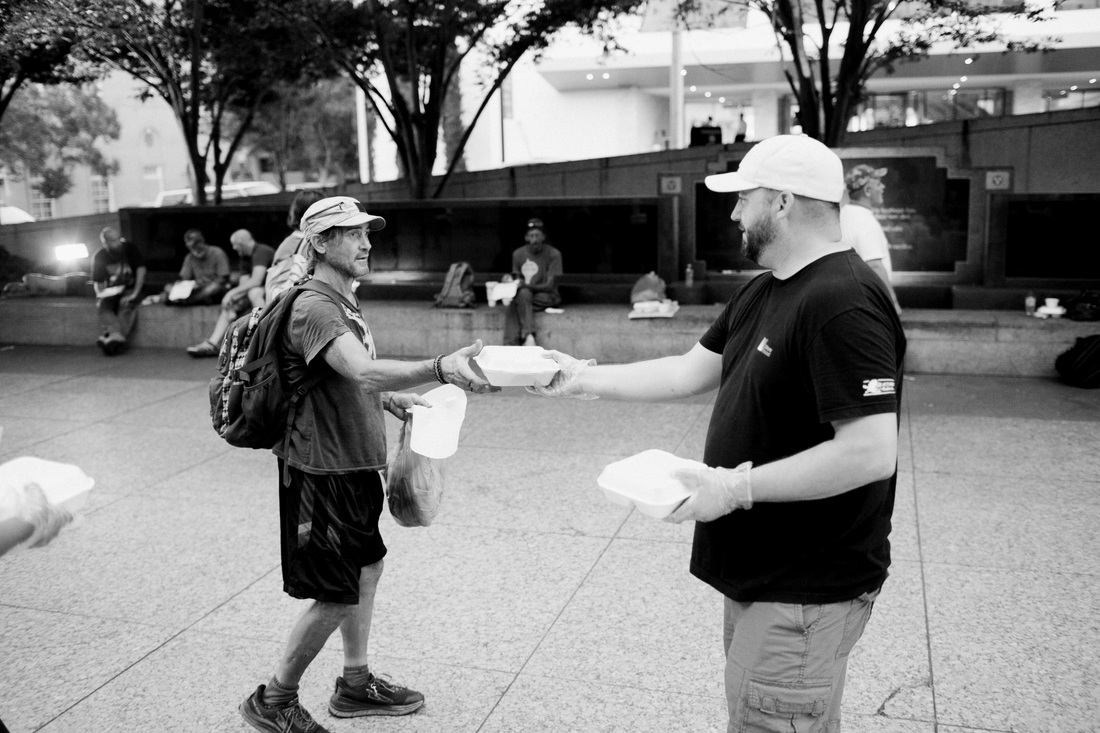 The Origin of People Loving Nashville (PLN)
The catalyst for PLN came from Ryan's ignorance of how to love people. He thought he knew how to help the homeless, but it'd turn out he had little idea of what it truly meant. Ryan shares the origin of People Loving Nashville story in this short Youtube clip as transcribed below. 
"There was a homeless guy that lived behind my house. He came and knocked on my door and I thought ooh, I could give you money every time you come to my door. That'd be a great way for a Christian guy like me to love somebody that is in need. I'm gonna come up with a program and I'm gonna give you five bucks every time you come to my house. Five Dollars. What do you think? He slammed the door in my face. I said, what in the world is that all about?

I literally hit my knees and said God, as a believer I'm obviously missing something here, you gotta teach me what it is to love people. I didn't even leave at poor, just at people. God, teach me how to love people.

It was the craziest month or two where I started to meet poor people out of the blue. People in need came to me and said, "hey can you take me out to dinner", and I would say sure. Do I know you? No. I'm hungry, let's go to eat. Great, where do you want to go? "BBQ. Right now." We went to BBQ and we shared a story.

Ron, that first guy came back to my house a few weeks later and I asked him what happened. What was the deal with you slamming the door in my face? I was giving you money, and I thought it was a great idea. He said, "Ryan, you have it all wrong. I just want to be your friend. I just want to be your friend. I didn't come here for you to change my life, to heal all my sins of my life, I don't want any healing from my addictions, or my lonliness. I don't even want you to give me a job, I just want you to be your friend."

So he shut the door kindly and I hit my knees again. God, there is something new here I don't even know about, and I need to learn more of. And that's where God gave me an idea to keep doing this every week. So we decided at Thanksgiving, we'd feed five people. Ever since then, God has not let us stop. So, I do this out of obedience. I found in the Bible that it says to feed those who are hungry, give drink to those who are thirsty, give clothing to those who need clothing. I said ok, we'll do that. We'll do that."
The following video gives another glimpse of what its like on the inside of People Loving Nashville as he shares a few of the highlights from the origin story transcribed above.
How To Get Involved With PLN
Rain or shine, People Loving Nashville (PLN) is serving the homeless community with meal prep at 430pm and distribution between 7:00pm-8:30pm every Monday night. If you have the ability to financially support PLN, click here to donate online or get the physical mailing address to send a check. 
In addition to these regular ways to help, PLN is also seeking a new kitchen, place to meet, and storage to continue serving the Nashville homeless community. If you know or want to help fill this need, please check out the video below to learn the details of this request.
People Loving Nashville would not be possible without the instrumental help of the core team including Christopher Walton, Christy, Rachael, Colleen, Nate, & Joanna Lampa, and people who volunteer or financially support the ministry.
Thank you to everyone who loves people, and helps brings the kingdom of God on earth as it is in heaven. Thrive Together.
Created on .
Last updated on .