Transitioning From Google Apps To Gmail + Data Migration Checklist
Migrating from Google Apps is not as simple as it seems (or should be). When Google first launched their Apps tool I set up a business account for my company, Noodlehead Marketing. 
Over time Google revamped their system and relaunched Google Apps as G Suite. After the shut down of our marketing business in 2014, I continued using this legacy Google Apps account to manage my email, calendar, and documents, but I knew as another step in closing out that chapter, I wanted to shut down the tool and move on. 
This finishing move would be another step in the conclusion of my former company and also relieve the mental weight of maintaining the google apps account for me and a few former team members still using it. There was also a practical reason for switching which involved the limitations (paying for additional space, google plus, Adwords, upgrading) of the legacy apps system, and the continued use of the Noodlehead Marketing domain (on calendar invites, and doc shares), when the company no longer existed.
While my plan for the foreseeable future was to keep the Google apps account active for reference and access to old files and emails, I wanted to deactivate the email accounts and set up forwards where needed (which I did for the lingering team members).
As I reflected on the transition destination, it became quickly apparent that I would stay in the Google ecosystem and had to decide if I'd set up a new GSuite account for the new business or simply use a Gmail account going forward. Since I didn't need what the GSuite offered and would prefer to pay for space as I needed it instead of the fee for GSuite, I chose to go with a Gmail account.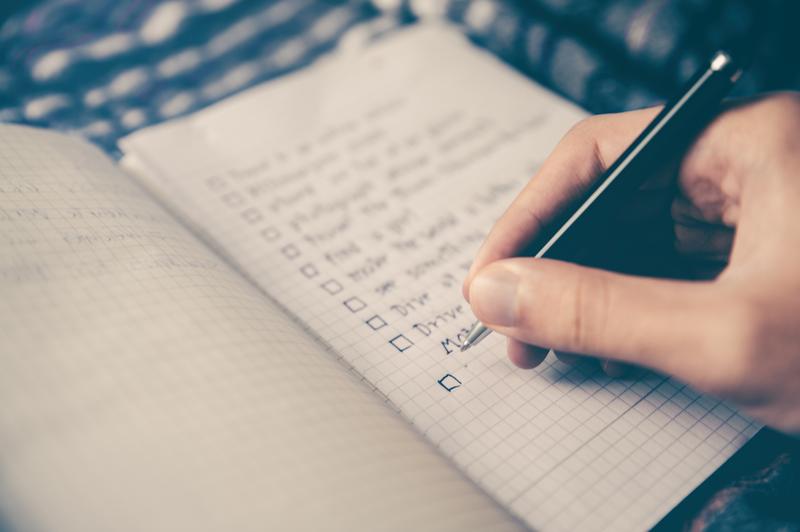 Photo by Glenn Carstens-Peters on Unsplash
The Master Migration Checklist
There were several challenges with migrating from Google Legacy to a personal Gmail account. One of which involved my wife and cousin (former employees) still using the Google apps ecosystem. As part of the migration, they'd need to leave with me. Ironically, it was the three of us who brought Noodlehead Studios to life at the beginning and it ended up being the three of us who concluded this last step in the process.
The other challenge was identifying and migrating my data. Prior to transitioning, I ran an audit on all the areas I was using Google apps so I could ensure the transition would limit any loss or problems. This exercise acted as a helpful way to only take the things I needed, but also to fully understand the ways I was using and reliant on Google to do my work. Below is the list of how I was using the Google ecosystem and how I migrated the data in each area. 
Setting Up Gmail Account: My first step in the migration was setting up my new Gmail account. Thankfully there was an available version of my name. This new home base would be where I migrated all data.

Contacts @ Contact Groups: Excited to tap into the updated Google contacts interface, this was a welcome update. I simply ran an export from my legacy account and imported them into my new Gmail account. I had to manually recreate my groups/labels, but I only had three, so it was quick.

Email Accounts & Forwards: With the legacy account, all emails were set up on the Google servers. I had to migrate the accounts to my website hosting server and setup all the same forwards. Once the new email settings were configured, I switched over the mail server DNS settings to the web host and was good to go. I've kept the legacy Google account active for spot checking past emails.

Email History & Foldering: This was not something I could migrate over, at least in a way that was realistic. I decided to keep the legacy account for historical purposes and abandoned my folders.

Canned Email Templates: There was no way to export/import my canned messages, so I migrated the most used ones to my new Gmail account.

Gmail Interface Settings: This was simply a manual process of going through my new Gmail account and setting up the configurations how I preferred them. It was fairly quick since I could compare the setting screens side by side.

Calendar: This was simply a matter of importing my calendar from the legacy account to my new Gmail account using an ICS file.

iPhone Accounts, Contacts, & Calendar: With a new Gmail account setup, I reconfigured my phone to sync with it which included my email, contacts, and calendar.

Chrome Info & Bookmarks: In my chrome browser, I set up a new person with the Gmail account. From there, I imported my bookmarks and reinstalled my extensions. Unfortunately, I had to manually reconfigure my Chrome settings.

YouTube Channel:

This turned out to be a big mess. After multiple interactions with Youtube support, I found out a Youtube URL could not be changed. Since

the URL had Noodlehead Marketing

in it, I didn't want to retain it. I

created a new Youtube channel

for my future videos and gave my Gmail access to the old Youtube account. If I want to use any of the videos on my new account, I'll need to migrate them one by one. For now, I've left them up on the old channel. When I get serious about Youtube, I'll migrate the library over to my new one.

YouTube Subscriptions & Lists: It was super annoying and inconvenient to not have the ability to easily migrate my subscriptions or playlists. On my new account, I had to manually go to the Youtube channels I wanted to resubscribe to. For the lists, I was able to setup them up as public lists and then, using my new account, make a local copy. This worked out fairly well, just clunkier than I would have preferred.

Google Voice: From time to time, I make outgoing phone calls with my computer headset using Google voice. After setting up my new Gmail account, I set up a new phone number and voice profile.

Google Analytics & Webmaster Tools: In my old account, I added my new Gmail as a user on all analytics and webmaster profiles. Since some of these accounts didn't make my Gmail user an owner profile, I don't have full access to these tracking profiles. Usually, this is not an issue, but there are times when it causes problems with adding other users or modifying account settings. I'm not completely un-tethered in this area.

Google Alerts: Another example of something that should have been an easy migration, but the Google tool for doing it was no longer active. I recreated the alerts I wanted to keep and abandoned the others. 

Feedly:

I had originally switched to

Feedly

after Google closed down its reader tool. It's a much better system, but I couldn't easily move my account over. Instead, I set up a new one and imported my OPML file with all feed subscriptions.

Feedburner: The RSS feed for this blog

is managed through Feedburner. The tool has an easy way to transfer a feed from one account to another, so I quickly executed this task.

Google Drive: This was another resource I was not able to migrate. I placed everything into a folder and shared this with my Gmail user for visibility and historical reference.

Google Chat: Here was another small item I was not able to migrate. While the history wouldn't move, it was the lack of chat buddy migration that was bothersome. I ended up reconnecting with friends I talk the most to on the new Gmail account.

Google Plus: There was no way to migrate my Google Plus account, who I was following and who was following me. Unfortunately, I simply shut the old account down and created a new one. It's led to me no longer using Google Plus.
After working through all of these areas as part of the transition, I was surprised to realize how much of the Google ecosystem I was leveraging simply to operate and do my personal and freelancing work. Like moving in real life, it was also a super helpful exercise for auditing what I need to keep, get rid or make better. If you ever decide to migrate Google accounts, this reference guide will help steer you through all the areas you need to consider as part of the migration.
Created on .
Last updated on .