Gracefully Navigating Shaky Ground With Traci Rhoades — Traces of Faith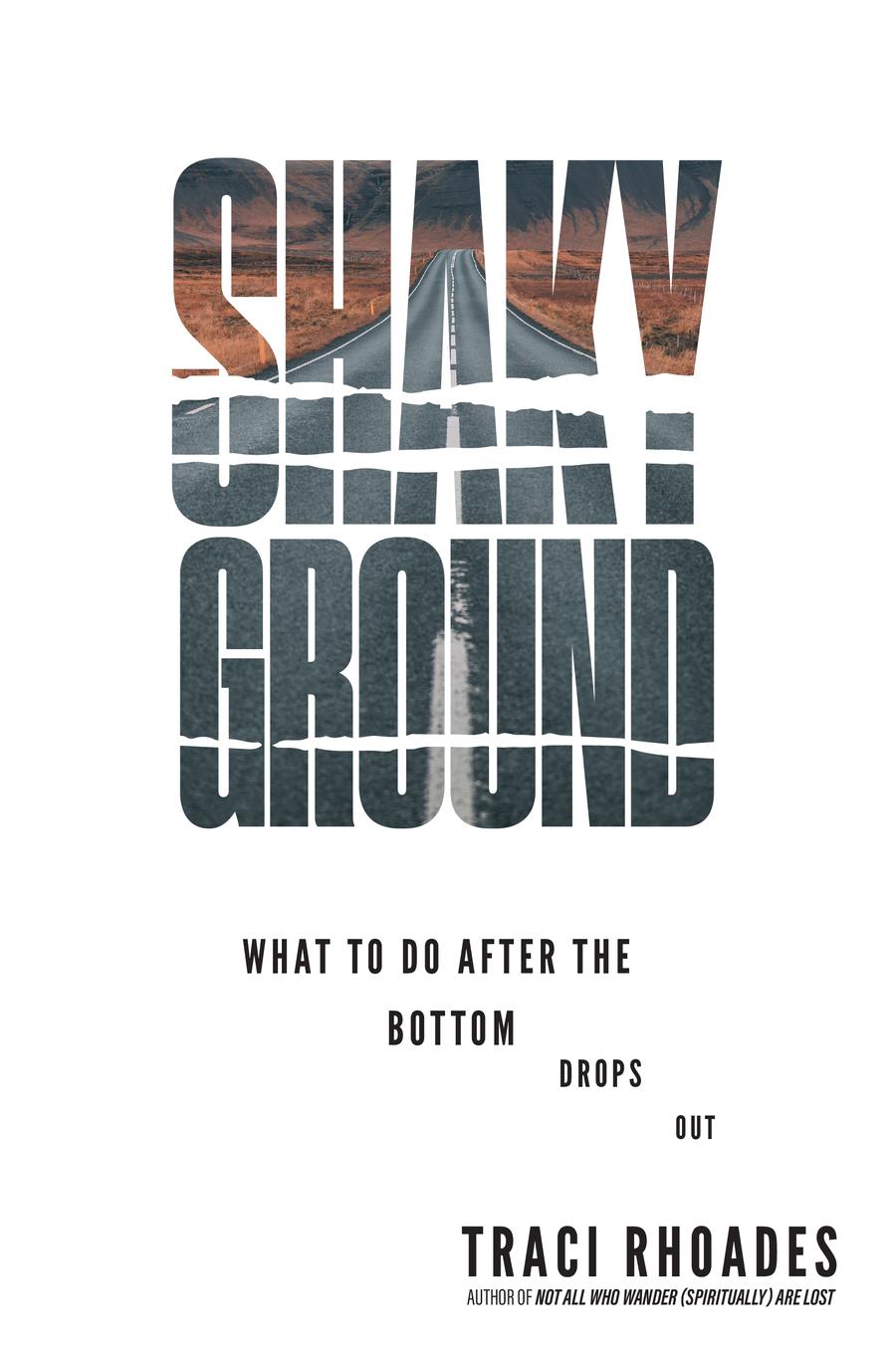 Welcome to another Book Discussion episode on the Share Life podcast.
In this wandering discussion, I'm speaking with author, Bible teacher, and writer Traci Rhoades. Traci is also a thinker, listener, and follower of Jesus who cares deeply about church unity, church history, everyone reading God's word, and engaging with others on Twitter - where we originally connected. She lives with her family outside of Grand Rapids. She's been on the Share Life podcast before, talking about the final moments of Jesus on the cross.
In this conversation, we're discussing Traci's recently published book, Shaky Ground: What to do After the Bottom Drops Out (Affiliate). It is written for Christians and the spiritually curious, who wonder how a life built on Christ's solid ground can make a real difference in our own lives, and in our communities and churches.
Conversation Highlights
Is Shaky Ground a Sequel to Not All Who Wander Are Lost?
The differences in our Christian upbringings and the richness of exploring this wide expanse
Why we need spiritual practices
Bridge building and peacemaking
Taking time to understand ideas you disagree with
Villainizing other Christian denominations
We're a labeling people - dropping certain labels in Christianity
Representing Christ on social media
Fear of idea contagion and not fearful enough that we may be wrong
Fear is in opposition to trust in God
Is our foundation in Christ or the boat?
Deep humility, acknowledge dependence on others
Seeking to understand instead of win / be right
"My idea of God is not a divine idea. It has to be shattered time after time. He shatters it Himself. He is the great iconoclast. Could we not almost say that this shattering is one of the marks of His presence?" ~C.S. Lewis (A Grief Observed, p. 66).
Constructive Development Theory - How the psychology of shaky ground relates to sanctification  
Surprised by paradox
Meeting people where they are
Clinging to our savior
The Sabbath
What is the Bible good for? Homer Simpson edition
Jump into our conversation below where Traci shares her story, insights as a wandering Christian, the origin of her book, and the ways she approaches her faith walk.
Connect With Traci Rhoades
Listen To This Discussion
Click here to listen in on Anchor directly, or click play below to immediately begin streaming.
You can also find this discussion on Pocket Casts, Stitcher, Itunes, Spotify, Google Podcasts, and wherever you listen to podcasts under the name, Share Life: Systems and Stories to Live Better & Work Smarter or Jason Scott Montoya.
Watch This Conversation
Click here to watch this discussion on Youtube directly, or click play below to begin streaming the video.
Click here to subscribe to my Youtube channel.
Additional Resources
Created on .
Last updated on .