Let's Talk About Racial Reconciliation — Sugar Hill, Georgia Community Event Recap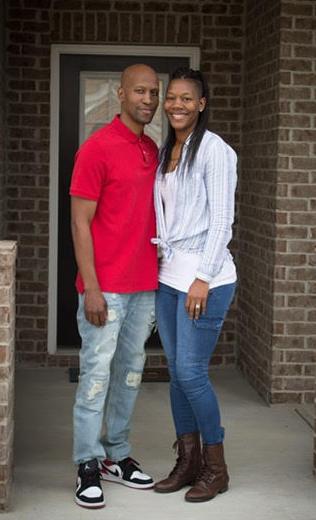 When Alvin Hicks (my neighbor and fellow Gwinnett Church member) and four of his friends (Chris Johnson, MaShun Smith, Dewayne Gaines, and Brian Moore) lamented, vented, and shared their frustrations with each other about the current and historical race relations in the United States, they decided they could not stop at talking. They embraced the idea of acting on their trouble, pain, and uncertainty by creating a fruitful forum for the community to engage the issue of racial reconciliation directly.
On June 6th, 2020 these friends hosted an event in the Sugar Hill downtown bowl where a diverse group of people came together to listen, share, and ask questions of a panel of community leaders, police, and activists, brought together by community leaders Alvin Hicks and Dr. Rich McCormick.
The event's goal was to provide hope by creating a safe place to talk and discuss shared values and topics of which we disagree. They wanted to value the differences among us by respectfully and passionately engaging with one another.
Alvin expects this event to be one of many actions of intentional community involvement (including civic and education engagement) as we seek to solve the problem permanently.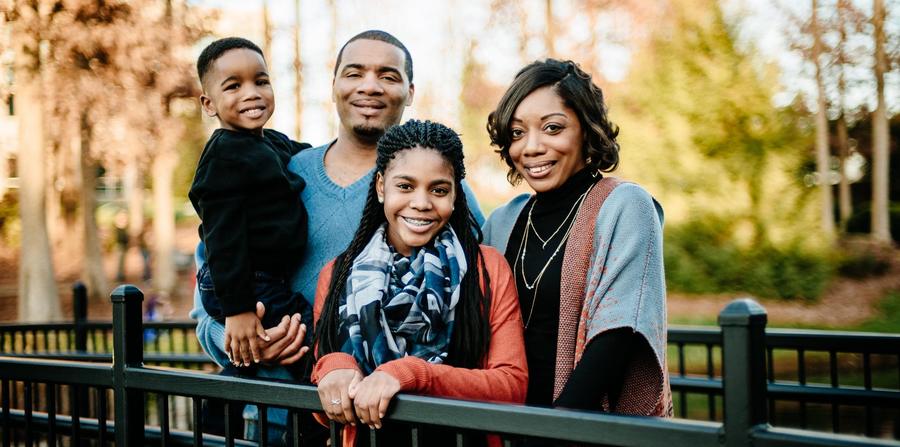 The group wants us to crash the idea of code-switching (fearfully changing behavior to accommodate people of a different race), love and embrace diversity, and care deeply about who we elect into various local political offices. 
The community event was excellently emceed by Alvin's friend, Jamie Brown Ph.D. (North Forsyth High School Assistant Principal).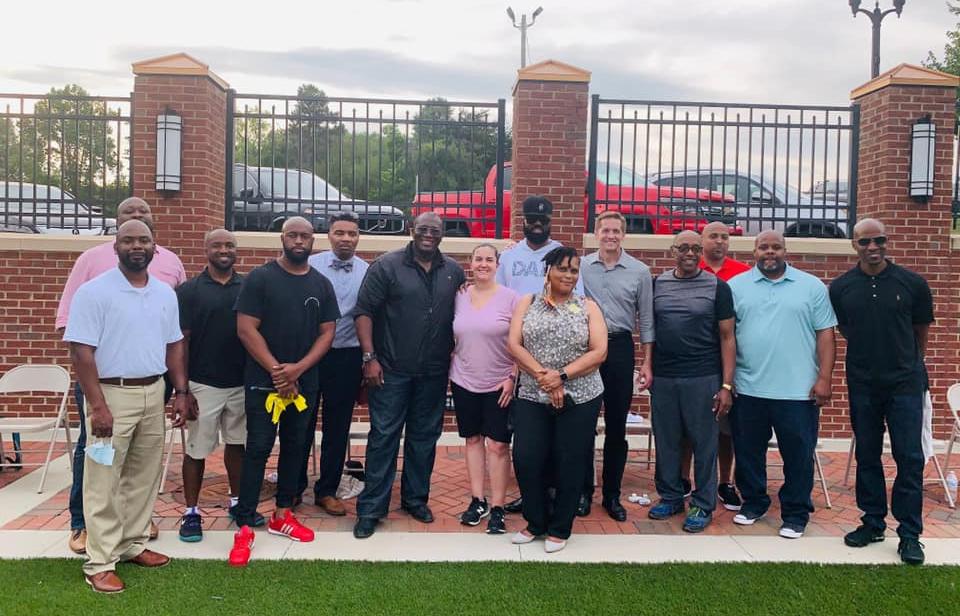 Below is a list of the people who were on the diverse panel along with the comments they shared with the group. I've also included a section with several audience comments shared with the group at the bottom of this post.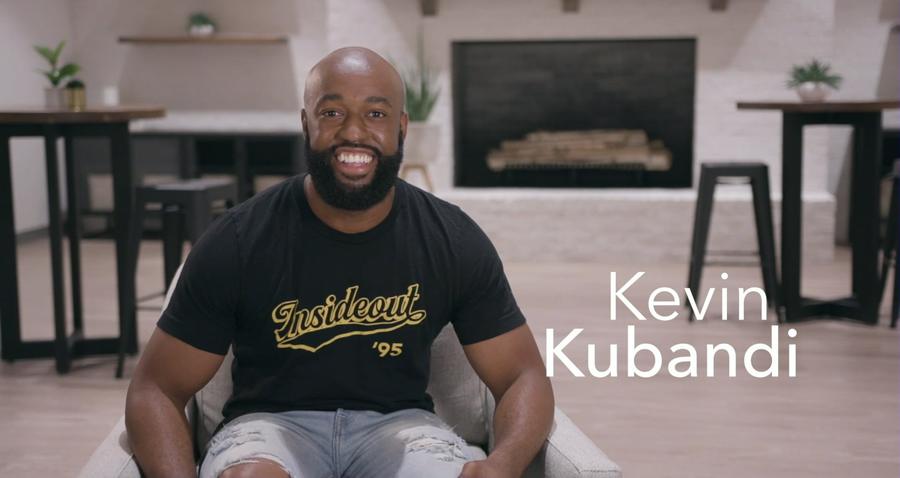 Kevin Kubandi
Youth Pastor, Gwinnett Church (Hamilton Mill Campus) - Linkedin
Kevin started by sharing the importance of bringing people together, and how much we need to care about what God cares about. We will set the course of our future, and this event is a safe place to process our ignorance. We will need heart level change to make our communities and society better.
Kevin later expanded on church history and how often it is not spoken about. As Christians, we should be more transparent about our checkered past and openly communicate about it.
We also need to know how people are speaking into the lives of our children. With leaders of a different race than that of our child, we provide kids an opportunity to experience love from those that society may unfairly consider a threat. We need to see all people as human beings and let these experiences motivate us forward through the tough challenges of racial reconciliation.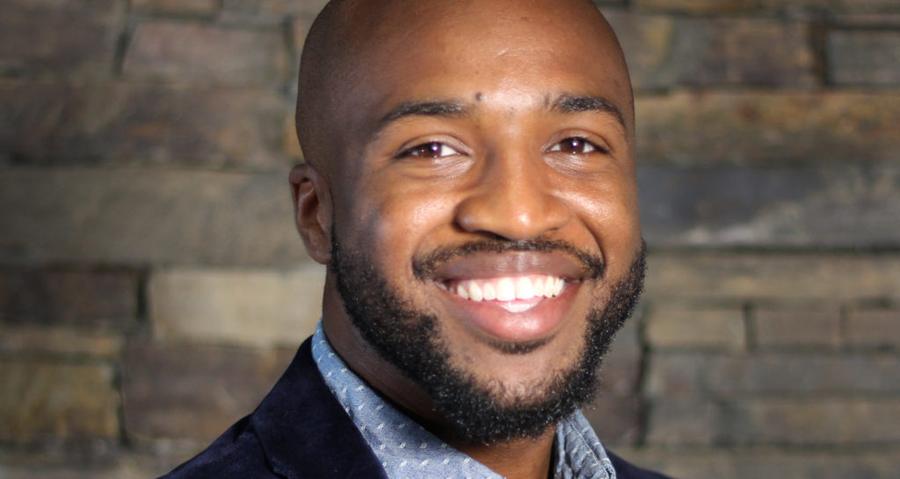 Corron Boston
Associate Student Pastor, Sugar Hill Church - Facebook
Corron first shared about how we must seek to understand before seeking to be understood. We all want to be heard and feel good. As Christians, it's our responsibility to lead the way.
Mr. Boston believes that we need raw authenticity where we can share openly, especially in these uncomfortable topics. We'll need both passion and education to will help us make the necessary changes. And, we need to do our research and be a bridge-builder as we become part of the solution and not contributors to the problem.
As the first black pastor in over a hundred years at Sugar Hill Church, Corron has the opportunity to help the church better reflect the community's diversity.
Corron also expanded on how we don't need to be color blind, and ought to instead see and celebrate color as well as our differences.
Ultimately, we're talking about the root problem being a sin issue. We must fix the heart and the only way Corron knows how that happens is through a relationship with Jesus Christ.
Moms are saying to their black kids to be careful and to be twice as respectful. Officers need to create safety and space so black people no longer have to be responsible for disarming a police officer.
Let's be sharing our perspective with others and recognize our own biases. And together we can work on the hearts that make and enforce the laws.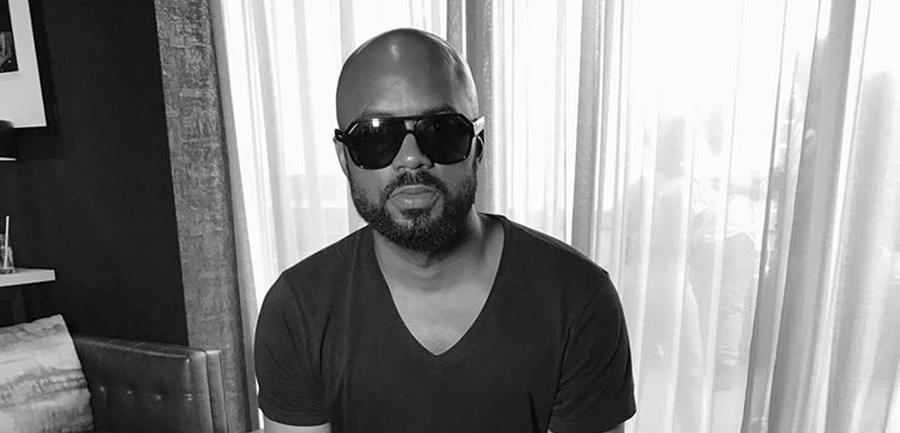 Ahmad Perry
President of APE Business Solutions and founder of Generation to Come Foundation - Facebook
Ahmad is a dad, former marine, entrepreneur, non-profit founder, and producer. He started by declaring that change starts with us having this conversation.
During the week, Ahmad wears a suit and tie and on the weekends he wears a hooded jacket and casual clothing (often unfairly associated with thugs). Instead of wearing that suit and tie so people would see him differently, he chose to wear his casual clothes to this forum as a way to push back against the unfair racial stereotype of black men.
Because he fit the same profile and shares the name Ahmad, Ahmad's murder made him question whether he should go on a run that next day. Why must a black many have to even consider this thought in 2020 America?
Ahmad reiterated that he was not sharing his stories because he wanted a handout or for people to feel sorry for him, but rather that we can understand and empathize with the context the black community lives.
When Ahmad was growing up in Alabama, he walked by three plantations on the city's Main Street every school day. His family lacked resources, were in a title one school, and were often targeted and stereotyped — except for athletes. As a door-to-door salesman in Florida, he experienced discrimination in the modern era. In a system that has targeted the black man, Ahmad thinks people that are silent are part of the problem.
He understands there is hypocrisy on both sides of the aisle so we all need to embrace the complexity of the situation and spend the time to sort it out in a fair and healthy way.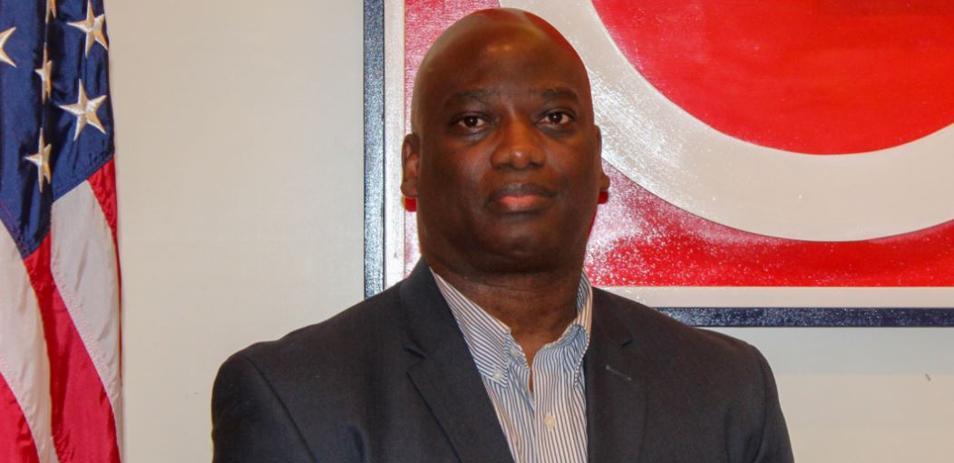 Edward Muldrow
Gwinnett County GOP Chairman - Facebook
Edward recently advocated for a local sheriff to make a statement in regards to the recent protests from the murder of George Floyd. While he didn't know how that contributed to the following actions, the sheriff ended up marching with the protesters. Speaking up can make a difference or at least contribute to making things better.
Since Edward has trouble sleeping, he'll often go on a walk around his neighborhood and recently the police were sent to question him when he was out late walking near his own home. Immediately, he called the police department to find out why someone was bothering him by his house.
Edward also went on to share how he and the black community appreciate people taking steps forward and wrestling with these charged issues. Whether we are black or white, republican, or democrat, we are all human souls.
We need to show respect across the board on and for both sides, and we should not have to over-accommodate white people because of fear. We must move past the idea of black people "staying in their place". Mr. Muldrow also expressed his concern and call to be careful about hate crime legislation because we begin policing the thoughts of people.
Let's have a love for humans beings of all types. We are all in this together.
Melvin J. Everson
Vice President of Economic Development, Gwinnett Tech College - Facebook
Melvin, who spent 22 years in the military, started by saying how we must give God all the glory while also articulating how it takes horrific events as we've recently witnessed for us to change. We should not be posting on social media unless it can be constructive, and ought to be bridge builders bringing people together.
He also heard a statehouse speaker say that they needed to keep abortion otherwise the black community population would overtake the whites. These and other comments have been so hurtful.
Melvin has also fought against discrimination as a state commissioner. There was a bank in the Atlanta area that denied a loan because of their zip code but a bank in another area easily approved it. That bank was using racial considerations for their decisions and the case was won resulting in the bank being fined $1.5 million for the violation.
Melvin was born moments after his mother left the fields picking cotton. In World War 2, his father witnessed the mushroom cloud of the atomic bomb dropped on Japan. His father told him to keep his head up because he lived in the greatest nation in the world (even within and amid its troubled racial discrimination).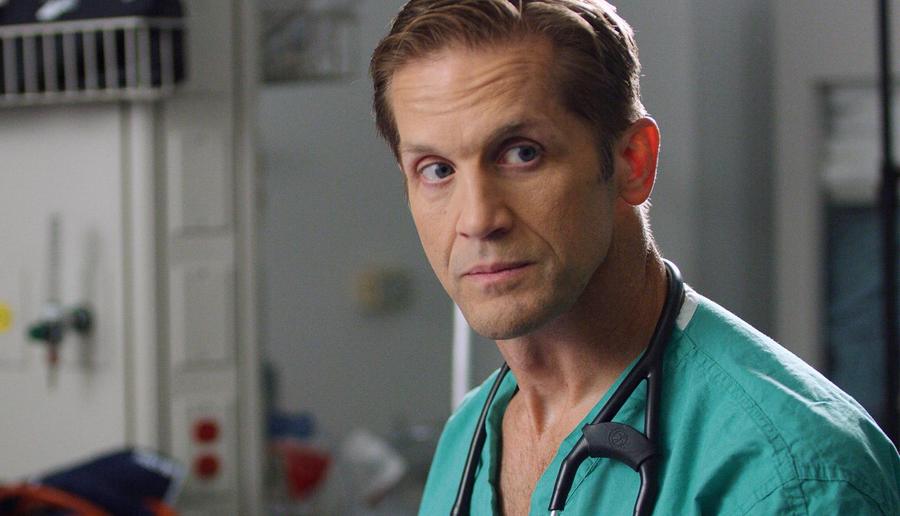 Richard McCormick
Candidate for the 7th Congressional District of Georgia - Visit website
Change starts with a relationship and us making sure everyone can answer the question, does somebody love me? A former Marine, Richard sees every one of different races the same and that we all bleed red. Let this be a time of ministry, to love others, and while not callously offending others so we can state our opinion.
Let's embrace elections and get the right people into the right offices. Authority and power corrupt, so we must embrace accountability and remember that we are the sum of our friends. Intervene in the lives of others and speak up when you need help. We've made progress, but we've got a great deal of work remaining.
While this Sugar Hill event cost $600 to cover the required insurance, it was worth it to bring people together.
This national problem hurts us. But we can each make it better. We need to intentional policy because what our governments decide will dictate what happens to our children (including his son going into the marine corps).
If you're being discriminated against, tell a friend that will advocate for you. If you're not being let in the pool, go to the pool with your advocate. If that loan gets denied because of your race, go to the bank together and find out why the bank down the street approved it and they did not. Let's stand up to instances of discrimination with the cooperation of those we love. Make sure we get a robust response to the reason you were discriminated against. 
We need to start with love. Let's embrace authentic relationships with real people. When we study the Bible together, something special happens. The perfect solutions start with the Lord and his sacrificial example to us. When I saw a protest with a black woman protecting a white man, it profoundly impacted me in a positive way. When someone sacrifices themselves for someone who is their enemy, it changes people.
Our solutions start with love and relationships and turning away hateful rhetoric.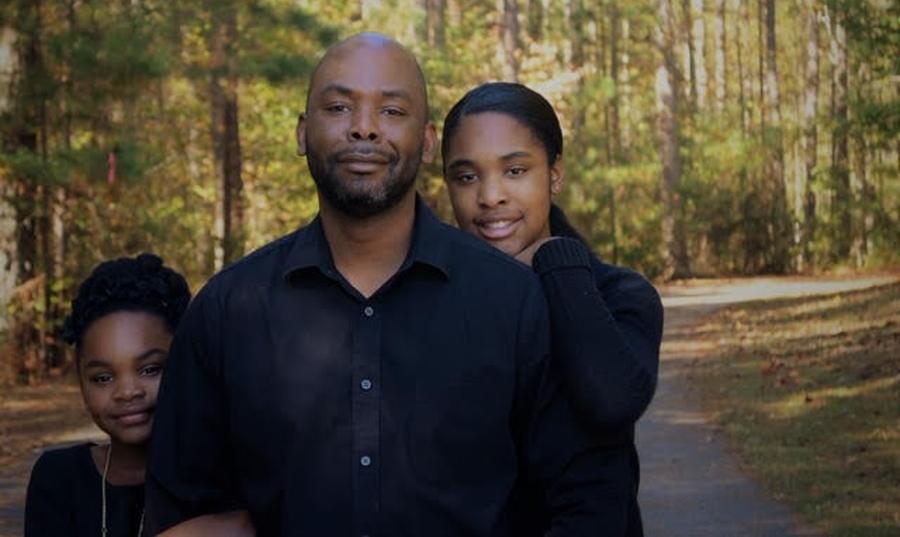 Dewayne Gaines
Environmental Engineer - Linkedin
Dewayne shared how we start change by dropping our stereotypes. It's lazy for us to label an entire group based on anecdotal ideas or experiences. Instead of painting everyone with broad brushes, let's instead get to know the individual and spend the time to find out who they are as a person.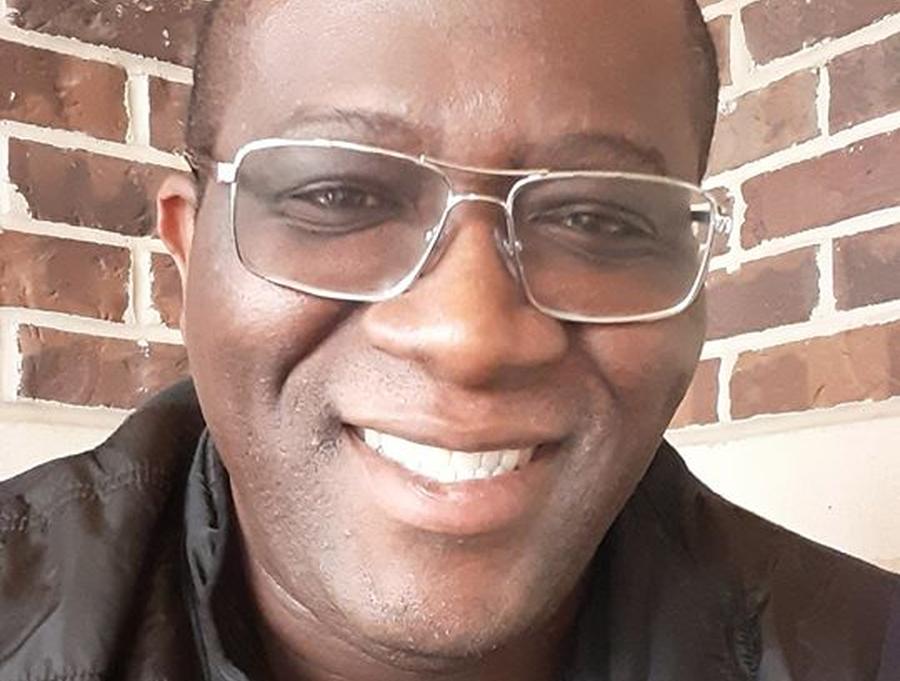 Yahanseh George
Father of nine, Yahanseh is a Youtuber, media personality, and entrepreneur who loves people - aka YG Nyghtstorm - Visit website
Black people hate black-on-black crime. Black people are aware of this and it's important to appreciate that the black community has generational PTSD. This awareness of our pain and inner conflict just doesn't make the news because it fails to paint preferred media narratives.
On this issue of racial reconciliation, the church is divided. In 2008, one of Yahanseh's son was killed as well as another person he got connected with. Losing a child is one of the most hurtful experiences a person can endure, but when two people who disagree that also share the same pain come together of different races, it's transformational. We need to stand for justice and get people to care by making what's happening real to them. We're ready to do this, are you?
In 1992 while he was homeless, Yanhanseh was robbed and beaten by black people and then peed on by three white kids. Should he hate all black people and white people? No, but it required the love of Jesus for him to forgive. We've all been victimized by someone. But we can't simply push and fight each other,  we need to change instead and Christ sets the example. We have more in common than we recognize and together, we can fix these problems and create peace for all.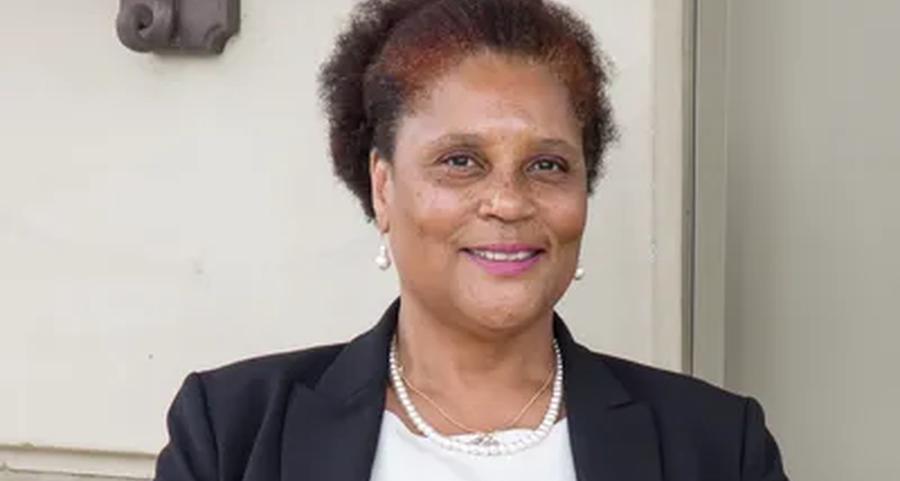 Patsy Austin-Gaston
Candidate for District Attorney, Gwinnett Circuit - Visit website
Patsy is running for Gwinnett County district attorney and does not want us to sugarcoat what's going on. We must lean into the hard facts including the United States' history of inflicting pain and suffering on the black community. Slavery never ended, it just evolved into other forms of discrimination.
Patsy's parents moved her to New York so she could have a fair chance at life. She believes we need to stop teaching children to hate others and instead teach them to embrace each other. We need justice now and working together we can end the problems like mass incarceration.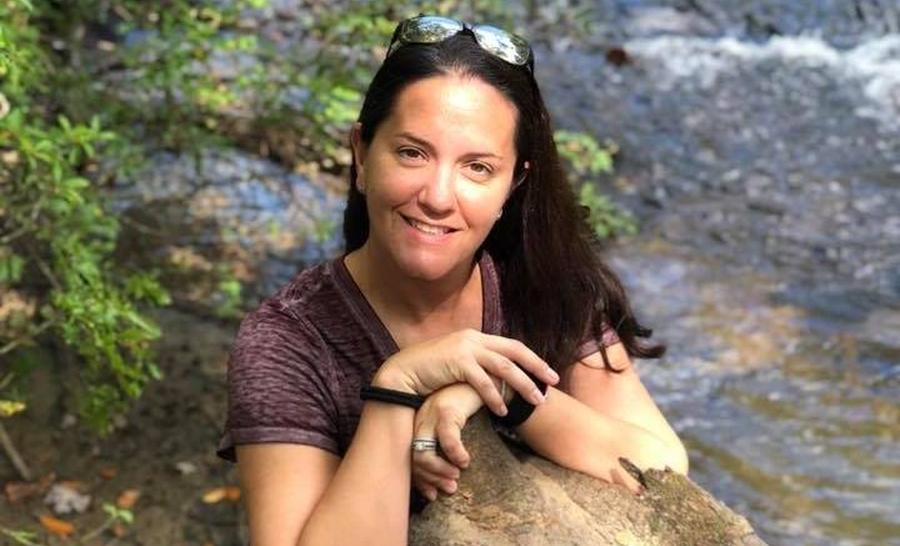 Diane King
Gwinnett County Police Officer - Twitter
Diane has been a police officer for seventeen years and lived in Sugar Hill for nineteen. She also attends Sugar Hill church, but didn't experience hate until high school. After some black girls were going to beat her up because a black boy liked her, it was a black man who stepped in to send them off and save her life or at least a nasty fight. Diane was taught to "never judge a book by its cover".
In recent years, her cop car was torched by some reckless kids and is scared that there is a target on her back as an officer because of what someone else did. How George Floyd was treated was wrong and police in her department are trained not to treat people the way George was. Each department is run differently and we need to treat issues on a case-by-case and by the department.
At the recent protests in the area, she was moved by the teenagers who sang and prayed for reconciliation, but many of these protesters also lobbed horrific statements as they left the event because of her identity as a police officer. Regardless of some of their poor treatment, she responded to their evil with kindness and we all should do the same. Treat people the way you would want your mom to be treated, Diane reiterated.
She's teaching her girls and we need to teach kids to love and provide fairness to all. She's doing her part to spread it and so can you.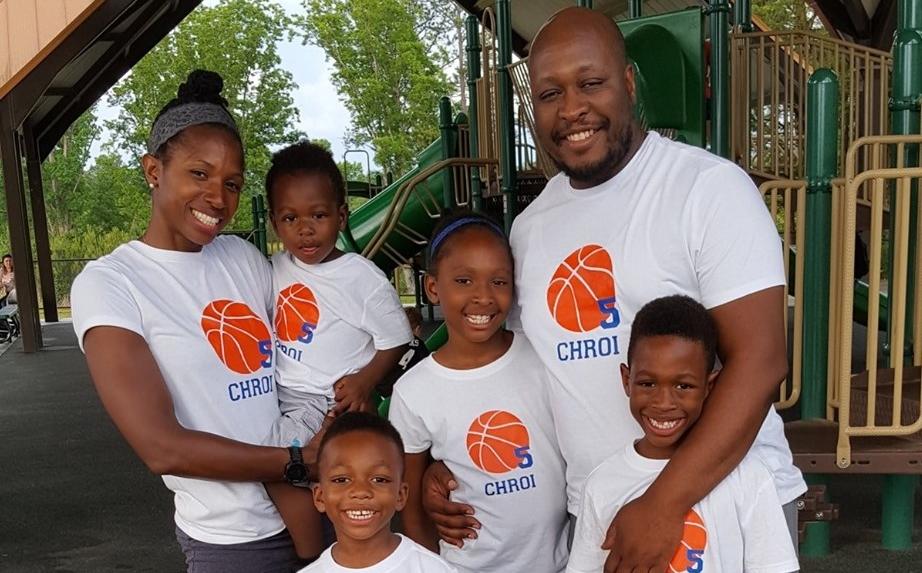 Chris Johnson
IT Professional - Facebook
Chris pointed out that the protesters want change now, but unfortunately, the process of change is slow. We must be persistent and patient with our actions.
After Martin Luther King Jr., it's been anti-climactic and we've lacked the force to make the change after those events. We need to keep things moving forward even after the emotion of the moment dies down.
Audience Members
During the event, audience members had questions to ask and commentaries to make. Here were some of the noteworthy moments.
I've lived in the community for ten years and when my black husband called the police on a white resident, one of the officers sided with the white man. It hurts and were and are scared. We want to feel like we're wanted in our community and when people try and social block us from going to the pool, it hurts. How do I protect my kids who will face discrimination? Conversations are good, but we need to change and we need solutions.
One lady shared how she was at the march on Washington with Martin Luther King Jr. But, our country got complacent and we didn't finish the job. We thought we arrived but there is still work to do.
When black men are struggling to survive and they're introduced to ways to make a lot of money quickly by selling drugs, it's a tough temptation to deny. We can't look down upon them for taking that path but must instead reach out to help them with empathy.
How we dress dictates how we're treated. Please speak to your friends and family because we've been trying to do this for years, and no one has been listening. We feel like we're spinning our wheels.
Jesus saved my life, but it was a challenge to reconcile Jesus with how the church has perpetuated racism.
We need to start by looking at the person in the mirror. What biases do we have? What biases do I have?
Unfortunately I've had to have the same conversation about being a young black person in America with my son that my mom had with me when I was 16 years old. We're scared for our children and depressed that I may have to have the same conversation with my grandson if none of this changes.
We need to recognize that not all white people are racist and not all black people are a threat. But, black people default to not a racist when white people default to black men as a threat. We want to see black men defaulted to not-a-threat.
The black community needs non-black allies to speak up and support them. We need to pass on love, not poison. We need to listen to each other's stories. We need the black community to represent excellence.
Created on .
Last updated on .