[Event] Learn How To Succeed As A Freelancer [June 22]
Join us on June 22nd, 2017 from 6-8pm at Roam Atlanta in Buckhead Georgia. We'll kick it off with open Networking and Dinner (Chipotle Mexican Grill), followed by a freelancing success workshop. We'll close the night with a freelance question and answering session. 
The Ticket price includes the workshop, networking, dinner and a physical copy of Path Of The Freelancer: An Actionable Guide To Flourishing In Freelancing.
Early bird pricing ($15) for the first 25 registrants.
Register For This Freelancing Event
Event Agenda
6:00pm-6:30 - Sign-In + Open Networking
6:30pm-6:45 - Share about our partners
6:45pm-7:30 - Eight Achievement Of Successful Freelancers
7:30pm-7:50 - Questions & Answers
7:50pm-8:00 - Closing remarks
Freelance Success Workshop Details
What comes to mind when you hear the word "Freelancing"? For some, freelancing means financial freedom and flexibility of time. For others, the promise is not quite that simple. For most, this sought freedom seems to be an elusive vision never coming to fruition.
After eighteen months in, I had faced numerous obstacles preventing my success as a freelancer. By overcoming each one, I learned how to structure my work so that I could not only survive, but flourish on this independent track. It was here when realized eight vital goals that must be conquered and sustained to succeed as a freelancer.
The best way to make the most of your freelancing career is to better understand what to expect from the journey and how to prepare for it. Clear financial and personal goals give us an advantage and clarity when we move forward as freelancers.
This event will help prepare and empower you for the journey and will leave you with a copy of the book to dive deeper into the concepts shared.
Register For This Freelancing Event
Event Hosting Partners
Event Promotional Partners
Learn About Our Partners
Roam Buckhead

We get it. Loud coffee shops and makeshift home offices just don't cut it. That's why Roam's coworking spaces are intentionally designed to accommodate an ecosystem of businesses—big corporations and small businesses, for-profits and non-profits, millennials and baby boomers, creatives and CEOs. Our workplaces allow members to connect with others, work productively and grow their businesses. Learn more...
Chipotle Mexican Grill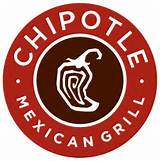 When Chipotle opened its first restaurant in 1993, the idea was simple: show that food served fast didn't have to be a "fast-food" experience. Using high-quality raw ingredients, classic cooking techniques, and distinctive interior design, we brought features from the realm of fine dining to the world of quick-service restaurants. Learn more...
Hubspot User Group Atlanta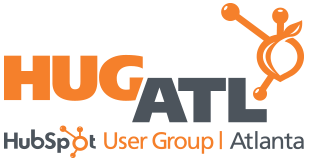 A HUG consists of HubSpot users, non-users, and inbound marketing professionals that meet in person to learn about inbound marketing best practices and about HubSpot software. HubSpot is growing businesses all over Atlanta, and our HUG ATL events help connect and share the secrets of that growth. Learn more...
EntreHolics Business Labs

In 15 minutes or less get proven examples, tools and vetted vendors you need to execute critical tasks in your business with low cost and high quality. Not tomorrow. Today. Learn more...
Joomla User Group Atlanta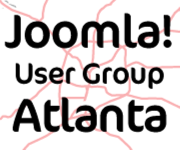 Meet others in your local area who want to build websites with Joomla! They aim is to provoke conversation and encourage discussion rather than to bore people with endless Powerpoint slides. Learn more...
Remotely One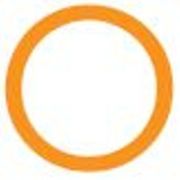 RemotelyOne Atlanta connects co-working and teleworking enthusiasts to help foster a community of location-independent professionals. Our goals are: to be productive through social accountability, experience different co-working spaces throughout the city, reduce the feelings of isolation and cabin fever, share best practices and socialize with other teleworkers. Learn more...
Path Of The Freelancer
Freelancing Is Difficult. Are You Ready For This Rewarding Challenge? After the shutdown of his marketing firm, Jason Montoya unexpectedly had numerous business owners and non-profit leaders requesting his help to solve their organization's communication problems. 
Facing numerous challenges as a new freelancer, he quickly integrated his business insights to move through the many familiar obstacles he faced. He then began sharing with other freelancers a framework of eight vital achievements that took him to a state of personal and vocational flourishing.
Behind the covers of Path Of The Freelancer, Jason dives into these mile markers, unveils a blueprint and shares personal stories to help guide and equip other freelancers in their difficult but rewarding journey.
Learn more about Path Of The Freelancer and access freelancing resources here...
Can't Attend the event, but want to learn about the eight achievements?
Buy The Path Of The Freelancer On Amazon Here.
Created on .
Last updated on .