This One (Additional) Ingredient Helps Finish Your Blog Well
You've just about finished writing your blog post, and now you're wondering, how the heck do I finish it well? 
I've found myself in this position more times than I can count. In fact, finishing a blog post is the hardest step in
the writing process
. Actually, finishing anything is hard. By the time we get to the finish line of a project or season, we've used up our energy and we wonder how we'll get to the finish line. The last leg of the race is always hardest.
So, how do we close it out well? And, how do we send off the reader in a sticky and powerful way?
In
an earlier blog post
, I wrote about how we can quickly communicate what is at stake as a way to keep our guest reading. On the flipside, how do we complete our message so our reader remembers it long after they've finished reading and left the page? I've got three ideas to move us in the right direction, so let's get started.
Visualize How To End A Blog Post
Imagine the end of your blog post as a funnel, wide at the top and narrow at the bottom. Our goal with the ending is to take our content and feed it into the funnel outputting a concise and precise take away for the reader. When we began our write-up, we're pushing the reader to continue reading, ideally by evoking some emotional connection. When it comes to our end, we want to pull our reader past the finish line by clearly delivering our message in one focused point. How do we say what we've already conveyed, but differently and in a simpler form? Visualizing the ending as a funnel makes ending blog posts easier.
What We Can Learn Of Endings From Ending A Company
When I made the decision to
shut down our marketing company
in 2013, I wanted to ensure we ended well. Doing so, meant we brought the team and community along with our decision, our reasoning, and our journey from the beginning. Most of the time when companies are sold or shut down, they simply disappear leaving everyone dazed and confused. That was the opposite of what I wanted to accomplish with the ending of Noodlehead Marketing. It was clarity, communication, and unity I was looking for in the midst of this shutdown process. 
When we close our blog posts, we want to bring clarity, communicate our message effectively, and unify the themes and ideas we've brought to the table in a focused and memorable way. The key to doing this well is to place ourself on the shelf and place ourselves in the shoes of our reader. What is the best way I could communicate my intentions? 
A Lesson On Ending From Ender's Game
In 2013, I saw the movie Ender's Game after NEVER reading the book (How did that happen?). The ending of that film disturbed me in my viewing and years after because of what happened. (Spoiler Alert) I was traumatized to find out that the boy was manipulated to kill off an entire alien race, and he didn't even know it until after it was over (He thought it was a simulation). 
The film shook me to my core and left me in a daze contemplating this extremely challenging and morally difficult situation. It was months and even years later where I spent time processing this film's ending. 
Not only do we need to funnel our message into a concise point that conveys our intentions, we also want to do it in a way that evokes an emotional response, like Ender's Game, that will carry the message beyond the words on our page.
Alright, Let's Practice Ending Well
Well, I've certainly set myself up for failure on this blog post with such a lofty and heavy goal. If there's any post I need to end well, it's the one where I teach you how to do it amazingly well!
What have we covered along the way? 
We want our ending to progressively get more focused until we're left with a single powerful and memorable takeaway.
We want to place ourselves in the shoes of the reader and bring them along in a way they can understand.
And finally, we want to evoke an emotional response by delivering on the promise we gave at the beginning, what is at stake here?
The Most Important Ending
Maybe the best way I can help us discover how to end the little less important things in life, including our blog posts, is to explore the most important ending for all of us. Many of us will face the end of relationships, careers, businesses, and projects, but the most significant ending will be our death. The moment when all we've done comes to a conclusion. Knowing we'll face this milestone, we begin thinking about our legacy (at least I do!). And legacy is about ending well. What have we left behind to those in our family and community as we've parted ways with them? 
When we go down this road thinking of legacy, we begin consolidating the journey we've gone through into key points along the way. We visualize the funnel.
Then, we begin thinking about the people we're leaving behind. How will our absence affect their lives? We'll want to bring them along, and bless them in our departure.
Lastly, we'll want to leave behind powerful relationships where we made people better and
lifted them up
. We'll want there to be an emotional response on our exit because it indicates we've done what we've set out to do.
The best stories come from challenging experiences and deep thinking. The reason so many endings let us down is that the creators don't take the time to go where they need to in order to bring out the best conclusion. Sometimes it means we go places we don't want to go!
Finally, we give an unforgettable takeaway. This is our key to finishing well, and the way we can end our blogs effectively. Take the time to lean in, reflect, and think deeply about your ending.
In our blog's conclusion, we'll simply ask ourselves, what is my parting gift to the reader? And, we'll make it memorable.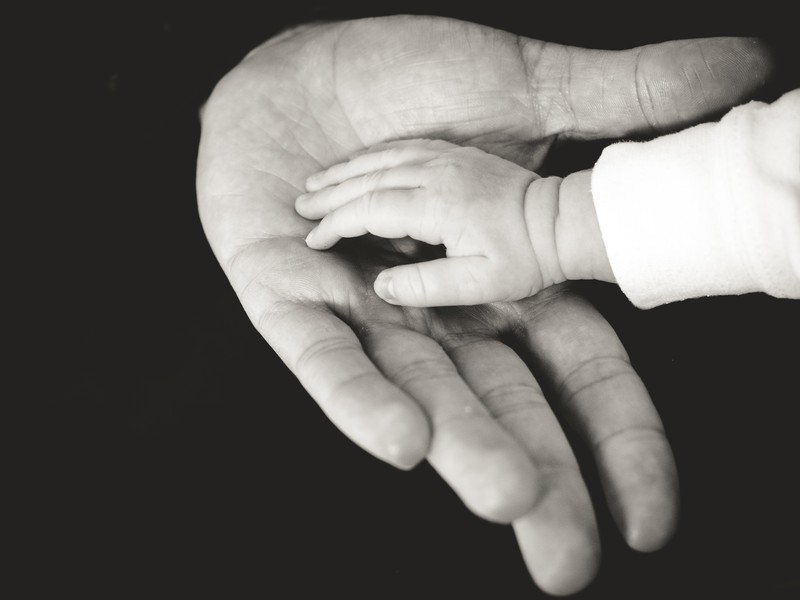 ---
Created on .
Last updated on .