Your Comprehensive & Practical Guide for Mission Trip Fundraising
"We believe that one of the most significant faith-building experiences of someone's life can take place on a global(x) journey (mission trip). Give hope to others, enact positive change, explore other cultures, expand your worldview, or see God in a new light. It all happens when you step out of your comfort zone and into a global(x) journey (mission trip)."
As Christians, we're called to embody and share the good news about Jesus with others. A mission trip is one of the formative ways we can carry out this mission and deliver hope.
---
And part of this transformative process includes raising money for the trip and the organization we serve. It is an opportunity for us to both trust God for his provision and to act in faith that He will provide.
Oswald Chambers states this idea as follows.
"When it comes to taking the initiative against drudgery, we have to take the first step as though there were no God. There is no point in waiting for God to help us— He will not. But once we arise, immediately we find He is there." - Oswald Chambers, Taking the Initiative Against Drudgery
This informs how I think about fundraising for a mission trip. We take responsibility, proactively doing what we can, and then, expectantly, we wait to watch what God will do with our faithfulness. And God involves people as He supports us. The beauty is that God meets us where we are and fills the gaps. Whatever we bring to the table is what he'll work with. And the exciting part is how and through whom he'll surprise us along the way! 
Every time.
A Mission of Mission Trips — And a Blueprint To Help You
One of my goals is to take each of my children on a mission trip before they graduate. In 2022, Madison and I went to Monterrey Mexico. In 2023, Madison, David, and are going to Honduras. This is part of my parenting mission to help them grow in their relationship with God, strengthen our relationship with each other, and get them outside their American bubble.
In the rest of this article, I'll share my plan for 2022, and what we used for our 2023 trip (as well as the plan we'll use for other service trips). I'm sharing this to help others more easily and effectively succeed in both understanding what's required to succeed and to succeed at their fundraising effort.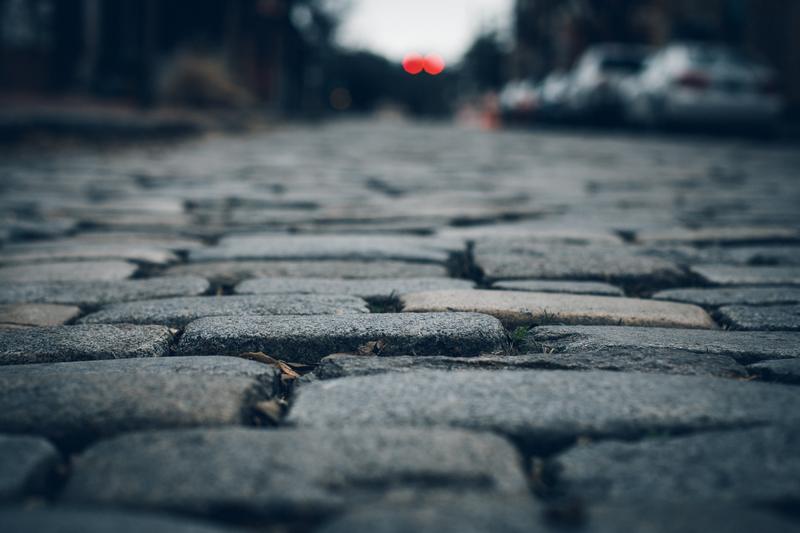 To Fundraiser or Pay Your Way? 
"When it comes to raising support, it's your role to ask, and it's God's role to provide. In fact, he usually provides from unexpected places, which helps serve as a reminder that it's God providing, not our relationships, influence, or skill. Raising support puts you in a position of dependence on and trust in God." - global(x)
It is a vulnerable act to ask for help. Opening up the possibility of being ignored and rejected does not feel good. The act requires humility and faith. It demonstrates our awareness of how dependent we are on God and others. It also provides an opportunity for God to work in unexpected ways and for people to be involved in something amazing that they would not have been involved with outside of our ask. 
So while you might be inclined to sell cookies, or fund the mission yourself, I'd encourage you to embrace your dependence on God and His people, at least in part. Part of the transformative process includes the fundraising aspect of the mission. It's the process of asking for help that God uses to transform us into the likeness of Christ. You may be someone who has the means or who thinks they need to earn the help, but perhaps those are the very things that God wants you to work out in your mission trip fundraising effort. If you do have the means, you could explore ways to fundraise and leverage those resources through a matching donation type of campaign or to direct funds toward your team members.
And lastly, asking for help is a wonderful opportunity for us to connect with family, friends, and the community. Based on my 2022 and 2023 fundraising, I recall multiple stories of reconnecting with friends and family with which I had not spoken or connected for many years. This activity rekindled those connections and has been sustained since.
You don't know what lies on the other side of the journey, but we can be sure that it includes many good blessings.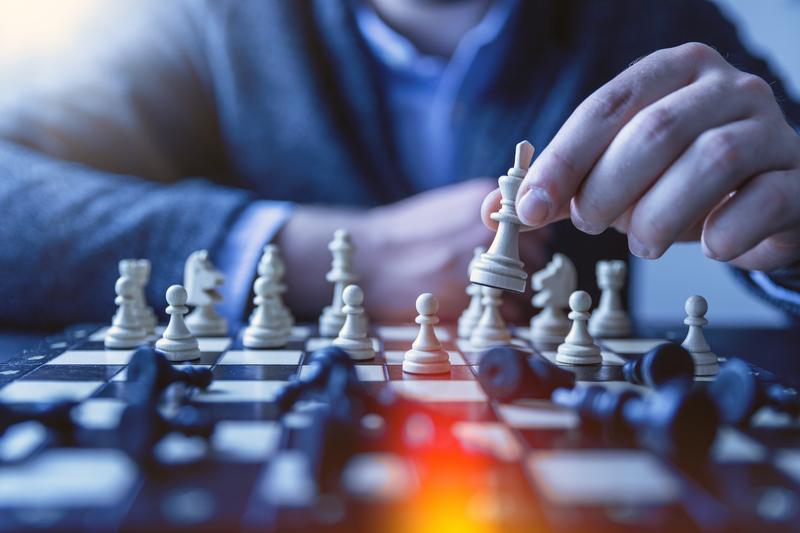 A Fundraising Strategy
As a husband, father, freelancer, and participant in a community, I've got a lot of things going on in my life. So for 2022 and 2023, I'm inclined to plan effectively, execute efficiently, and knock out the task of fundraising as quickly as possible. I value margin in our lives and so I prefer to pro-activate instead of procrastinate. This means I like to get everything planned and launched early (letters, web pages, videos, graphics, etc…)  and then simply move into outreach mode until the goal is accomplished.
But, just because we are deliberate and proactive doesn't mean it will automatically succeed the way we expect. Discernment is vital here because sometimes God may want to close the door to us going or he may want to provide an opportunity to build our faith where the fundraising is more difficult and last minute than we expected or hoped. Sometimes we can do everything right, and it won't be enough. So, it's best to hold the results with an open hand and trust God for the outcome.
And where we have control and responsibility, we'll follow the directive from Jesus' parables of the talents. Whether we have 1, 5, or 10 talents, we'll focus on stewarding these talents with excellence.
Based on the talents we've been given, I take an approach to fundraising that involves all the people I know, communicating with them through the medium (letter, email, messenger, in-person, etc…) they're most likely to receive and respond to. We then prepare our message for those mediums while making it as easy for them as possible to respond to the ask. And, we proactively provide any information we expect they'll want to know as they figure out how they want to respond.
Hitting the Numbers
When it comes to fundraising, start with the end in mind and slice it into small manageable pieces.
Here's an example.
According to Global(x), the mission coordination organization I go through, the average donation is between $50-$75. So, to reach $2k raised, we'll need 40-50 donors. If one out of three people we reach out to gives, then that means we each need to reach out to 150 people to hit our goal. Adjust the numbers to your context.
In 2022, my daughter and I reached out to 231 people and we got donations from 24% of them. While we only needed $4k we ended up passing our goal in two weeks, raising almost $7k in total. This overage went to supporting the team that didn't raise as much as well as additional giving to the on-the-ground missionary organization.
In 2023, two of my kids and I are going to Honduras. The price to raise per person is $2,400 each. We each had to make a deposit of $150 so the total amount to raise is $6,750 for the three of us. If our donation average of $131.15 in 2022 holds, we'll need 52 donations. Since 24% of those we reached out to gave last time, we'll need to reach out to 217 people to reach our goal. We reached out to 231 people in 2022.
With David going in 2023, we can include his friends, small group leaders, teachers, and others in his community. We've got 295 on our list. That gives us an extra margin should our average donation per person drop.
If you're curious to know more about this numbers game and the challenge of rejection, I encourage you to watch the following video as Marie Forleo interviews actress Bryce Dallas Howard on how she leaned into this tension to become a successful actor.
Strategic Actions for Successful Fundraising
How does this strategy rubber meet the road? Here are the steps to take from starting to finishing.
Write a solid letter
Build a messaging home base
Outreach & promotion
Share updates, express gratitude, and followup
Bring your team along
Let's dive into these 5 facets.
1. Write a Solid Letter.
Write a comprehensively concise letter asking for their financial support. It's best to be direct with what you need and ask for it clearly. Don't bury your ask for money into the last sentence of your letter. To the reader, it feels sneaky. The order matters when we ask for help. Simon Sinek explains this in the following video.
When we know why someone is reaching out explicitly instead of veiled, it has a remarkably positive impact. 
What's also vital is to write the message from their point of view. So, I'd recommend after you write the letter or rewrite it thinking as if you were the one receiving it. And to do that effectively, think about what they would care about and how to involve them in your message.
Simon Sinek shares another example in the following short video to give you an idea.
Perspective matters. Write the letter from the perspective of those you are reaching out to.
For the printed and emailed letter, include your signatures to make it more personalized. If you can, especially for the email letter, include photos of those raiding funds and the people you are serving to provide a personal connection. 
Video Letters
Once you get your letter finished, my recommendation is to record a video of you sharing the message of it. Include everyone who is fundraising in the video. Have fun with it and, if there are other family members that are not going, get them all to share a part in the video asking for help. They don't have to be perfect. Just make them as good as you can.
Here are our Honduras and Mexico videos as examples.
2. Build a Digital Home Base
Because I like more control so I can make it easy for people to give, and I'm fundraising for multiple people, I prefer to have a web page on the mission fundraising campaign. This will give them a rundown of what's going on, how to give, and updates on our progress. If you don't have your own blog or website, you could easily set something up using Joomla, Medium, Strikingly, Wix, or Squarespace. 
For 2022, I set up JasonScottMontoya.com/Mexico which is still active and a great example of what you could potentially create. I've got a similar, simpler version of the page for our trip to Honduras in 2023 here (which will grow into the full Mexico version as the process progresses).
For digital sharing, the link is not usually a roadblock but since we were mailing and hand delivering many of our letters we want to make it easy to get to the page to give. If you prefer to use your provided fundraising page, you could use a free service like Bit.ly to create a short URL for your printed letters. A QR code is another option but I'd recommend doing both since many people don't know how to scan a QR code.
For those who are going on a global(x) mission trip, they provide a simple short URL to use for giving at globalx.org/give. You won't be able to house your letter and other media here, but it does make it easier for donors to make donations on your behalf.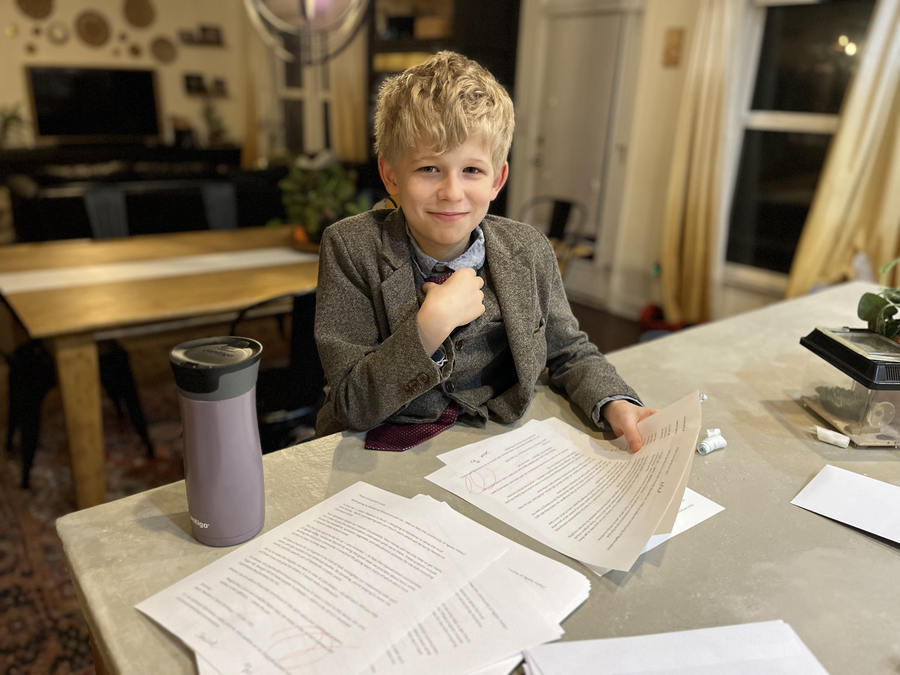 Here are the recommended elements to include on your home base page.
Your letter
A video of your letter
Information about the missionary organization you are working with both stateside and on the ground
A section for pictures
A section for progress updates
A section about what you'll be doing while you're there
Messaging Advice From a Fundraising Expert
A former client of mine, Ellen Bristol (of the Bristol Strategy Group), works with nonprofits to help them improve their fundraising strategies and activities. In 2022, when we were fundraising for our Mexico mission, I shared with her what we were doing and asked for her advice. Here's what she had to say.
Communicate How You're Helping
"...I have just one suggestion. You say you're going to perform Back2Back Missions. You also say you're going to serve poor children. But you don't say HOW you're going to help the children, what the B2B missions will deliver, and how their lives will be better as a result of your efforts. Add those concepts to your outreach.
For example: "The children of the Monterrey slums suffer from a severe lack of hula hoops, making it more difficult for them to stay in school. Our project will provide at least one million hula hoops plus instructions, to ensure their futures are bright."   (PS, no hula hoops were harmed in the making of this commercial.)
This idea may not always be possible if you don't have access to the specifics of the organization you are serving, but if you can get the project details, it will help make a difference in how many give, and how much those who give donate.
3. Outreach & Promotion
When I first began planning the 2022 Mexico fundraising, I thought about sending every letter in the mail to give it a personal touch. After my wife's suggestion to digitally send the letters, I was surprised to discover how many people were fine with and generous to us in our email and social media sent letters.
And as someone who has a digital-first preference for communications, I actually prefer an email to a printed letter because if I'm gonna give, it's easier for me to take that step. If someone sends me a physical letter, I may forget all about it since it doesn't have a reliable process in my life. But that won't be universal, so understand the preference of who you are reaching out to and make sure you meet them where they are at.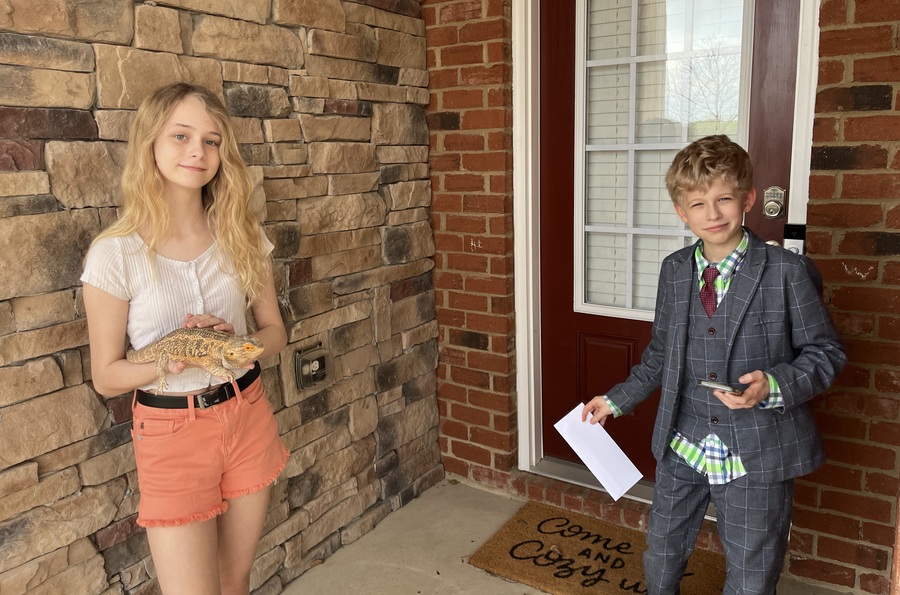 Here's the breakdown for 2022 of how I outreached, the average donation amount, and the give rate by the medium.
Emails = 130 | Average Donation = $142.38 | Give Rate = 16%
Snail Mail = 8  | Average Donation = $550 | Give Rate = 25%
SMS/Social Media = 36 | Average Donation = $115 | Give Rate = 14%
Hand Mail = 51   | Average Donation = $105 | Give Rate = 37%
In 2022, we were able to raise our fundraising need in two weeks, so there was not much follow-up required. But when that type of fast success does not happen, I recommend reaching out to people using a different method each time. Start with an email and if they don't give or respond, send them a text message. Work your way through the options until they respond.
As far as I could track in our 2022 effort, there was only one stranger who gave via public social media posting so I wouldn't recommend relying on mass social media to help fundraise unless you already have a social media following that is likely to respond that way. I generally think of social media as one way to follow up or remind people I've already sent out letters to directly.
Promotion is an exciting part of the process. I've been constantly surprised by people I didn't think would give who end up giving. Some people who didn't give in 2022 have given in 2023.
One time, I brought a bunch of letters to hand out to people at church. I decided to bring one extra letter in case I came across someone I had not thought about. It turned out, I literally ran into one of my kid's small group leaders from years prior. They ended up giving $800, all by God's providence. By being vulnerable and taking risks, we get the opportunity to experience many of God's miracles.
Other Promotional Ideas & Tips
With the internet and social media, there are now countless ways to get the word out and invite others to participate in our mission trips. Here are some quick ideas on how to take advantage of these opportunities
If you send emails, add a signature with a link to your video letter on Youtube or your fundraising page. If your employer is okay with it, consider adding it to your work email signature.
Create a video reel asking for people on Tik Tok, Instagram, or Facebook, to consider giving to your mission trip.
Before you are ready to send letters and actively fundraise, start preparing the way by letting people know you are going on the trip. Talk about it and share mini updates. This way, they will be expectant to get an ask for help or may proactively offer.
If you don't get a response from someone, try reaching out in another medium. For example, if you emailed them, send a text. 
Fundraising Expectations
Using this plan for our Mexico trip in combination with the urgency that came with joining the team a few months late, we were able to raise the $4k we needed within two weeks of beginning the promotion process. I was stunned. We ended up raising almost $7k dollars. The extra $2,820 went towards other team members and the non-profit on the ground.
We recently just finished raising funds for our Honduras trip with over $8k received in a month's time. We only needed $7,200 so we're over $1k in surplus.
Depending on your community, how many you involve, and how much they give on average, you should be able to know ahead of time if you can raise the funds.
Once you have that clarity, you follow the plan, you can expect God to do his work. Realistically, I'd recommend that you plan on the process taking 3 months after you get everything ready and you begin the promotion process. 
Graphic Examples
If you want to create graphics for your page or share your trip on social media, I'd encourage you to check out Canva. It's free and they make it easy to create good-looking images.
Below are some graphics I've created as examples to inspire.
Flip The Number Social Media Donation Game
Donations for Learning More
This was a game one family in our Honduras team came up with for raising funds on social media. They created the number grid you see in the image with information about the trip. The back of the card has a fact to share and the number is how much the person gives to the trip. This family was able to raise over $300 using this game, including from people they didn't expect.
Get creative with your fundraising ideas and get ready to see how God works and who responds.
4. Share Updates, Express Gratitude, and Follow Up
On both our Mexico and Honduras pages, we posted small updates about key milestones, team meetings, and the progression of our activities. Demonstrating trust through communication is a powerful way to motivate people that have donated to feel a part of what's happening and motivate those that have not donated to give.
Gratitude
Immediately after people give, I try and send a quick note and short video thanking them for the gift. Some people send letters in the mail or express gratitude in other ways. What you do is not the most important, but rather that you do something.
Once we've finished the goal, we have a longer letter that we share with everyone we sent a letter to even if they didn't give to the cause. Again, everyone we have invited is a part of the journey and prayers are super important.
Here's a physical letter mailed to me from a friend after I donated to their mission trip.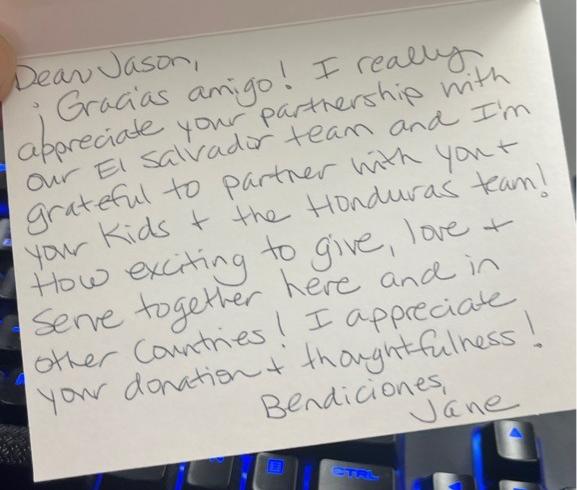 Post-Trip Communication
Once the trip has come and gone, I'll post another letter talking about the trip with photos of the journey. You can see an example of this on our Mexico page here.
While I've certainly gone to the furthest reach in how we go about doing this, you can also keep it simple and simply message people with a quick note and some key photos.
5. Bring Your Team Along
From my experience, mission teams tend to meet before the trip but lack communication about their fundraising efforts between those meetings. My recommendation is that you share with the team your successes and failures. See it as an opportunity for accountability; to stay on top of your fundraising activities. And, see it as a chance for the team to participate and help you.
One specific example would be to post on social media and get your team to like, share, and comment on your posts. That will help increase the visibility of your respective networks. 
If you know the people on your team from before, share your fundraising link with them.
If you create a video fundraising letter, share it with the team. Let them help you.
How To Be A Good Recipient & Responder to Mission Trip Fundraisers
Most people tend to be a recipient of fundraising by a mission trip participant than they are likely to go on a mission trip. While I hope that could change by helping to fund someone going to serve, I'd like to share a handful of tips for recipients on how they can be great at receiving and responding.
Acknowledge that you received the letter.
If you can't give, just say so. Requesters understand the seasons of life and how not everyone can give or give at that time.
If you can't give, know that prayers matter. Whether you give or not, let us know you'll be praying.
If you are going to give, but not immediately, let us know when and how much you plan to give. This becomes even more important the close we get to certain fundraising deadlines. Clarifying, it helps fundraisers know what they need to do or not do to meet the goal.
Be a co-fundraiser. If you want to go the extra mile, consider advocating or asking others to donate to their trip on your behalf. 
Wrapping Up
Unlike me, most people dread the fundraising process. But remember, the process of the trip is just as important as the trip itself. It's an opportunity to become dependent on God, let him develop our character, involve our community, and practically make a difference in the lives of other people around the world.