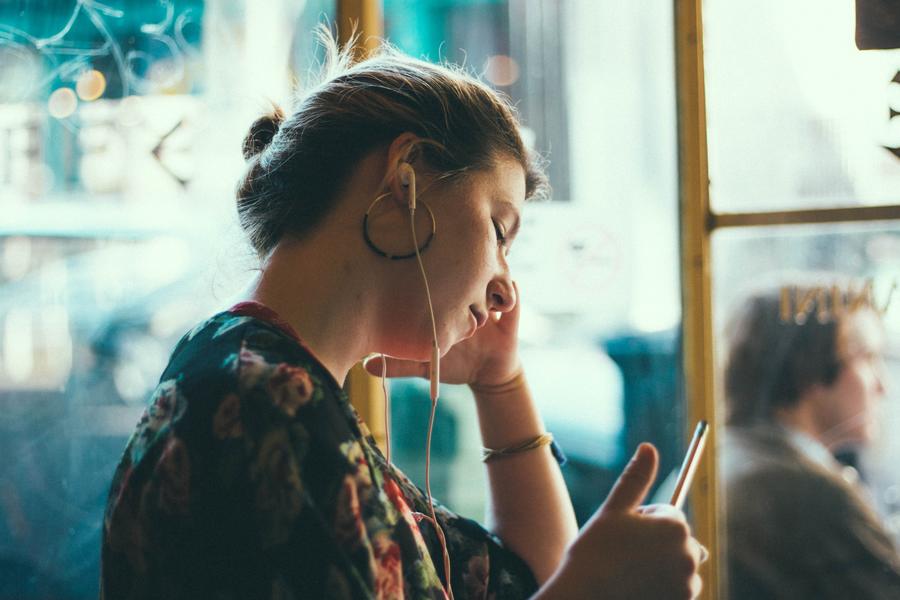 The Master List Of My Podcast Subscriptions
Updated 5/5/2018
If you're curious about podcasting, listening that is, I've got a list of my favorite and top-rated podcasts below. I first got into Podcasting after visiting the leadership conference Catalyst. After hearing multiple dynamic and powerful leaders speak, I wanted to dive deeper into learning from these virtual mentors. 
I began listening using my Iphone's Podcasting app years ago, but I had a poor experience with it. It was frustrating and buggy and there was not a way to share podcasts with people who didn't have an iPhone. Thankfully, I came across
Stitcher
which is a more favorable platform. It also allows me to share podcasts with people and the link they receive let's them listen regardless of their device or installed applications. Stitcher also syncs up my podcasts so I can listen on my phone or desktop.
If you're ready to take the plunge into podcasting or expand your library, here's a list of podcasts to explore.
Leadership, Business, Marketing & Freelancing
I've been a learner throughout my life. It's helped me grow personally and as a leader. Part of this growth has come as the result of others pouring themselves into my life. This growth has also come about as the result of great leaders sharing their insights in ways where many can benefit. The following podcasts have helped me become a better leader, business owner, marketer and freelancer.
Andy Stanley Leadership Podcast: After hearing Andy Stanley for the first time at Catalyst, I was hooked to his focused and effective messages. At Noodlehead Marketing, we would use the podcast as a learning and discussion resource. I still listen to it to this day.
The EntreLeadership Podcast: This podcast is a show based on Dave Ramsey's book, Entreleadership. In the book, Dave shares how he runs his business providing insight and resources to empower entrepreneurs to succeed. This podcast is hosted by Ken Coleman and includes interviews with the top leaders including Simon Sinek, Jim Collins, & Dr. Henry Cloud and many others. If you're a business owner, you should be listening.
Carey Nieuwhof Leadership Podcast: I stumbled upon this podcast with host pastor Carey Nieuwhof. This podcast focuses on empowering church leaders to lead like never before. In most of his podcasts, he interviews leaders including Jon Acuff, David Platt, and Ravi Zacharias. While the focus is on ministry leadership, many of the lessons and insights apply towards running an excellent business. 
Freelance Transformation: As I hit the tail stretch of writing Path Of The Freelancer, I wanted to find out what freelancing resources were out there, and this included podcasts. Freelance Transformation was one of the top-notch quality podcasts on the topic and has become a favorite listen of mine. The show, hosted by Matt Inglot, interviews freelancers who share their stories, and experts who can provide insight to empower freelancers to succeed. If you're a freelancer or a small business owner, I recommend adding this to your list.
Being Freelance: In addition to stumbling upon Freelance Transformation, I also found the wonderful podcast Being freelance hosted by Steve Folland. In this show, Steve interviews a different freelancer each week where they share their inspiring freelancing story and wisdom with the listeners. It's a fun and enjoyable podcast, and one all freelancers should be listening to.
The Science Of Social Media: This short little podcast provides practical and powerful insights on how to get the most of your social media marketing efforts. The podcast is created by Buffer, a social media sharing tool I use for myself and many of my clients. If you want to get more effective at social media marketing, subscribe to this podcast.
Akimbo by Seth Godin: A great extension of Seth Godin's blog. If you want to think uniquely about business and marketing, this is the podcast for you.
Faith & Christianity
In addition to personal & business development, podcasting has become a large part of my spiritual growth. From Ravi Zacharias to William Lane Craig, I've been able to learn from some of the best minds of Christian faith. I've split up this podcast list into Active and inactive listening. With a limited amount of time in my day to listen to podcasts, I can't listen to them all, so I've retired a few from my subscription list. It's not to diminish their value, it's because I've spent so much time on them I want to explore other perspectives & approaches. Let's start with the faith-based podcasts I currently subscribe to.
My Active Listening
North Point Community Church: After I heard Andy Stanley speak at Catalyst, I sought any resources where I could listen to him regularly. Above I mentioned his leadership podcast and this one is where his church's sermons are broadcasted. I listened to these messages for years before actively becoming a part of Gwinnett Church, a satellite campus of North Point Community Church.
Q Podcast: Q Ideas is a neat organization founded by Gabe Lyons that brings multiple perspectives on each topic presented. I think of them as a Christian version of TED. Stay curious. Think well. Advance good.
Unbelievable?: This podcast hosted by Justin Brierly is a radio program out of England that facilitates debates between Christians, Atheists, and alternative religious folks. In the archives, you can find debates on the existence of God, the nature of God, and the Bible. It's a great podcast to explore different perspectives and provides a better understanding of people we Christians disagree with. 
Reasonable Faith Podcast: This podcast facilitates conversations with William Lane Craig, a Christian apologist, and analytical philosopher. In these podcasts, Craig offers a Christian commentary on common questions, challenges, and news & events. 
The Faith Angle: This podcast aims to take Christians outside their bubble by exploring various political topics and guest interviews people would not otherwise do on their own. The tagline for the show is "A survival guide for the faithful in trump's America with Kirsten Powers & Jonathan Merritt."
More Great Christian Podcasts
Economics & Money
I enjoy mixing my podcast portfolio up, and these two podcasts do just that. 
Freakonomics Radio: Hosted by Stephen Dubner, this podcast explores the hidden side of everything. If you like economics, interesting stories, and unconventional thinking, this is the podcast for you. I love this podcast and is one of my favorites. 
Open Account with SuChin Pak: This is an interesting podcast I heard advertised on Stitcher. On this podcast, SuChin interviews people and dives into the topic of money, but not in technical sense. For example, she interviewed a family whose father had a gambling addiction. They shared their story of how this wreaked havoc on their lives. She interviewed Bryan Clay, an Olympic gold medal winner who's financial manager stole his money. They discussed his rise to fame and how he moved forward after hitting rock bottom. This podcast contains compelling and inspiring stories around the topic of money.
Sports, News, & Entertainment
Rounding out my portfolio of podcasts are two entertaining shows, one sports podcast, and one geared towards screenwriting and filmmaking. 
You could officially call me a podcast junky, but it's a wonderful addiction that fosters growth and improvement, while also entertaining me. It also empowers me to share these resources with others. I'm grateful to have come across this powerful medium and think everyone should subscribe to at least a few podcasts.
---