Our Project Manager Dilemma: The Birth of IDEMA
This post is part of a series of posts about IDEMA. IDEMA is a process that came out of the Noodlehead Marketing journey. Visit the official IDEMA Hub here.
---
A few years back at Noodlehead Marketing, we believed we faced a big problem. We believed we needed a strong project manager, and it was our 'white whale', elusive as ever.
We thought we had a project management problem, but we really were dealing with a separate problem. We lacked order which prevented the 'right' type of person from being attracted to our organization. When they were attracted, they would leave because, figuratively, we operated as cowboys in the wild west.
It was also a chicken and egg situation. We believed we needed a project manager, but some of our own mess was keeping it from happening.
We needed to work on ourselves before we could attract and keep the type of team member we needed. After churning through several people, we buckled down and decided to build a system to resolve the root problem. We decided we would slice project management horizontally instead of vertically. For us to do this, we needed to establish a system. We began asking ourselves to identify what journey every internal and external project went through.
We came up with a system called IDEMA. It was a filter for excellence and accountability. It was the journey we realized every idea goes through.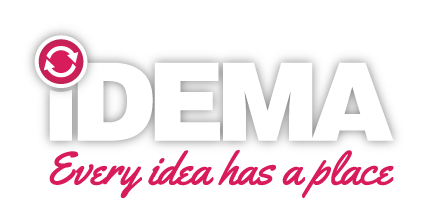 Idea - Capture Our Idea.
Discovery - Establish Intentions & Plan to Sustain.
Execution -Start, Finish & Prepare to Maintain.
Maintenance - Sustain Our Idea.
Audit - Determine Our Assessed Idea's Fate.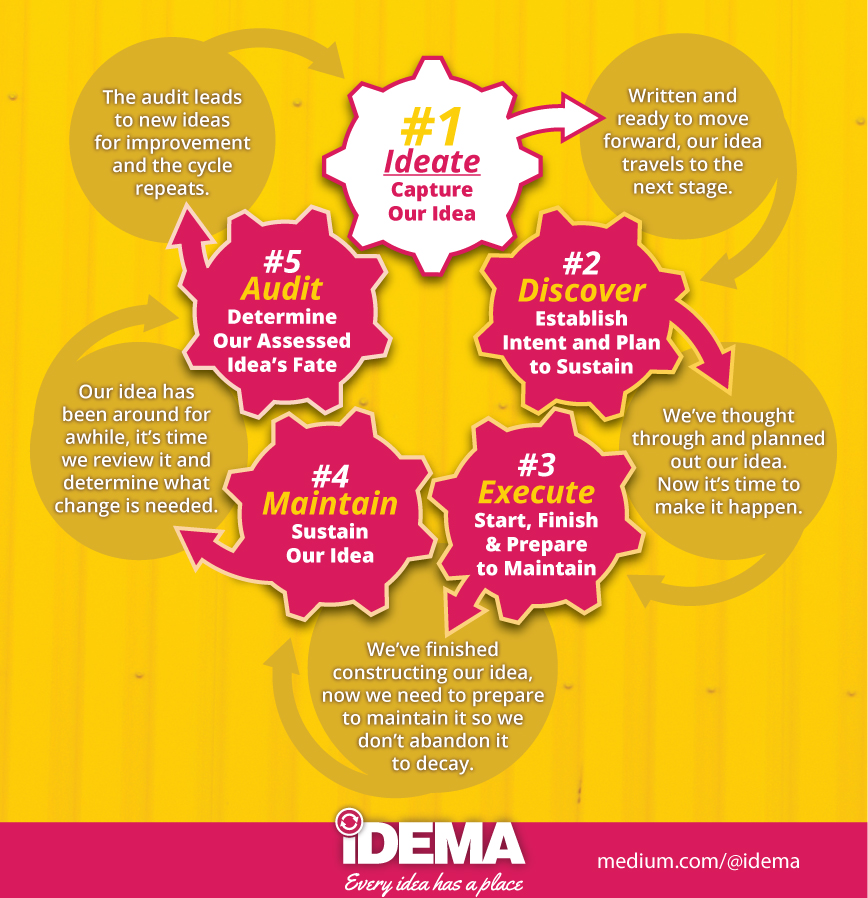 Now that we had a process, we needed to place team members in areas where they were talented. We assigned roles in each of these areas to those of us who were strongest in the respective areas. We created a project manager cyborg from the team members that existed. Any one of us was not the best project manager, but together we were a better project manager than any one person out there.
As we continued to operate we became more effective. A few lessons were unveiled in this process.
First, we had to learn to talk to each other. We realized when we worked together in such an intimate way, our words meant different things, and establishing common definitions to the language we used was key to working together.
Second, we realized it was harder, but more rewarding. Each of us blossomed in different ways. Being unequipped at first, we slowly began to be effective and cohesive as a team. We complimented each other and helped elevate each other to new heights.
This process, and its effect on our team, led us to teaching and implementing it in other organizations. It became a powerful tool which had systemic ripple effects for every organization and individual we worked with.
What started out as a search for a project manager led to a new way of doing things that was better than what we would have imagined. This new system eliminated the the desire for the thing we thought we needed, and it helped us launch a different way of bringing ideas to life.
How could you use IDEMA in your work?
Created on .
Last updated on .