How Can We Assess The Power Of An Idea?
The power of an idea is in our ability to capture it, harness it, bring it to life, and sustain it over time.
I was part of a marketing agency and we had no shortage of ideas. When they came to us they were quickly forgotten. For those ideas we held onto, they were not properly cultivated and were never created. For ideas we launched, we lacked any type of plan to sustain them over time so they faded away. And lastly, ideas we kept became bloated and ineffective at what they were originally intended to do.
So, we decided to map out the life of every idea and build a system to capture and sustain them as long as they served their purpose. The result was the system we call IDEMA.
Ideate → Discover → Execute → Maintain → Audit
These five stages were specifically designed to address the issues I shared above.
Between each stage, we challenge the idea before we move it forward to the next and when we've thoroughly challenged it, we commit to take the idea to the next step. This allows us to commit in pieces instead of the entire process up front. It frees us to discard or refine the idea if it does not rise to the standard we've set.
With new ideas, we simply take them through the stages starting with the first, ideation, as seen in the graphic below.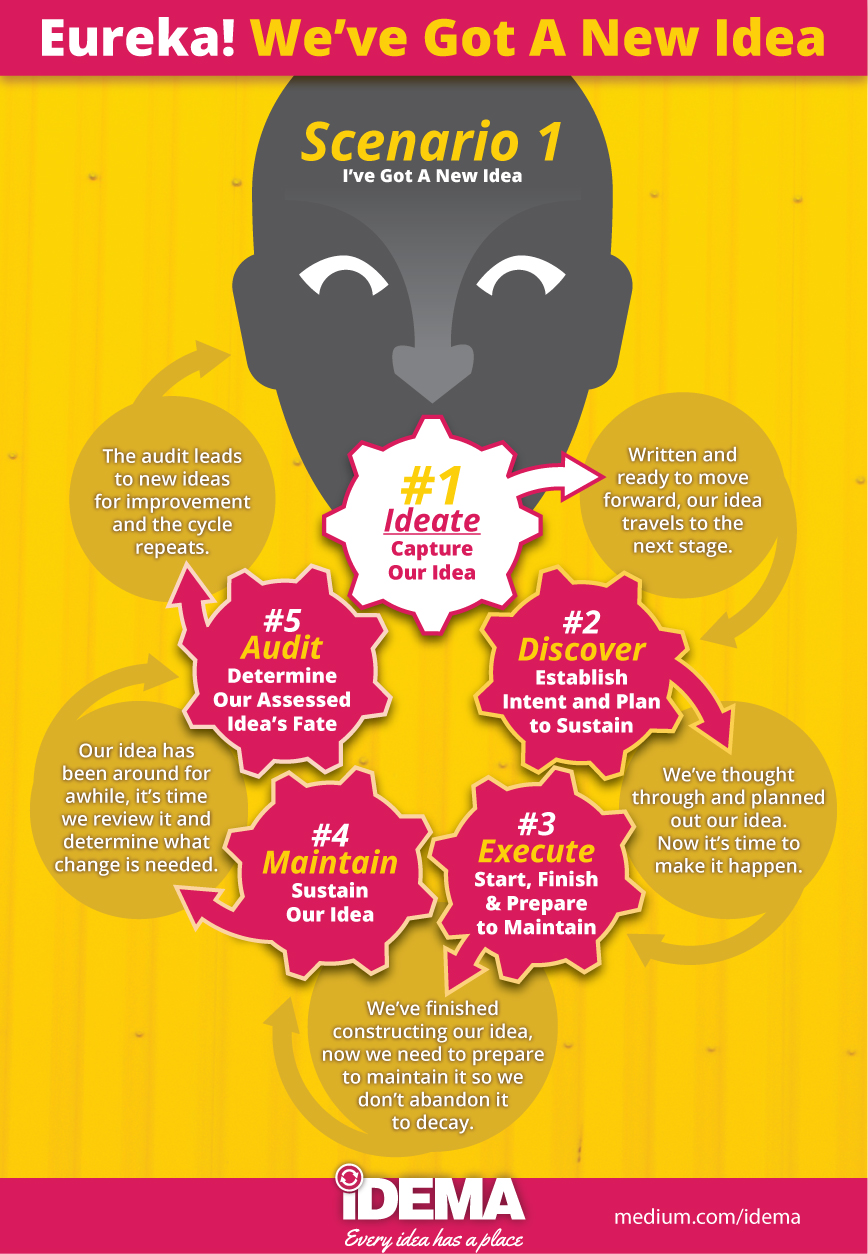 For many of us, we can find ourselves in the middle of chaos and not know where to start. If we've got numerous ideas we are managing and they are in different stages simply start placing each idea where it belongs so we can get clarity on what the next step is to move each one forward.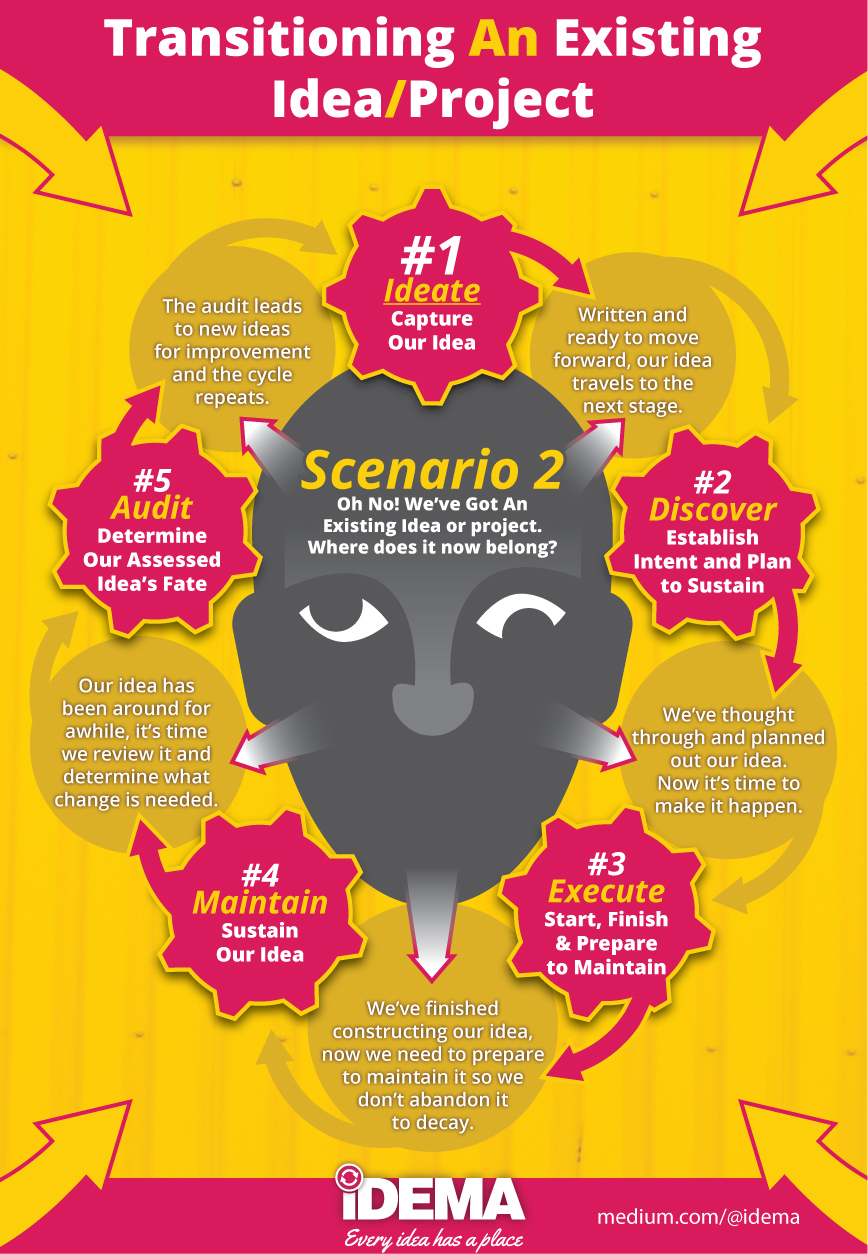 Every idea has a place.
Where does it now belong?
To read more about the IDEMA, a Creative Commons system for capturing and sustaining ideas, visit the full page on Medium linked below.
Created on .
Last updated on .