Webinar: Freelancing Sales Types & The Easiest Way to Find New Contract Work
On February 22nd, 2023, Copywriter Exchange is hosting a webinar where I'll discuss the first checkpoint of the third achievement of successful freelancers (How to Build a Steady Stream of Paying Clients). I'll dive into the two types of freelancing salespeople and the easiest way to get more freelancing work. This is also a sampling of my full paid course ($9.99) where I dive into all four checkpoints on how to generate a steady flow of new clients.
Here is the official webinar description.
This presentation will cover the ways to prioritize prospecting, recognize the type of salesperson we are, and ways to fill the financial gaps. Register now to get the first chapter of Path of the Freelancer for free! Also, all registrants will receive a free Copywriter Exchange membership.
Join us for this presentation with freelancing questions and answers to follow.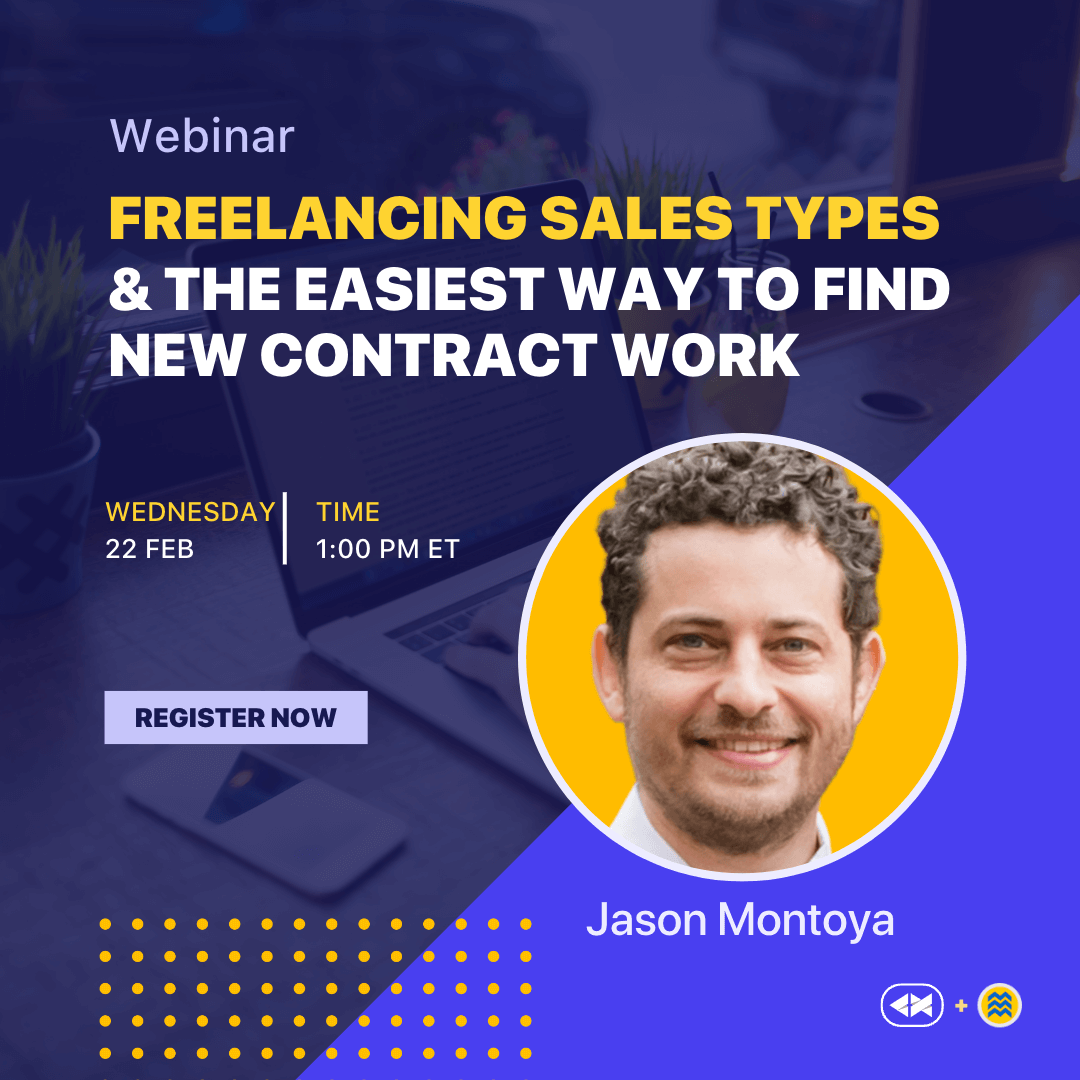 Want to attend this free webinar? Click here to register.
Go Deeper
About Copywriter Exchange
If you're a copywriter, consider joining Copywriter Exchange. This digital community has everything you need to thrive as a copywriter in one location. Feed your copywriting journey by exploring resources, gigs, tools, and courses that'll help you step up your game.
Click here to learn more and join the community.
And if you have more freelancing questions, you can ask me on their Slack channel.
Created on .
Last updated on .