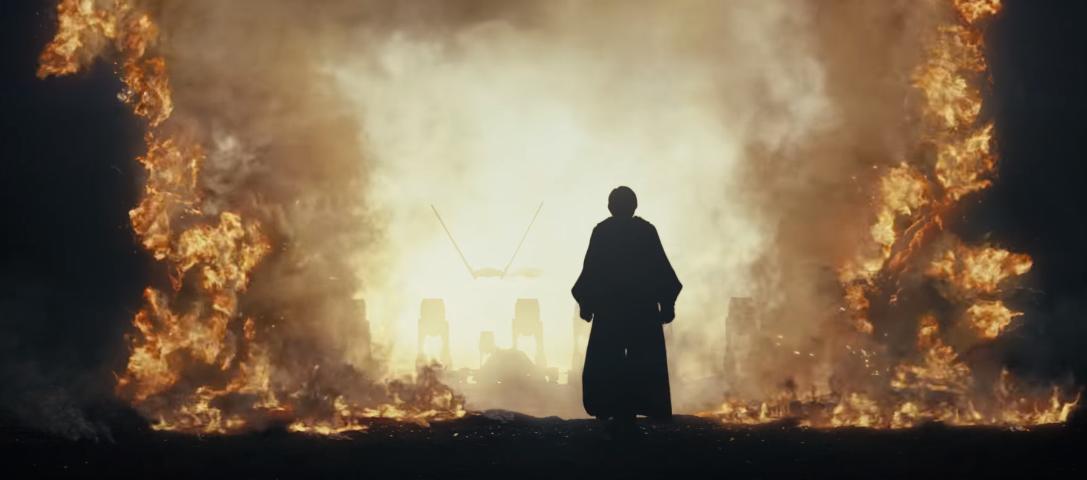 What did you think of The Last Jedi? Did you love or hate it? Do you know why?
Since Star Wars The Last Jedi came out in December, I've sought out numerous takes (online and offline) on the film from people who loved it and people who hated it to better understand the movie. Much of this was driven by my love of Star Wars and initial trepidation of the film. While I moved towards liking The Last Jedi, there is an abundance of fans who despised it.
I'm trying to watch the last Jedi again to try to give it the benefit of the doubt but I just can't. There's so many things wrong with this movie. As soon as Luke tosses the light saber over his shoulder the movie goes to shit. It's like he's tossing my childhood away.

— Swany (@SwanyPlaysGames) March 17, 2018
In January, I explored why the film's expectations divided fans, why it's so hard for people to embrace something different, and how we don't remember well (and criticize way too easily). It was my way to inspire Star Wars fans to become better people. Much of the polarizing and drastic response was driven by expectations, and I was no exception. Many fans were able to parse out our expectations and evaluate the movie on its own merits (not based on what we wanted).
We want to go in to films without knowing anything... but with films like this even without seeing a trailer we take in this huge pile of expectations, and I'm pretty sure that's what messed up my perception of the film.

— Charlotte Gore is a Techno Bard (@CharlotteGore) April 10, 2018
In the following article, my aim is to encourage fans to become stronger thinkers and critics when we evaluate creative endeavors we like and don't care for.
Is what we're watching something we personally don't relate to or is it actually of poor quality? Is what we experience in the film more driven by our expectations and the worldview we bring to the watching experience?
Is it possible for a film to be well done and still not like it?
Is our perspective limited? Are we ignoring problems or twisting what we experience? Is there more to the story?
What we value, matters. What we don't, feels like a waste. What we expect, taints our perspective.
We humans quickly and shallowly judge people, places and things like many of the characters (Rey, Finn, & Poe) in The Last Jedi, and few people appreciate or understand the nuance in these questions when reflecting on a creative endeavor. I aim to change that through the insight and inspirational examples below. Let's strive to become thoughtful and thorough evaluators.
Continue reading my disection of the problematic and shallow criticism of the Last Jedi